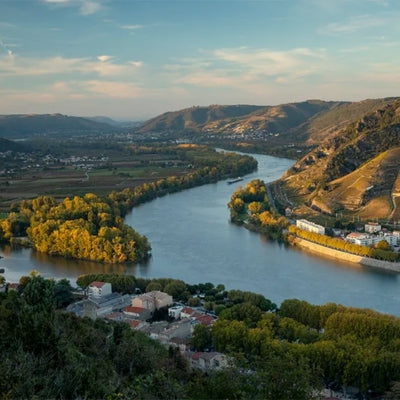 Not your ordinary Rhône
As winter slowly creeps up in the Northern Hemisphere and the warm summer days are behind us, the days are getting shorter and the nights colder and longer. I find that one of my favorite regions to explore at this time of year is the Rhône Valley. From the dark Syrah-based expressions of the North to the more opulent and warming reds of the South, I find there is something this region has to offer for every occasion. Perhaps this year for Thanksgiving, try a Grenache-based red from Châteauneuf-du-Pape instead of the usual Pinot Noir – you might be pleasantly surprised.
Whether you're a seasoned collector or have yet to discover these amazing wines, here are my top five must-try wines this winter.
Our Sommelier's picks for October
Now I know I said this time of year it's all about the heart-warming reds, but we always need a good glass of white to warm up with. So, for those occasions, one excellent choice is Pierre Gonan's Saint-Joseph 'Les Oliviers'. Since taking over from their father in the early 90s, the Gonon brothers have become the benchmark for all Saint-Joseph wines, and for a good reason. Their dedication to the terroir and their vineyards, which are all farmed organically without the use of pesticides or herbicides, alongside their traditional approach to winemaking have resulted in wines among the best the region has to offer.
The 2016 Oliviers Blanc is a blend of approximately 80% Marsanne and 20% Roussanne sourced from a small vineyard located on the steep terraced slopes above the town of Tournon. Vines are on average 40 years old and planted on granite and clay soils.
On the nose, this wine is now at its best, with ripe apricot and tangerine zest, notes of white flowers, and even a touch of exotic fruit. The palate is all about the texture, with mellow but well-balanced acidity and remarkable minerality for the style.
Managed by Rayas' Emmanuel Reynaud since 1989, this property has been in the family since 1935. Here, Mr Reynaud tends to 40ha of vines and a plot of olive trees planted in 1997. He produces three wines from this property – Vacqueyras Rouge, Côtes du Rhône Rouge, and Côtes du Rhône Blanc. The Côtes du Rhône Rouge is a blend of Grenache (65%), Cinsault (15%), and Syrah (20%). All vineyards are farmed organically and plowed by horse. Grapes are handpicked and vinified with whole clusters and native yeast.
The 2015 is now in a great state of its evolution, showing already some tertiary notes on the nose but still remarkably fresh and vibrant. On the nose, there are typical notes of red fruit, such as strawberries and dried raspberries, followed by gentle floral notes of dried lavender, spices, and smoky gamey notes. On the palate, the warmth of the vintage is evident; alcohol is elevated but carried well by the round and gentle fruit, and tannin is silky and almost melts away.
Alain Voge was one of the greatest advocates and ambassadors for the appellation of Cornas. For over 60 years, he worked tirelessly to produce some of the most outstanding wines in the world.
Since 2004, Albéric Mazoyer joined forces with Alain and helped push the estate even further. Some of the most noteworthy changes Albéric brought to the estate were converting the vineyards to biodynamic and introducing sustainable winemaking practices. Today, the 12ha estate is managed by Albéric's right-hand man – Lionel Fraisse, who maintains the same vision and focus as his predecessors.
The wine is only produced in exceptional vintages from a plot of 80-year-old vines, planted on granite. The first vintage was released in 1998, but 2010 was one of the most exceptional vintages produced so far. It's no coincidence that it was also the first vintage ever that a wine from Cornas was awarded 100 points by The Wine Advocate – a significant milestone for the winery and the appellation.
Although this wine has spent more than 10 years in the bottle, it's still incredibly dense and concentrated. If you decide to open a bottle now, give it at least 30 minutes to aerate in a decanter before serving. The color is still deep, almost opaque at the core, with the nose revealing layers of black fruit, spice, and smoked meat. The palate is concentrated with firm tannin and stony minerality.
This wine certainly needs a great piece of wood-fired steak; a côte de boeuf with mushrooms and truffle just might do the job.
Yves Gangloff, originally from Alsace, moved to the northern Rhône in the early 80s. After spending almost a decade working for some of the main producers in the region and studying the terroir, he set out to make his own wines. Starting his Domaine in 1983, he currently farms about 2.5ha in Côte-Rôtie and about 2ha in Condrieu. He produces two different cuvées of Côte-Rôtie – La Barbarine and La Sereine Noir.
La Barbarine is sourced from two plots from the Côte Blonde and is the softer, more accessible cuvée of the two. The two vineyards are vinified separately without the use of new oak and have between 3% to 5% of Viognier added, depending on the vintage.
The 2009 vintage is soft and polished, almost at its peak now, showing notes of dark fruit and chocolate, harmoniously balanced with the classic note of olive tapenade and fresh black pepper. The palate is complex and velvety with a long lingering finish.
One of my all-time favorite matches with this wine is herb-roasted rack of lamb, but the options here are endless.
It's almost impossible to speak about the great wines of the Rhône Valley without mentioning one of its icons – Jean Louis Chave. For over five centuries, the Domaine has been passed down from father to son, but one thing has remained unchanged: their dedication to their terroir and their wines.
Jean-Louis is the 16th generation, having taken over from his father in 1992 after completing his degree in enology at UC Davis. Farming approximately 14ha on the hills of Hermitage, all wines from the Domaine are blends from various vineyards, which are vinified separately and then blended and bottled unfiltered to capture a snapshot of the vintage.
2003 was a challenging vintage, not only in Hermitage but in most of Europe, which experienced an unusual heatwave and drought for most of the growing season. However, it's in difficult vintages that great terroir and exceptional winemaking shine, and Jean-Louis Chave managed to produce quite exceptional wines in this vintage.
As the vintage suggests, the wines are powerful and concentrated, even now with almost 20 years of age. There's an explosion of black fruit, tobacco, and chocolate, followed by the typical note of olive and spice. On the palate, the wine is rich and dense but shows remarkable freshness and balance despite the challenging vintage conditions. This wine is now approaching its peak and would be best enjoyed within the next 5 years.
This is certainly a world-class wine and deserves world-class food to go with it. Perhaps try to bring a bottle to your favorite restaurant and enjoy it with good friends for the ultimate food and wine pairing.
Take a look at some of our other hand-picked wine selections here:
---
Also in News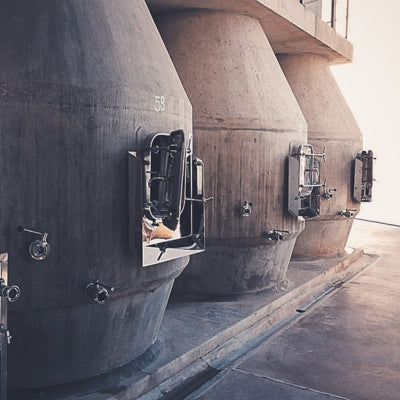 Exploring the impact of fermentation vessels in winemaking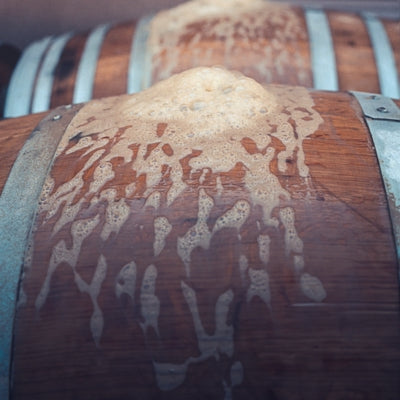 The important considerations of yeasts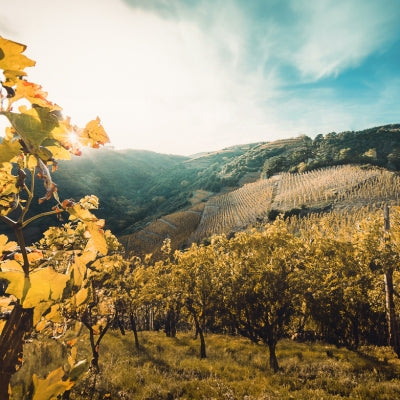 A closer look at one of the Rhône's smallest appellations