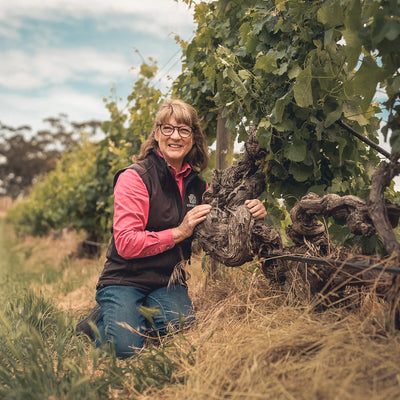 Luxury wine and sustainability
For his August Somm's Selection, Svetoslav Manolev MS has selected five fine wine producers that have implemented sustainable practices to reduce their environmental impact and carbon footprint.
Our Sommelier's picks for August
On July 3rd, 2023, Earth experienced its hottest day, only to be surpassed by July 4th. Experts link this to human-induced global warming and weather events like El Niño. With Emilia-Romagna submerged in floods and wildfires scorching global wine regions, the vulnerabilities of climate-reliant industries, notably winemaking, are laid bare.
Luxury wine, often associated with grand packaging, weighty bottles, and excess, has a considerable environmental impact. Yet, as global awareness rises, there's a growing need to rethink how we define luxury. Can it embrace both world-class quality and sustainability?
Today, luxury is no longer just about opulence, it is also about responsibility. So, what makes a modern, sustainable winery? At its core, it's one that curbs environmental damage, harnesses resources wisely, and champions fair practices. From the vineyards, where excessive use of synthetic pesticides and machinery can poison the soil and emit greenhouse gases to the energy and water-intensive winery processes. Premium wine's hefty bottles and air transport further magnify its carbon footprint.
So, how are fine wine producers navigating this green transition? Let's explore how some of the luxury wine industry icons are marrying elegance with eco-conscious practices, and ensuring that behind every sip, there's a commitment to our planet.
This iconic estate has been run by the Álvarez family since 1982, and although you won't find any markings or certification logos on the bottle, the family has been fully committed to sustainability, considering it one of the key pillars of their identity and philosophy. They farm organically with no chemical treatments, have planted more than 350,000 trees on their properties to offset their carbon footprint, and have various water waste management and recycling systems.

Wines to try: 1991 Vega Sicilia Unico – Unico is one of those wines that seems to be able to age forever. Now 32 years old, this 1991 still shows remarkable freshness and is holding together incredibly well. With layers of dark fruit and sweet spices, this is now a real treat.
Sustainability and land preservation have been pursuits Paul Draper and his team embraced since the beginning; from organic farming to his low-intervention winemaking approach and their commitment to preserving biodiversity in their vineyards. As of 2021, 153 ha of all Ridge vineyards are certified organic. Alongside this, Ridge is on track to become carbon-neutral by 2050.
Additionally, when Ridge decided it was time to renovate their Lytton Springs facility, Paul set a challenge to his team to build an eco-friendly winery, using as many recycled natural materials as possible. It is currently the largest building built using straw bales, earthen plaster, and recycled lumber. Moreover, they have implemented passive solar design with night air cooling, and solar panels provide most of the energy they use.
Wines to try: 2013 Ridge Monte Bello – The 51st vintage Ridge has produced of this wine turned out to be one of their best so far. With incredible concentration and purity, this is a wine to keep for another 15 to 20 years.  
Part of François Pinault's Artémis Estates, Château Latour is making significant strides toward making their wine production more eco-friendly. Their vineyards have been certified organic since 2018, and about half of them are currently farmed using biodynamic practices. Additionally, the group has committed to reducing their carbon footprint in their overall corporate strategy by achieving carbon-neutral status by 2030.
Wines to try: 2001 Latour – On the several occasions I've had to taste this vintage it always amazes me how wonderfully complex and integrated all components in this wine are. Currently with 22 years of age, the wine is at its peak and offers a superb drinking experience.
A winery that needs no introduction when it comes to iconic Australian wines, they have long been proactively addressing environmental and social concerns in their sustainability efforts. In response to the significant concern of freshwater availability, they've expanded their rainwater harvesting system. They're also adapting to climate variability and have shifted some operations to high rainfall zones. To counter greenhouse gas emissions, they're planting biodiversity-rich trees and are looking to switch to 'green' energy sources for winemaking. The winery minimizes chemical pollution by adopting organic and biodynamic practices, integrated pest management, and specific strategies from their 'Vineyard Ecosystem Management' project. They are mitigating soil erosion with vegetative cover using native plants and improving soil health using organic compost. On the social front, they prioritize hiring locals to support the community.
Wines to try: 2015 Henschke Hill of Grace Shiraz – From a small 4 ha parcel of 160 year-old biodynamically farmed ungrafted vines, this wine is one of the most memorable I've ever tasted. It is silky and polished, yet elegant and precise. Still in the beginning of its evolution, this would age easily for a further 20 years, but it is so delicious now that it will be a challenge to keep the remaining bottles for so long.
The Antinori family has been a key figure in Italian winemaking for six centuries – ever since 1385 when Giovanni di Piero Antinori entered as a member of the "Arte Fiorentina", the Winemakers' Guild of the city of Florence. For 26 generations, they have not only managed to preserve but also expand and improve their land. They are currently members of V.I.V.A. – the Italian Ministry of Environment, Land, and Sea sustainability initiative which seeks to enhance sustainability in vineyards and wine production by examining four key indicators: air, water, vineyard, and territory. Their flagship new winery in Bargino in the heart of Chianti Classico is also a testament to their effort to blend in with nature with as little impact as possible on the existing ecosystems and landscape.
Wines to try: 2001 Solaia – The sunniest part of the Tignanello vineyard in the heart of the Chianti Classico zone is the home of this exceptional wine.  A blend of Cabernet Sauvignon, Cabernet Franc, and Sangiovese, this is a classic expression of central Tuscan Bordeaux style blends. I had a chance to taste this vintage on a recent trip to the winery and was impressed by how well-composed and elegant it is, showing layers of cassis, tobacco, and soft notes of cedar and leather. This wine is currently at its peak but will certainly keep for the next ten years.
I hope you enjoy this environmentally conscious selection of fine wines that show commitment to our planet in every sip!
Cheers!
View more of our hand-picked wine selections here:
---
Also in News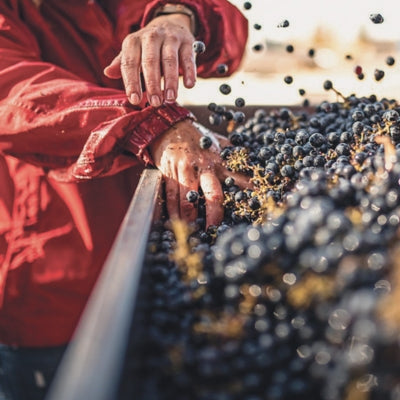 From vineyard to winery – the next crucial steps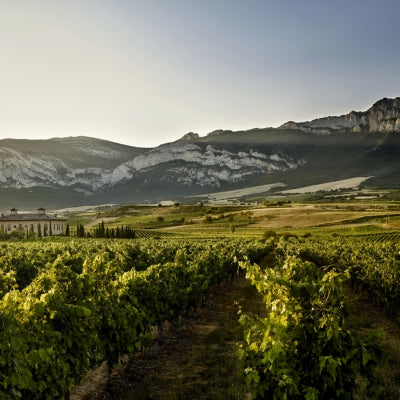 A closer look at the phenomenal Rioja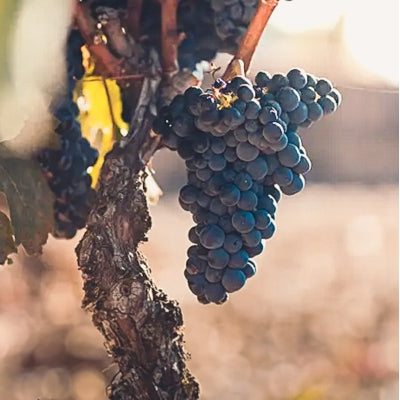 Spain's signature red grape