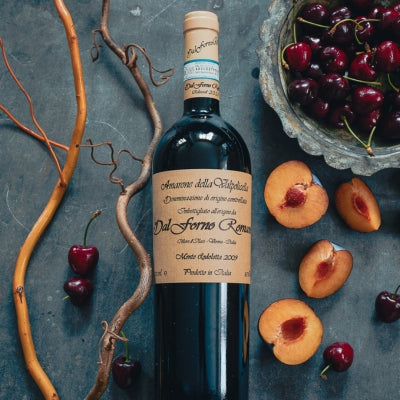 Diversity and character
Hello Westgarth Family! Today's selection highlights the diversity of the fine wine world – from Amarone della Valpolicella to Burgundy's highest echelons. These Westgarth offerings make great pairings and deliver on all fronts. Most importantly, I find them quite compelling – and I have greatly enjoyed them over the course of my career. Enjoy browsing these selections, I hope they're appreciated with good food and good friends.
This should go without saying, but Domaine Dujac is one of the greatest properties making wine in Burgundy today. With Jeremy Seysses and Diana Snowden-Seysses at the helm, Dujac is in its golden age. The 2019 vintage was a plentiful, rich, high-quality one in Burgundy, and this bottling from of the best vineyards in Vosne-Romanée is a perfect depiction of it. Discover intense weight and spiced fruit here, with a long and generous finish. One for the cellar to be sure, but don't be surprised when people start opening their 2019s early to find them surprisingly open and generous.
Lionel Fraisse is the wonderful winemaker who has taken the lead here after the passing of the eponymous monsieur Voge. I got to sit down and taste through the winery's line-up with him a few months ago, and I'm very impressed with the direction that Voge is moving in. These wines retain purity, balance, and lift, but are more polished than many of their Cornas cousins. They drink more like Guigal or Chapoutier than Clape. I find this a refreshing perspective in Cornas, even though I love funky and earthy wines all the same. This 2016 vintage is at a great place right now – firm and black-fruited, but really integrated and open.
Under Bart and Daphne Araujo, the Eisele vineyard reached great heights, further cementing its status as one of California's great Cabernet vineyards. Since 2013 it's been owned by François Pinault's investment group, of Château Latour fame. This is about the best thing that could happen to a Napa property – it's the kind of private equity that actually cares about the winery and knows how to build great legacies. Eisele Vineyard Cabernet Sauvignon has been in constant production since the early 1970s, with its wines being made by the likes of Paul Draper at Ridge, and Joseph Phelps. It's an elevated vineyard in the Calistoga appellation which sits on an alluvial fan. Like in its homeland of Bordeaux, the Cabernet grape just loves river rock and excels in these well-drained soils. This is a Napa Cabernet that's never been about outright power. Think of it more like a Ferrari and less like a muscle car.
Dal Forno has been one of the recommendations I regularly revisit in this column. Why? Because the wines are big, luscious, and full of stuffing. They're hedonistic and ample wines that offer a lot when first opened. It's hard to say why I've clung to these – Amarone isn't particularly fashionable these days as a drinking choice amongst sommeliers – 'too ripe, too polished, too much' people often say, but then again not many people have even tried these wines recently. Yes, they're big, but no, they're not just raisin juice. These have loads of dense, spicy, complex herbal character that makes them exceptionally delicious for drinking by themselves or with food. They're great with red sauces and meat dishes but don't necessarily need them.
Want some of the most profoundly aromatic juice you've ever had? Look no further than this Petit Manseng made in Southwest France by the Dagueneau family. This is made as a late-harvested dessert-style wine, but it's not just any sweet wine. This is the product of intensely laborious work in the vineyard – growing grapes biodynamically and losing some yield to concentration on the vine. The vineyard was named for the wonder of the ancient world, the Hanging Gardens of Babylon since it reminded Didier Dagueneau of a mythical place. This wine is delicious and special and very little of it is made. Think mango, apricot, marzipan, and golden apple blossoms with honey, and you'll be on the right track.
---
That's my show! Hope you find something here that's delicious and captivating. Having gotten to try all of these wines has been a treat over my wine career, and I hope you can learn to love some of these just like I have.
Cheers!
- Jackson
View more of Jackson's hand-picked wine selections here:
---
---
Also in News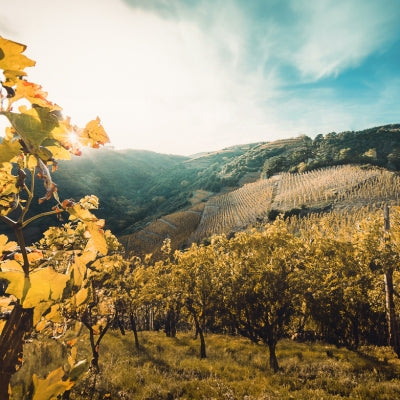 A closer look at one of the Rhône's smallest appellations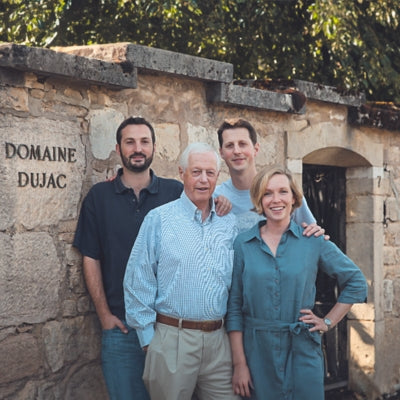 One of Burgundy's most renowned jewels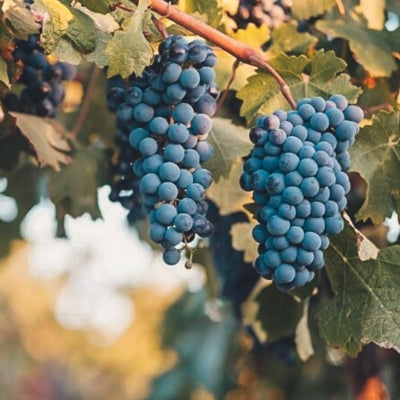 From the Rhône to the rest of the world