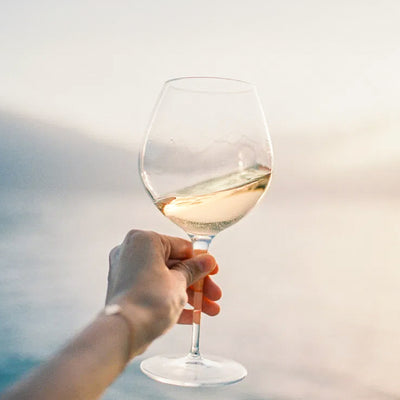 Ideal summer wines
Svetoslav Manolev MS is a Master Sommelier and accomplished leader with a decade of experience in the wine trade across various roles including as a fine wine buyer and a wine judge. Below are his top picks for the summer.
Our Sommelier's picks for July
Summer is finally here! If you're like me, you're probably thinking about opening a bottle of wine – ideally, something fresh with a burst of fruit. When I think of summer, I immediately imagine myself by the pool with a good book and a glass of wine, or in the garden with friends, cooking and enjoying excellent wine. If this sounds like you, or if you're simply looking for wines to savor during the hot summer days, here are five selections that will take your summer drinking to the next level!
Hailing from a small 1.2ha vineyard, this is one of the most linear and precise wines produced by Ulysse Collin. Located in Congy-Sézannais, south of the Côte des Blancs and roughly an hour's drive from Reims, lies the cellar of Olivier Colin. He comes from a long lineage of grape growers who, like most others in the region, have traditionally sold their grapes to the major Champagne houses.
After studying law in France and Spain, Olivier interned with Anselme Selosse, an experience that inspired him to take over his family vineyards and embark on his journey as a grape grower and Champagne producer. His approach is distinctly Burgundian – single vineyard and single vintage expression fermented in Burgundian oak. Dosage is always kept low at 1.5g/l, resulting in wines that showcase remarkable energy and precision.
If you are fortunate enough to secure a case of this, you'll be impressed by the lifted fresh citrus and tropical notes, followed by flint and toast. On the palate, this Champagne reveals an exceptional texture and complexity, culminating in a smooth, buttery finish.
While this makes a perfectly fine aperitif and can be enjoyed as such, the rich texture and complexity of this Champagne make it an ideal match with fresh oysters, grilled scallops, or shrimp tempura.
Xavier comes from a long line of winemakers in Burgundy, with family ties to the region's viticulture dating back to 1723. A former rugby player, he took over the family estate from his father – Renè Monnier – in 1994.
Xavier prefers to harvest his grapes as late as possible, allowing them to fully mature and develop complex flavors and aromas. His wines are bold and structured but always maintain a fine acid backbone. For this particular wine, he uses 30% new oak, lending the wine its luxurious texture and mouthfeel.
The grapes for this wine are sourced from a small 1.5ha parcel located on the western corner of Chevalier Montrachet. This site consistently produces top quality wines, a fact particularly true for the 2019 vintage, which was exceptionally good.
The wine exhibits a typical nose of fresh citrus and orchard fruit with a buttery, creamy palate and a slightly salty mineral finish – the hallmark of a great vineyard site.
This wine is drinking well now, but it will continue to evolve for another 5-7 years.
Deeply rooted in the Barbaresco region, Luca Roagna is arguably one of the finest producers in the area. A firm believer in biodiversity in the vineyards and sourcing grapes from old vines propagated via Selection Massale, Luca brings out the best from his terroir through generations of family experience.
Born as an experiment by Luca's father, "Solea" is a unique blend of about 80% Chardonnay and 20% Nebbiolo. Fermented and aged in large French oak casks, this wine captures the best of both grapes, the fresh citrus and orchard fruit of Chardonnay, and the floral and slightly herbal tone from Nebbiolo.
The wine always drinks well upon release and the 2020 vintage is no exception. However, if you wish, you could cellar the wine for a further 5-6 years.
Owned by Daniel and Florence Cathiard, Château Smith Haut Lafitte is situated in Martilac, within the Graves region of Bordeaux. An 80ha block of vines, farmed organically, the estate produces outstanding white and red wines from the classic Bordeaux varietals.
The white is a blend of 90% Sauvignon Blanc, 5% Sauvignon Gris and 5% Semillon, fermented and aged in French oak barrels. It is one of the most exceptional expressions of this style that you can taste.
The last time I enjoyed this wine, it was served blind by a good friend. The nose was unmistakably Bordeaux Blanc, displaying layers of fruit, ranging from peach and golden apple to fresh pineapple, citrus blossom, and acacia. The wine is complex yet inviting and generous, concluding with a long persistent finish. After drinking this wine, I found myself thinking – I must buy and drink more of this. The wine is incredibly classy and elegant and offers incredible value.
The 2015 vintage is now drinking incredibly well but the wine has the structure and complexity to continue its positive evolution for another 5-10 years with ease.
The estate, currently run by Klaus-Peter Keller and his wife Julia, is undoubtedly the flagship estate in Rheinhessen. After finishing his oenology degree in Geisenheim, Klaus went on to apprentice at the iconic Burgundy estates of Armand Rousseau and Hubert Lignier. Since then, the Kellers have amassed a loyal following and their already incredible wines seem to only improve year after year.
Winemaking is straightforward, with short skin maceration and spontaneous fermentation. The grapes for this wine are sourced from "Morstein," a Grosse Lage vineyard (equivalent to Grand Cru in Burgundy), with an average vine age of 50 years. This is unquestionably one of the finest terroirs in Germany and certainly the best vineyard in Rheinhessen. To truly appreciate and enjoy these wines, they should be opened after at least 10 years of age and would continue to age gracefully for decades.
I hope you enjoy these selections, and happy summer drinking!
Cheers,
Svetoslav
Take a look at some of our other hand-picked wine selections here:
---
Also in News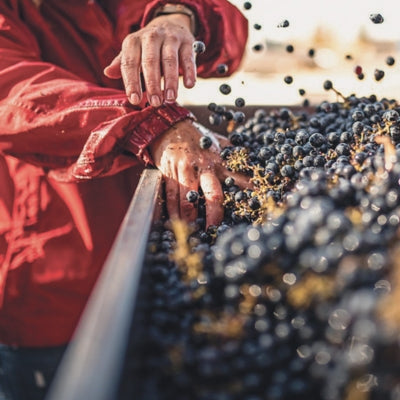 From vineyard to winery – the next crucial steps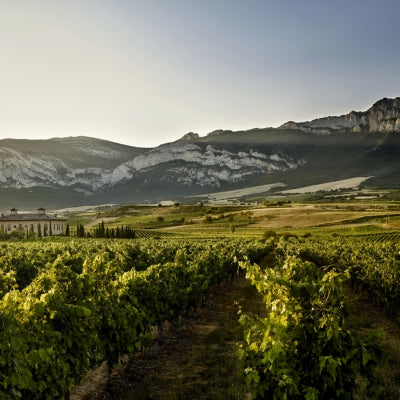 A closer look at the phenomenal Rioja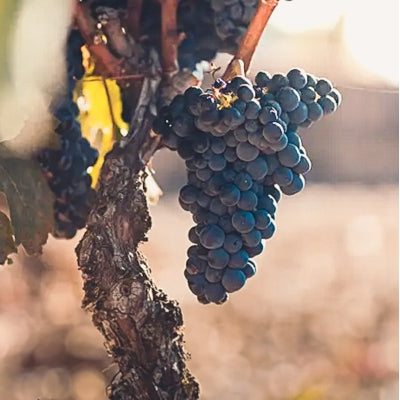 Spain's signature red grape