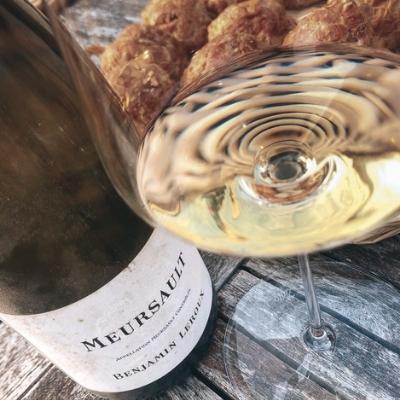 Intense Wines
"Intense wines" is the theme of this month's sommelier picks. Having just returned from travel overseas I've focused on picking wines that reflect places I've been and flavors I've enjoyed; namely, Spain, where muscular and powerful flavors are the norm. In fact, one winemaker even told my group: "Here in Spain, intensity is important for selling wine." It translates to food too – I think I've had enough sardines and jamón to last me a few months. Not all of these selections are Spanish, but they all celebrate intensity in one way or another.
I literally just drank Benjamin Leroux Meursault at Cañate and it was a revelation. "Hey Jackson, shouldn't you drink Catalunian wine while you're in Catalonia?" Yes you should. But I'd done nothing but drink Catalan wine for a week straight, and it was time for a change-up. When you think of salty, oceany tapas, often garnished with butter, few things hit as nicely as white Burgundy. Benjamin Leroux is one of Burgundy's shining lights, and has created some really beautiful white wines, especially from the village of Meursault. This Charmes-Dessus is open for business, and the slightly warmer 2018 vintage plays to Leroux's strengths.
Take two of the world's most talented winemakers and set them loose on some of the world's most exclusive, extreme vineyard land and what do you get? Terroir al Límit. The region is Priorat, a mountainous enclave of steep terraced vineyards about two-hours' drive from Barcelona. The winemakers are Dominik Huber and, until a few years ago, the renowned South African, Eben Sadie. Terroir al Límit's Pedra de Guix is a white blend of Macabeu, Pedro Ximénez and Grenache Blanc from vines between 50-80 years of age. This "intense" wine is a study in power and texture and can stand up to lots of robust food. If you like Châteauneuf Blanc, you'll think this wine is pretty cool.
One of the greatest vineyards I've ever had the chance to see in person. Espectacle is stunning. It's around 100-years-old, built on extreme terraces at the top of a hill in Montsant. When you're up this high, all you can hear is the birds chirping. It almost induces a sense of vertigo looking over the hills that drop so dramatically from its apex. Short little Garnatxa vines spring from the rocky soil like tiny gnarled bonsai trees. They don't produce a lot of fruit, but the grapes that do come out are small, concentrated and very powerful. This is a wine for Châteauneuf lovers, but even SQN fans will find enough weight and richness to be happy here. This is produced by the Barbier family, where René Barbier Sr. and Jr. have expanded their work at Clos Mogador to include this incredible parcel bottled under its own brand.
I've been fond of the wines of Vajra for a long time and it's my opinion that they keep getting better and better. This one is from a ripe, yet balanced vintage, which is the type of weather that plays extremely well in the Vajra family's talented hands. I love these wines because they taste like classic, timeless Piedmont, but without being backwards or impenetrable. Ravera is located in the village of Novello and has historically been a slightly austere site, but in warmer vintages it truly has the chance to shine. This is a study in deep black fruit: prunes, bing cherries and plums. Hard spices like Ceylon cinnamon and toasted allspice permeate the fruit and offer complexity.
Want some of the most profoundly aromatic juice you've ever had? Look no further than this Petit Manseng made from Southwest France by the Dagueneau family. This is made as a late-harvested dessert-style wine, but it's not just any sweet wine. This is the product of intensely laborious work in the vineyard – growing grapes biodynamically and losing some yield to concentration on the vine. The vineyard was named for the wonder of the ancient world – the Hanging Gardens of Babylon – since it reminded Didier Dagueneau of a mythical place. This wine is special, delicious and very little of it is made. Think mango, apricot, marzipan and golden apple blossoms with honey.
---
These are our intense wines for April. There should be something here to excite the senses and if you're in need of more assistance, don't hesitate to reach out! Cheers and enjoy some light spring weather, preferably with a glass of something refreshing.
- Jackson
View more of Jackson's hand-picked wine selections here:
---
---
Also in News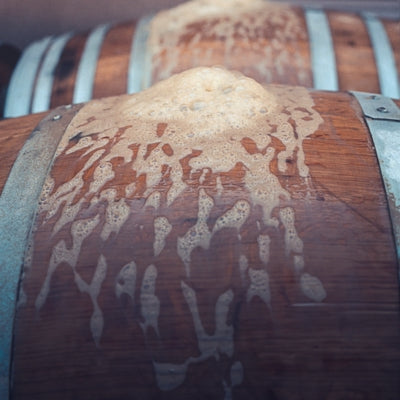 The important considerations of yeasts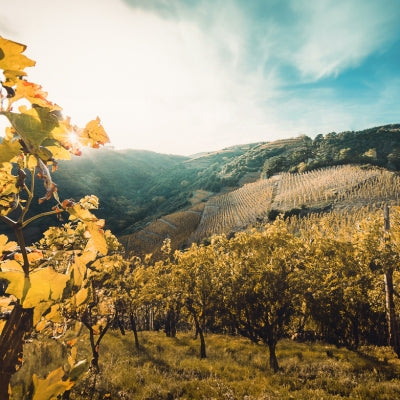 A closer look at one of the Rhône's smallest appellations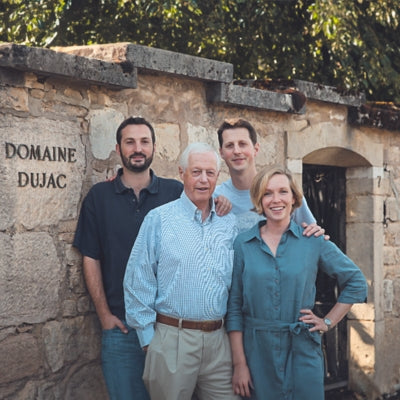 One of Burgundy's most renowned jewels