New Wines to Try
My goal is to introduce some new wines that you may not have had before in this month's sommelier picks. These are lesser-known producers and it's worth thinking of them this way: if you're the third or fourth most famous producer in a region like Cornas, you may be making wines that are on par with the best, but you're receiving fourth place's press and attention for your products. So our first pick, for example, is a producer that to me is worthy of highest praise, but is often overshadowed in the wine press or in trade discussions, because the two producers garnering more attention above them are so outstanding. It doesn't take anything away from the producer in question, but it does mean their wines end up a bit more affordable. We hope you have a great February, a great Valentine's day (yes, there's a rosé Champagne on offer) and that you can find some fun new wines to try and help build your cellar!
Here's a yummy wine you don't see very often. Bollinger is known for its rich style, having all base wines fermented in oak and what's under-appreciated is how well that winemaking style applies to the rosé format. Generally you're never going to get *oaky* quality from the likes of Krug, Bollinger or Vilmart, who all practice this base-wine treatment in neutral oak. What you will get, however, is a silky, luscious texture and a wonderful, slightly-oxidative note. According to Galloni, this wine has notes of "crushed flowers, sweet red berries, cinnamon and rose petal." As it's February, putting a stellar rosé Champagne in the lineup just made sense.
The weather is going to warm up soon and warm weather means patio brunches. It means Easter Sunday brunch for those of you who celebrate it. And for those of you who don't, it still means delicious quiche and other late-morning delights. I often get asked what to pair with a big brunch spread, other than Campari-dashed Mimosas and spicy Bloody Marys, of course. Alsace Riesling, friends, is your brunchy answer from on high. It's dry, it's brisk and it's full of texture. The bright and intense acidity of an Alsace Riesling can cut through bacon, quiche Lorraine, eggs Benedict and it's no slouch with french toast either – though I recommend a savory recipe if you really want the pairing to knock it out of the park. Zind-Humbrecht is one of Alsace's best-loved producers. The eponymous Olivier, one of France's few Masters of Wine, tends to pursue power and weight in his wines. The steep Clos Saint Urbain vineyard within the Rangen de Thann Grand Cru allows him the ability to get this weight and power year after year. If you're looking for a new wine to explore, try this dry and deeply textured Riesling out, you won't be disappointed.
Maison Camille Giroud has a deep cellar and this 1995 is proof of that. Every so often we'll get to see a late release bottling with 20-40 years of age or more (there was even some 1967 Clos Vougeot floating around a few years ago). What you'll find with these wines is that they're true to form, classic red Burgundy. I'm rather fond of the 1995 vintage's softness and weight, especially with the wines from Vosne-Romanée. This was true across the board, whether it be from Domaine de la Romanée Conti, Leroy, Dujac, or Giroud. Spicy wines with flash and polish. I think you'll enjoy this Giroud, having been aged and released ex-cellar, retaining a good deal of its primary fruit.
​​Alain Voge isn't Thierry Allemand or Auguste Clape. He recently passed away in 2020, leaving a well-tended domaine with one of the best track records for classic Cornas in the appellation. Having converted to biodynamic viticulture, the domaine has been left with good health and in good hands. For this cuvée, 20% of the stems are retained and about the same amount of new oak is used. This 2016 is a classic year for northern Rhône Syrah, with lots of meaty smoky notes and chewy black fruit. This is coming into its own currently, with plenty of years left for development. As Livingstone Learmonth put it, this 2016 Cornas Vv is "for lovers of The Real Thing."
I've always appreciated that Clonakilla pays homage to the Northern Rhône's historic practice of blending a touch of Viognier into its Syrah. And what's important is that, it's not just adding them together in a blending tank, it's the practice of co-fermenting, which does magical things when these two grapes go together. Co-fermenting with a small percentage of white grapes actually deepens Syrah's color and adds a wonderful floral note to an otherwise big and savory red wine. Clonakilla's Shiraz Viognier is one of Australia's most celebrated wines, but it doesn't get a lot of attention in the US, maybe because Shiraz fell out of fashion a few years back. Well we're here to bring it back. This wine is every bit deserving of all the accolades thrown its way, like Langton's Exceptional Classification, to name one.
---
That's it for our February picks. There's certainly a few good cellar additions here and things that are ready to drink right out of the gate. As always, email us with any questions or needs you may have. Tell someone close to you that you love your new wine haul and enjoy some delicious brunch when you get your next sunny weekend.
- Jackson
Discover more of Jackson's Somm Picks:
---
---
Also in News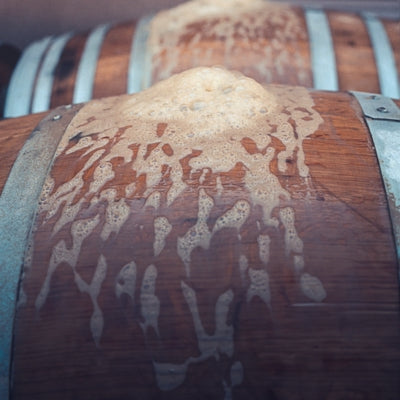 The important considerations of yeasts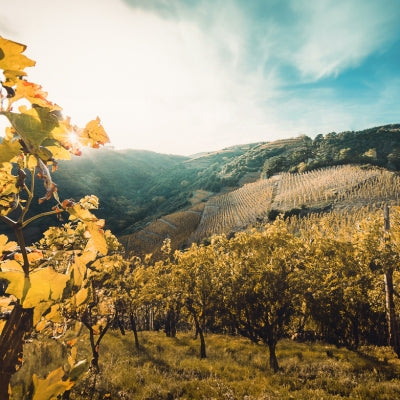 A closer look at one of the Rhône's smallest appellations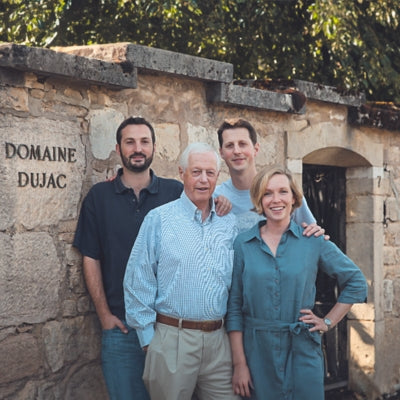 One of Burgundy's most renowned jewels