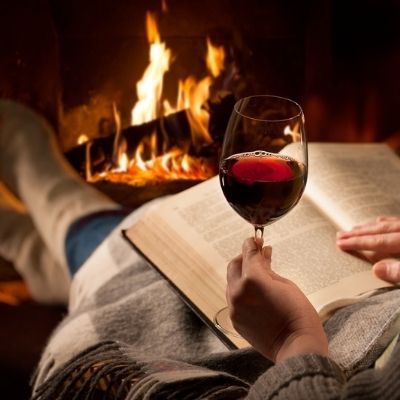 The Best Winter Wines
Happy 2022! I hope I speak for all of us when I say I'm glad that 2021 is behind us and we can move forward into this year with renewed hope, new possibilities and a new road ahead of us. I wrote this list of the best winter wines when I was inside for ten days straight, snowed in up in the mountains of western Washington. Much whiskey, rum and wine was consumed and many books were read. Some James E. Pepper Rye Whiskey accompanied me with this task. I poured some into a mason jar and read the first few lines of J.R.R. Tolkien's Fellowship of the Ring. Starting a new year sometimes feels like the first steps of a long journey with an unclear ending. You never know where you might be swept off to and I hope these wines will transport you to another place.
A lot of people call Vilmart Champagne "baby Krug" and I suppose that I understand where they're coming from. Both houses ferment their base wines in neutral oak and have a tug-of-war tension between weight and precision that make them beautiful wines to drink. But I don't think the comparison is fair, because Vilmart is Vilmart, not Krug. This is one of the greatest grower-producer houses to be making wine in the 21st century, not just a lesser version of a grand marque. Vilmart farms meticulously and represents some of the greatest vineyard land in the Montagne de Reims region. This wine is a blend of 80% Chardonnay and 20% Pinot Noir and spends ten months in neutral barriques before being transferred to bottle for long lees aging. It's dry, textured, creamy and one of the best bubbly wines you'll have this year, take my word for it.
Mariano Garcia was a respected and accomplished winemaker before he set out on his own winery ventures. Aalto was his side project while he was the chief winemaker at the quaint, little-known Vega Sicilia. Heard of it? A later rift and separation with VS allowed Garcia to delve fully into his duties as head of winemaking operations at Aalto, which quickly became a respected and noteworthy name in Ribera del Duero, albeit for different reasons. The wines at Aalto weren't like that of Vega Sicilia or Tinto Pesquera. Rather than courting old school earthiness, these are wines with real juicy heft. The "PS" bottling is the flagship, powerhouse wine of the estate. It's 100% old vine Tinto Fino (Tempranillo) from old vineyards worked by Aalto, finished with a generous kiss of high-quality oak. Red and black fruit, licorice, leather, spice box, tobacco and toasted curry all come to the forefront. This is magical, rewarding and certainly one of the best winter wines.
One of my favorite 'new beginnings' of the last few years was the introduction of a brand new quality category to the region of Chianti, in Tuscany. "Gran Selezione" represents the best and most concentrated wines that the region has to offer, irrespective of certain Super Tuscans with a similar level of weight. Gran Selezione wines must age for a full 30 months before release, meaning they'll be older on average than regular Chianti or Chianti Riserva wines when they reach the market. Fèlsina has long been one of the most venerated houses in Tuscany. It farms sustainably and produces wines of grace, weight and elegance. Its Chianti Classico Gran Selezione 2016 demonstrates a core of ripe red cherry, cranberry, dried herbs and finishes with powdered spices, olive oil texture and a piquant tannic backbone. A perfect pairing with this would be Bistecca alla Fiorentina, but I'd almost rather have Porchetta with it.
It's hard to talk about the Mourvèdre grape without mentioning one of the greatest wines made from it. And strangely, this wine doesn't come from Mourvèdre's homeland of central-coastal Spain where it goes by the name of Monastrell. Nor does it come from Bandol, where Mourvèdre has taken a foothold over the centuries and created a classic expression. Instead it's Châteauneuf, where normally Grenache is king. The Perrin family, owners of Beaucastel, has made this exceptional wine in homage to their patriarch Jacques Perrin, from selected vines of Mourvèdre, sometimes supplemented with Grenache and Syrah. The first vintage was 1989 and it's only made in select years where Marc Perrin and family believe the quality is up to snuff. This is inky, dark, rich and peppery. It's not meant to be a picnic wine and has the stuffing to lay down for a long time. Dark plums, blackberries and smoke are supplemented by salted dates and flamed orange peels. This is a serious wine and belongs in every true southern Rhône lover's cellar. Pair with roast duck or cassoulet.
Mondavi's To Kalon Cabernet is one of the most iconic wines of Calfiornia, period. This highly-coveted strip of land in the cradle of Oakville's red valley dust has produced some of the world's most expensive and desirable Cabernet Sauvignons for decades. To even have access to To Kalon fruit is a rare and special thing. What makes To Kalon so special? Well, perfectly ripe fruit is a key factor, as is drainage. It's a vineyard that's been planted since 1868 and its reputation has grown large in the folklore of Napa Valley. Although many other great winemakers have produced wines from the To Kalon vineyard, Mondavi did a lot of work to popularize the name in the public consciousness. This 2012 has beautiful balance, weight and intensity right now and is one of the best winter wines. Notes of crème de cassis, bitter chocolate shavings, graphite and tobacco come through on a long, intense finish. The characteristic acidity of classic Napa Cabernet is there, keeping an otherwise heavy wine agile. Pair with a whole roast beef tenderloin.
---
As the holidays wind down, steel yourself against the cold with some hearty elixirs, accompanied with good stories, songs and mirth. It's what Tolkien would do, anyway.
Cheers and have a wonderful January with lots of delicious wine!
- Jackson
Discover Jackson's other Somm Picks here:
---
---
Also in News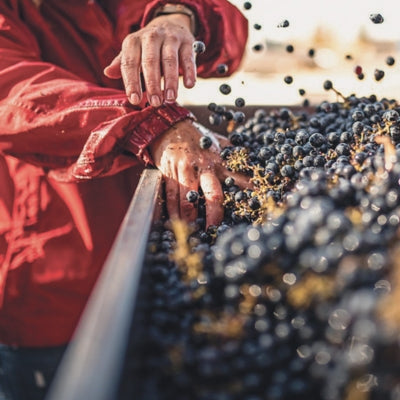 From vineyard to winery – the next crucial steps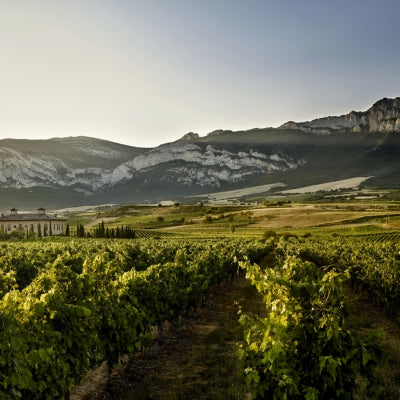 A closer look at the phenomenal Rioja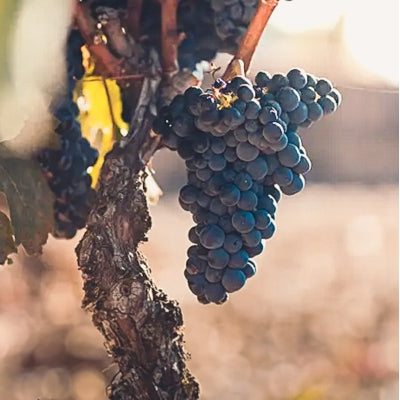 Spain's signature red grape