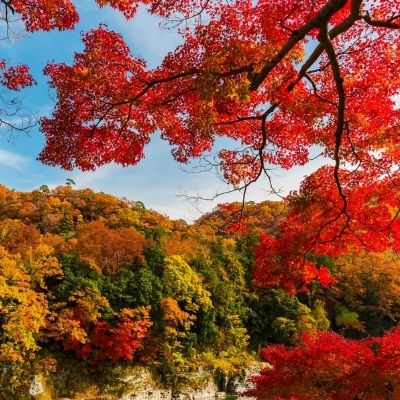 The Best Wines for Fall
It's raining outside and as my deck is covered with damp, bright orange leaves, I've been thinking about the best wines for fall. A glass of cellar-temp red sits next to me and a fire is smoldering across the room. Life is good in the Cascade mountains at this time of year. It's dark but it's cozy. This is directly translating into my wine writing as I select ones off of the Westgarth Wines list. If you're in a hot climate, I envy your sunshine. But I am in full-on hunker mode right now and I'm ok with it. Enjoy these October sommelier selections, perfect for fall cooking and gathering.
Do you like Krug but want to try some other top-flight Champagnes from a smaller, farmer-led house? The Champagne Vilmart & Cie wines are some of the best around. This bottling, Coeur de Cuvée, is their top wine: a gorgeous and dense vintage Champagne. This wine has tension and nerve, but also a voluptuous texture. Vilmart ages its wines in barrel, in a similar way to Bereche, Bollinger and Krug. This lends the wines a nuttier and weightier finish. This 2012 has a wonderful yeasty, doughy character finishing with notes of tart lemon and white flowers. Pair with buttered popcorn, fried chicken, or apple chips.
Don't mess with the classics, they're classics for a reason. That's what I think of when a producer like Campogiovanni comes to mind. They've been Brunello stalwarts for decades, making Sangiovese that's as powerful as it is silky. I picked 1997 in particular because it's a vintage that I've long enjoyed and even though the wines are more than 20 years old, they're still such beautiful expressions of Tuscan fruit and terroir. The "Il Quercione" bottling is Campogiovanni's Riserva, made from hand-selected grape clusters and aged in oak for an extended period. Think dried cranberries, marjoram and black garlic hanging from an ancient beam over a country hearth. It's certainly one of the perfect wines for fall. This one would be amazing with a slow-cooked ragù al cinghiale or a likewise rich peasant dish. Have fun cooking!
2014 hasn't gotten its fair time in the spotlight, like many years that neighbor a highly-acclaimed vintage. hasn't gotten its fair time in the spotlight. This is absolutely classic, spot-on Bordeaux. According to the Wine Cellar Insider, it's "succulently layered with summer boysenberries." I'm a fan of Montrose in classic, balanced vintages and this one is a sure bet. A steaming, carrot-laden pot roast would love this as a dining companion.
Let me turn you onto something you may never have tried before. I was here about a week and a half ago, tasting at Wine & Soul which is above the village of Pinhão, in the Douro river valley of Portugal. I was blown away by the wines of Sandra Tavares who comes from a winemaking family and is possessed of immense charm and wisdom. This wine caught me in the feels when I tried it. Think layers of fresh blueberries, cedar bark, rosemary, bay leaf and a bracing, dry finish that persisted for what seemed like minutes. Drinking it overlooking the sunbaked terraces at Quinta Manoella was amazing, but this wine will help you travel in a glass no matter where you are.
Aurelio Montès is to the Chilean wine industry what Robert Mondavi is to Napa Valley. A larger than life persona with strong convictions. He began work in the 1980s to put Chilean wines on the map and has won multiple awards and accolades for it. Montes is his personal winery, currently run by the father son duo of Aurelio Montes Sr and Jr. This Alpha M is a Cabernet Sauvignon from one of the most exclusive terroirs for the grape in Chile: the Apalta zone of the Colchagua Valley. This is a rich, powerful Cabernet with a dense and long finish.
---
I hope you find something here that's compelling. There's plenty of wines in the Westgarth Wines archive, but these are the ones that we wanted to to share with you as they're in a peak drinking window. Enjoy these best wines for fall and these October sommelier picks.
Cheers!
- Jackson
View more of Jackson's hand-picked wine selections here:
---
---
Also in News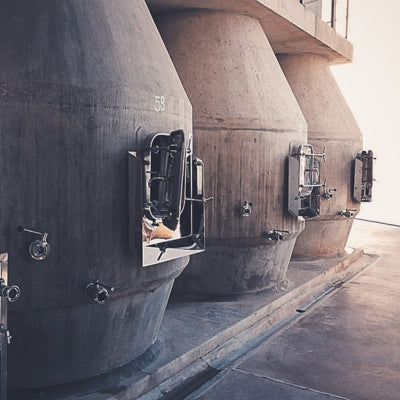 Exploring the impact of fermentation vessels in winemaking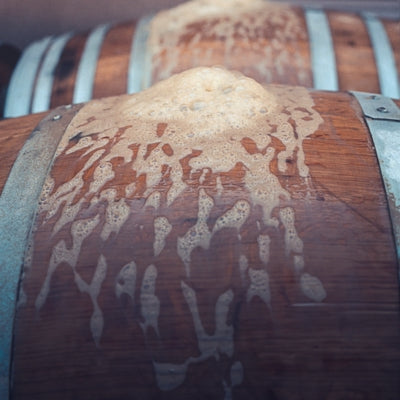 The important considerations of yeasts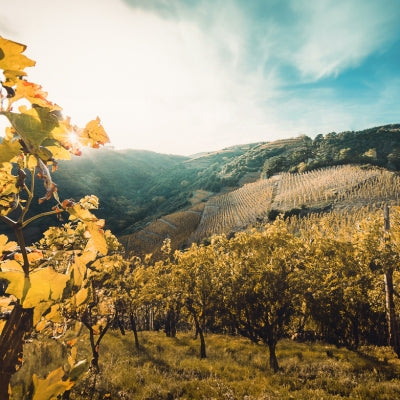 A closer look at one of the Rhône's smallest appellations