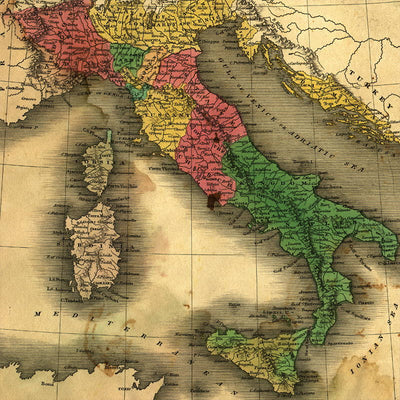 Our Sommelier's Picks for February
For February's Sommelier Picks, we'd like to showcase the wines of one country. We spend weeks combing our archives to find drinkable art pieces that are worthy of special attention. You'll typically see some of the most lauded and critically-acclaimed wines from Europe and the Americas on our list and they all deserve to be there. But for just this once, I'd like for us to hone in on a country very near and dear to my heart: Italy. I lived there, I fell in love with food and wine there and I began a lifelong journey learning about vineyards and soil there. Italy is not just a country that happens to have some grapes and make wine. The Romans are responsible for viticulture's spread around the Mediterranean and Europe. Italy has thousands of native grape varieties and continues to discover new ones that were once thought lost. Italy's classic reds represent some of the best wines the world has to offer. Here's a selection that I find particularly compelling:
Ca d'Morissio is one of those wines that's more complex than you think. Many people understand that Barolo is a region that often bottles single vineyard wines. At first glance, that's what Mascarello's Ca d'Morissio looks like. It's grown in one of Castiglione Falletto's best sites, facing southwest and soaking up late afternoon sunshine. However, it's not just a single vineyard wine, it is also a single clone wine. That means that every vine of Nebbiolo that goes into this special bottling is only the "Michét'' clone of the Nebbiolo grape, considered the best quality, ageworthy clone. The vines have been replanted a few times over the years, but the original vine material was laid down in the 1920s. This is a wine that has been called one of the most iconic in Barolo and can age for decades on end. The 2004 is in a good spot now, but being a structured, intense vintage, it will last for years.
I'm putting another Barolo on this list, because, well, it's Barolo. I don't need an excuse. It's one of my favorite wine regions in the world and somewhere that I absolutely love to visit. On one trip, we were invited into the home of a Barolo producer named Davide Rosso, down the road from his winery, which goes by the name of Giovanni Rosso. Ester Canale, the matriarch of the estate, once had to watch her family's vineyards get sold off during a time of financial hardship. But now the parcel of the Vigna Rionda vineyard that her family used to work is back in their control and producing wines of stunning depth and elegance. Why do I mention Ester? Well, her name is on the wine of course. Yours truly got the chance to taste these wines and have Ester cook for their group. It was amazing. I have a personal connection and can vouch for this being a tiny family-owned winery that deserves any and all praise they get. The Barolo they make is better than many wines that are more expensive and is great for moderate-term drinking, with juicy fruit and abundant tannins.


2011? That warm, soft year in Italy? Yes. That year. That is what we should be drinking. Not everything in the wine world is about drinking highly "rated" vintages. We can't assign points to a year given by Mother Nature any more than we can give pass/fail grades to volcanic eruptions. There's just wines and fine wines each have their own merits that can instruct us and give us drinking pleasure. I particularly enjoy 2011 in Italy for that reason. The wines of Tuscany were bathed in late-season sunshine, and came out very silky and approachable. Ten years later, they're still there. A touch of fade to the velvet of these wines gives them a lived-in quality that's human and relatable. Le Ragnaie is a tiny, family-owned property high above the Montalcino area. Its elevation gives their wines a brighter acid profile and lifts the aromatics up.
Grattamaco was founded in 1977 in the Bolgheri region, as the world was just beginning to release the power and grace of Bordeaux varieties grown in Italy and especially in maritime Bolgheri. This Super Tuscan blend - based on Cabernet Sauvignon and Merlot - has substantial richness, yet still retains the sinewy quality of classic central Italian reds.


Now for something even bigger and more impressive. Romano dal Forno makes wines in the Valpolicella region, where the historic winemaking style is to dry your grapes before fermentation. This makes for a more powerful and ripe finished product, replete with notes of baked fig and Maraska cherry. 2012 was a wonderful vintage in Valpolicella. I visited right before harvest took place and got to see some of the grapes drying there. Dal Forno's grape drying facility is one of the most high tech: they string grapes from the ceiling while robotic fans precisely blow moisture away from the freshly-picked bunches. What's left are dense, raisiny grapes ready to be made into one of Dal Forno's magical elixirs. A wine with such deep notes of chocolate, amaro and spice, that it may well stand on its own as a full meal. Don't forget that amidst all the talk of balance and elegance in wine (which I'm a huge proponent of), when indulgence is done right it can be a magical thing.
---
Thanks for traveling to Italy with us. That's just a fraction of the incredible Italian wines at our fingertips and we have more vintages of nearly everything listed here available, if you're interested. Cheers!
-Jackson
View more of Jackson's hand-picked wine selections here:
---
---
Also in News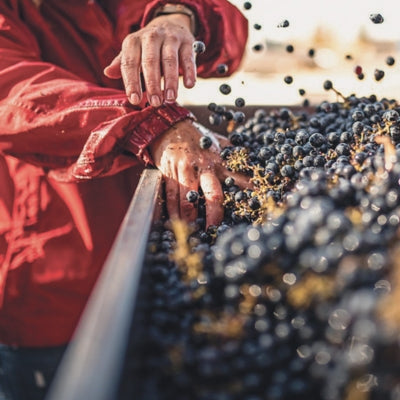 From vineyard to winery – the next crucial steps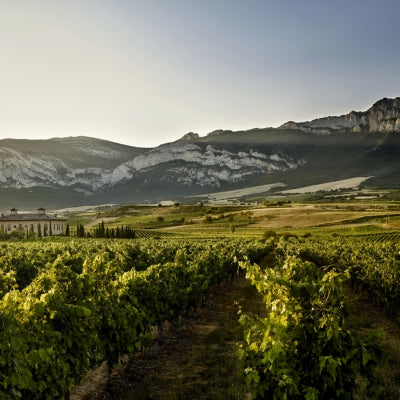 A closer look at the phenomenal Rioja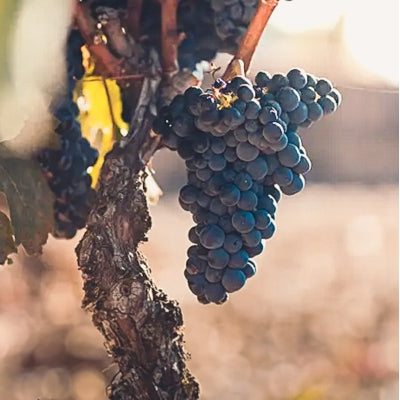 Spain's signature red grape