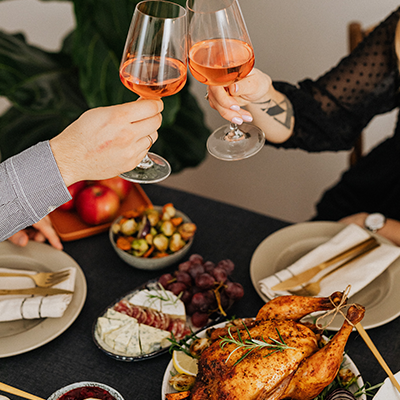 Our Sommelier's Picks for November
We are officially in the late stages of Autumn now, so you've no doubt already eaten your first roast chicken, and maybe even a pot roast too. You're most likely in need of some rich, warming red wines to replenish your cellar. You've hopefully cast your votes and are ready to have a glass of wine no matter the result. Remember this is a good time to get those holiday gifts in, whether for friends, family, or colleagues. I picked a few favorites here that love colder weather and hearty dishes. We are big fans of all the wines here, and we think you will be, too.

Biondi-Santi is the reason that Brunello di Montalcino exists as an appellation today. The Biondi-Santi family were such believers in the power of 100% Sangiovese wines, that they staked their family's entire reputation on the appellation. Since 1888, the Tenuta Greppo estate has been producing wine under the Biondi-Santi label, showcasing the true potential of the Sangiovese grape: ripe, but grounded in earthy, herbal aromatics. These wine are capable of long, extended aging and are begging to be laid down in your cellar.
Fichet, you say? If you haven't had these wines, and you love white Burgundy, you're missing out. Jean-Phillipe Fichet is perhaps the best interpreter of village wines in Meursault, and I mean that in a different way than you may think. Fichet currently doesn't produce any Premier Cru wine, so when a winemaker only has village-level fruit to work with, they can really showcase their talent. Fichet's basic Meursault wines always swing above their weight class. Tensioned and textured with beautiful aromatics, these are just the right thing to remind you what great, humble white Burgundy can taste like. Few things go this well with a whole butter-roasted chicken.


I've had this wine several times. The last time was about a year and a half ago. And it was just starting to explode with peppery, savory, powerful aromatics then. I really, really want someone to taste it now and see how far it's come. Because 2006 was preceded by the hyped-up 2005 vintage, and followed shortly by the massively acclaimed 2009 vintage, these wines snuck under the radar. It's easy to forget that great winemakers like Guigal can make magic in classic vintages...magic that surpasses a critic's glowing barrel tasting in an extra-ripe, high-alcohol year like 2009. I'd rather drink the 2006 right now, in all its classically-styled, firm-shouldered, smoky glory. That's what the real Rhône lovers seek, anyway.
Once we're allowed to travel again, go here. This wine is made in a once-abandoned 15th-century monastery on the outskirts of Spain's Ribera del Duero region. Do you want to travel to Reconquista-era Spain without being inquisited? Walkthrough Retuerta's wide stone archways, airy courtyards, and hidden naves. Nobody expects it to be this good. Their onsite restaurant slays, too. Now to the wine. This is the perfect example of central-Spanish Tempranillo. Fat red fruit and weighty palate, but with a zippy, fresh finish and a lingering note of oak spice. There's such juxtaposition here. On one hand, you have ample, supple fruit and big body, and on the other, you have crisp acidity. It only works when you have hot days and cold nights where these grapes grow in the middle of Ribera del Duero. Check this wine out and see why it's so interesting.


Quilceda Creek is the blue-chip wine from the Pacific Northwest. Started in the late 1970s by the Galitzine family, Quilceda has been the standard-bearer (and the first winner of back to back 100-point wines) for Washington State's wine industry for a long time. The wines are big, silky, and impressive. Cabernet Sauvignon is their main product, and they've proven to be adept hands at making wines that score extremely well and perform on the auction circuit. Make no mistake, these are wines for red meat. Cabernets with handfuls of chunky black fruit and spicy cassis notes, plowing everything in their way. Try out Quilceda and see why they've won so many awards!
---
Thanks for tuning in for our November sommelier picks! Spend time with your loved ones and cook. Enjoy red wine by the fire. Don't forget to tell them they're important to you. Tune in next month for our first batch of winter picks in December!
- Jackson
---
---
Also in News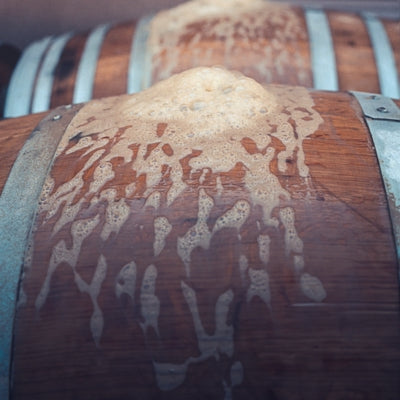 The important considerations of yeasts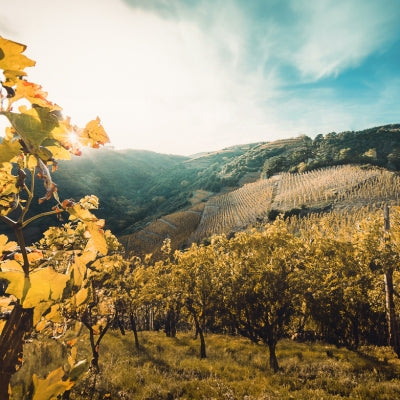 A closer look at one of the Rhône's smallest appellations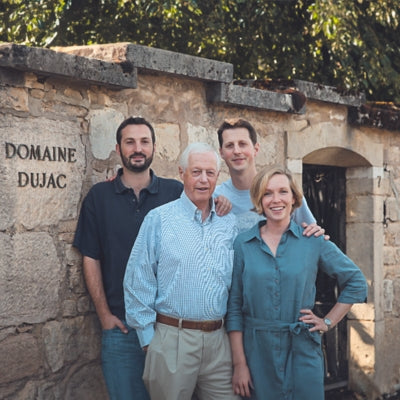 One of Burgundy's most renowned jewels