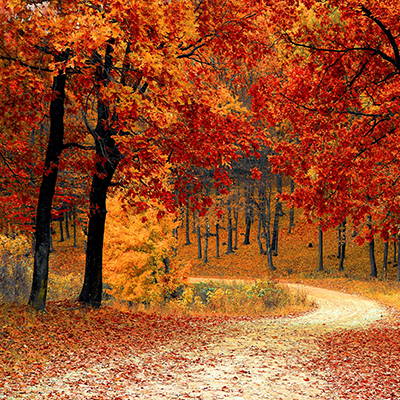 Our Sommelier's Picks for October
October is here, and it's time to start thinking about wines with some substance and grit to them. As fresh summer basil and tomato gives way to dried rosemary and potato, consider wines with darker herbal notes and firmer palates. As I comb through our offerings to pick our favorites, food-friendliness is at the forefront of my mind. I'm thinking about your table—the types of things you'll be eating in early fall. One of my most satisfying dishes to make is Thomas Keller's simple roast chicken. It's a no-brainer: a minimum of prep, and a total focus on quality ingredients. Don't forget to air-dry the bird overnight and rest it on the counter a few hours before cooking, because it makes all the difference. With that chicken, you'll need something light in color but big on weight. You could go lithe and silky like Burgundy or Oregon Pinot Noir, or brawny like a Southern Rhône blend. See below for a couple examples of each, and as always, happy shopping!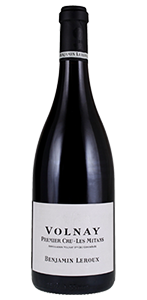 If you haven't heard the name Benjamin Leroux, learn it. This is one of Burgundy's newly risen stars. After attending the lycée viticole in Burgundy and making wine around the world, Leroux settled back into his native Burgundy, and became the winemaker for the venerable Comtes Armand. He made wine for that great house for several years while making his own label, and has now focused all his efforts onto his eponymous winery. If I were to place a trademark descriptor on Leroux's wines, it'd be resonant. These are not old-school, coarse Burgundy. Neither are they oaky and overwrought. But if you love the clarity of fruit in cleanly-made, ripe Pinot Noir, Leroux is one producer you'll want to stock up on. I love how brilliant and lifted the 2016s are, and Leroux can work magic with the Mitans vineyard in Volnay. This wine is floral, lifted and pretty. Pretty sure you won't find a better pairing for roast chicken.
"La frutta e più importante" Romano dal Forno once told me. His assertion was that his wines must have that core of rich, weighty fruit that can only come from concentration by drying. Romano is regarded as the Veneto's modern master. Trained by the great traditionalist Giuseppe Quintarelli and now at the helm of his family's winery for several decades, dal Forno is making some of Northern Italy's most powerful wines. His Amarone is made in small quantities. Grapes are hung tied in tall tied bunches, and dried slowly by computer-controlled fans—one example of this winery's blending of tradition and modernity.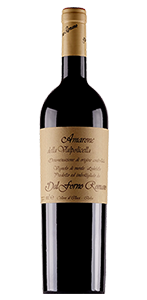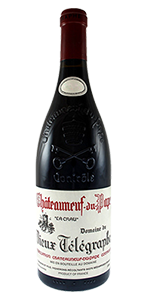 I absolutely adore the wines from Vieux Télégraphe. When I was studying for my Master Sommelier exam, I used to go shopping for blind tasting wines all the time. Châteauneuf-du-Pape is most certainly a classic, testable wine, but one with many different expressions. I was always looking for a good example of Châteauneuf and I found that Vieux Télégraphe delivers every time. It's got all the flavor hallmarks: ripe strawberry and cherry fruit, roasted figs, orange peel, rosemary, garrigue and white pepper. It's the apotheosis of a well-crafted Grenache blend. There's charming rustic qualities bound by a polished palate and finish. I love the way the 2015s are drinking right now, with a perfect weight and some wonderful bottle development. These are very much worth the money. Try this wine with roast chicken and be amazed.
There's maybe 4-6 wines that can claim themselves as the world's greatest examples of the Sangiovese grape. Fontodi Flaccianello della Pieve stands in this hallowed company. Since its first vintage in 1981, this 100% Sangiovese super Tuscan has won accolade after accolade. Beyond its polish and richness, it tastes unapologetically Italian: a tart, refreshing core of cranberry fruit framed by lush, earthy and herbal notes. A perfect food wine, especially for steak or vegetables cooked over an open fire. I chose the 2009 specifically because of how flashy and impressive these wines are drinking right now. When I most recently had it about a year ago, it was firing on all cylinders.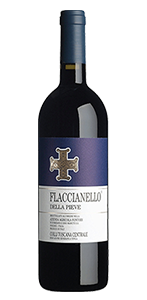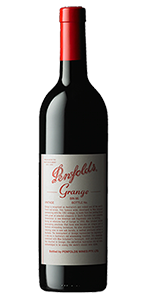 I'm putting this here for two reasons: 1 - Penfolds Grange is one of the most ageworthy reds out there. This wine is extremely lush and full even three decades on, with more time to go. Australia is one of the few places in the world that had a great vintage in 1991, and this Grange was one for the record books. As you could expect with any Grange, there's a core of unctuous, ripe red and black fruit, supported by spice, herbal notes and a chocolatey, velvet texture on the palate. A wine that certainly goes a long way with red meat, but whose complexity is off the charts and beckons for just plain drinking and appreciation. These wines are ageless but they won't be around forever.
"Y" which is commonly pronounced as "Ygrec" is the dry white wine of one of Bordeaux's greatest estates, Château d'Yquem. Similarly to their succulent Sauternes elixir, the grapes for "Y" are handpicked by vineyard workers seeking the ideal ripeness to make a dry wine that is luscious without sacrificing tension. I've been blown away by this wine whenever I've tasted it, and I particularly like the 2011 vintage for white Bordeaux. This wine is 75% Sauvignon Blanc and 25% Sémillon, picked over several days entirely in August 2011. I love this wine with 8-10 years of age on it, it's drinking beautifully right now. Try it with salmon, or halibut served with beurre blanc.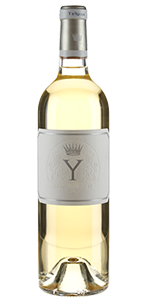 ---
I hope you've found something inspiring here. If anything, I hope these wines and their food-friendliness inspires you to go shopping for great ingredients and make an excellent meal for yourself and your loved ones. I find that the best wines go beyond something that just tastes good and instead inspires creativity in the kitchen and conversation with your friends and family. That's what got me into wine in the first place and I hope it's what inspires you to find those special wines out there to make memories with. We indeed hope you can find some of them here at Westgarth.
---
---
Also in News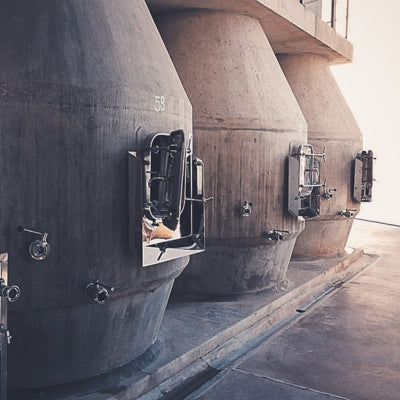 Exploring the impact of fermentation vessels in winemaking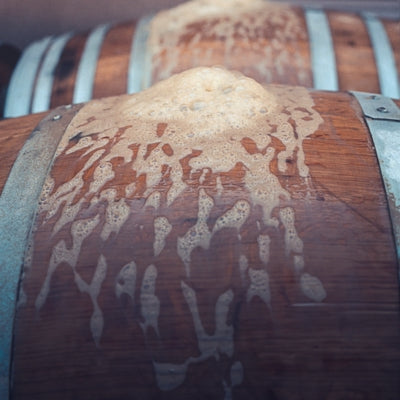 The important considerations of yeasts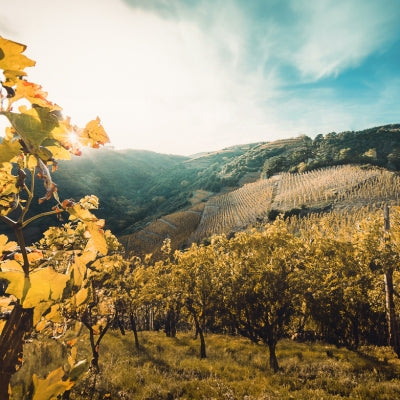 A closer look at one of the Rhône's smallest appellations