Our Sommelier's Picks for September
This September, consider wines that will help you build your cellar for your dinners, whether small and isolated or inclusive of trusted family and friends. Just because we're still in quarantine doesn't mean we can't drink well!
We've picked through the Westgarth archives to find five wines worthy of your time–exemplars of their region, grape and producer. Wines that can educate as well as excite. From a structured dry French white to an American classic, there's something here for everyone to love. These are all wines that I came to love during my time as a sommelier, and all wines that with the right food can shine brightly. If you have any thoughts or questions, please let us know. Also don't hesitate to inquire about other vintages of these wines, as they're often available. Thank you, and happy cellar hunting!
- Jackson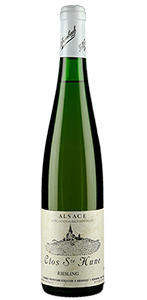 In many courts of opinion, this is the greatest dry Riesling in the world. Coming from a tiny vineyard in the village of Hunawihr, this holding of the Trimbach family has long demonstrated the ageability and verve of the Riesling grape. Notes of white flower, lime candy, pineapple, wet stone and mushroom are delineated by finely-etched acidity and a long, fully-fruited finish. There's many reasons to age these wines, but this 2014 will be ready to drink as well. With sushi, vietnamese food, or roast pork, this wine is an absolute firecracker.
The ebullient Frenchman Christophe Baron has been putting Washington Syrah on the map for decades. He saw a dry river bed of stones in the southern end of the Walla Walla Valley, and instantly was reminded of the Rhône. It was the late 1990s and Washington Syrah was barely known or understood. His Cayuse winery was quickly collecting accolades and Through Cristophe's relentless dedication and commitment to whole-cluster, traditionally-made Syrah, he made excellent wines reminiscent of Cornas and Côte-Rôtie. One of his latest projects is Horsepower, a wonderful small-batch project utilizing closely-planted vines tended and worked using only manual power, including Belgian draft horses. This is the first project in Washington state to use horses for vineyard work, a decidedly old world choice. The wines bear the imprint of Cayuse Syrah: black olive tapenade, smoked meat, blackberries and leather. There's few Syrahs grown anywhere in the world that are this aromatically intense. Get in on these collectible, scarce wines before they're snapped up.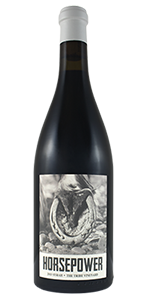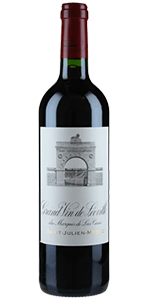 Leoville Las Cases is one of the great Bordeaux wines of the late 1980s. This is on the verge of the modern era, when even the second growth chateaux were doing everything in their power to be considered among the greats. Las Cases made some inspired, special wines in this era, and this 1989 is a great example of it. These wines are able to be drank with thirty or more years of age on them, fully singing with all parts in harmony. The 1989 in particular is a year where fruit slightly edged out earth, giving a velvety and seductive character to the wines. These are wines for drinkers, sandwiched between the more austere 88s and the collectible 90s, both good years, but not always as readily accessible as the forward 1989s. We firmly believe Las Cases made some of the greatest 1989s and although this wine may not have another 40 years in front of it, it's drinking fantastically well right now.
When it comes to the most revered and powerful wines of central Italy, Brunello di Montalcino is among the great names. In Brunello, few producers make a wine as polished and statuesque as Valdicava. Their Madonna del Piano is a Brunello with legs–a wine that can age for a long time yet retain its structure and richness for years. With ten years of age, these Brunellos are unfolding and ready to drink, but can also lay down for longer. Think red fruit: ripe cherries, cranberries, and figs, wrapped in fresh herbs, smoked meat and dusty earth. Brunello is first and foremost a food wine, and its utility in any arena with robust Italian food just shows this wine's versatility and perfection. See why this wine has been awarded the highest acclaim from critics and made its mark on the Tuscan wine scene. Consider this with roast pork, ragù, or grilled steak.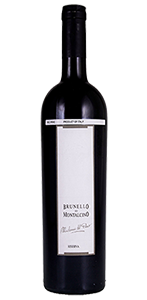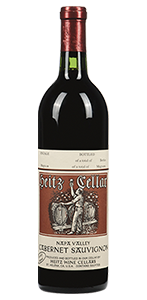 Few vineyards bear such a distinct signature as Martha's Vineyard in Napa Valley. Heitz Cellar has been making wines here since the 1960s, eschewing fancy tricks and additives in the winery, and instead relying on honest grape growing, experience, and respect for their unique terroir. That classic imprint of eucalyptus leaf and thyme is present on every Martha's Vineyard wine, and this 2013 is no exception. Expect this wine to show all that classic Napa Cabernet red plum and blackcurrant fruit, supported by brisk acidity and firm tannins. Collect these wines and showcase them to people who have forgotten the romance and beauty of old school Napa wines. There's few standard bearers as proficient and excellent as Heitz Cellar, and few wines as iconic as Martha's Vineyard.
---
We hope you can find something you love here. Please let us know if you have any questions!
---
---
Also in News
The grape with a few more tricks up its sleeve
Fattoria Le Pupille's leading ladies
Our Sommelier's picks for February