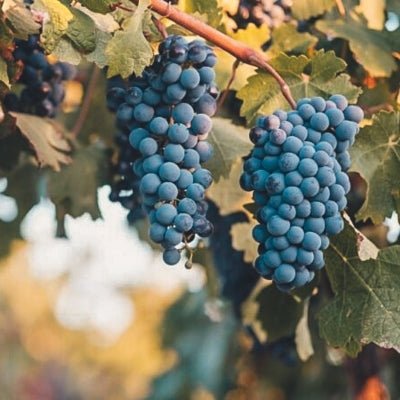 Grape School: Syrah
Syrah, also known as Shiraz, is a dark-skinned grape variety known for producing robust red wines with a wide range of flavors. While its roots lie in the Rhône Valley of France, Syrah has become a global traveler, gracing vineyards from Australia to California, South Africa to Argentina. Its versatility and adaptability have made it one of the most popular and sought-after wine grapes in the world.
Syrah is widely believed to have originated in the Rhône Valley, with historical accounts dating back to the Roman era. It has been suggested that the name "Syrah" is thought to be derived from "Syracuse," a city in Sicily, but the grape has no known ties to the area.
DNA profiling suggests that Syrah is the offspring of two obscure grapes from southeastern France: Dureza and Mondeuse Blanche. Its prominence in France is unmatched, particularly in appellations like Hermitage and Côte-Rôtie, where it produces some of the most prestigious and age-worthy wines.
Appearance and growing conditions

Syrah grapes are typically small to medium in size with a thick skin that gives them a deep, nearly black color. This characteristic is responsible for the rich, intense color of the wines it produces. Syrah thrives in a variety of climates, from the warm regions of Barossa Valley in Australia to the cooler areas of Washington State. It prefers well-drained soils and can withstand drought conditions better than many other varieties. The grape is relatively hardy but can be susceptible to overproduction, diluting its flavor.
Syrah is celebrated for its powerful flavor profile, which can include dark fruits like blackberry and blueberry, along with spicy pepper notes and sometimes even hints of chocolate or espresso. With age, Syrah develops complex flavors including leather, truffle, and earthy undertones. It typically displays moderate to high tannins and acidity, contributing to its ability to age gracefully.
The bold nature of Syrah makes it an excellent companion to equally robust dishes. It pairs splendidly with grilled meats, barbecue, and hearty stews. Spices such as cumin and coriander complement the spicy notes of Syrah, making it a great choice for spiced lamb dishes or Indian curries. It can also accompany a variety of cheeses, particularly sharper and more aged varieties.
France remains the benchmark for high-quality Syrah, with legendary producers like E. Guigal and Jean-Louis Chave in the Rhône Valley. Australia is another powerhouse, with Penfolds and Henschke leading the charge, particularly in regions like Barossa and McLaren Vale where Syrah is labeled as Shiraz. In the New World, Californian wineries like Ridge and Shafer are known for their expressive Syrahs, while South African producers such as Boekenhoutskloof and Meerlust are gaining recognition for their contributions to Syrah's international profile.
Syrah is a grape of many faces, from the peppery and structured wines of the Rhône Valley to the lush and fruity Shiraz versions of Australia. Its ability to adapt to different climates and soils, combined with its dynamic flavor profile, makes Syrah a favorite among both winemakers and wine enthusiasts. Whether enjoyed young with its vibrant fruit flavors or aged with its complex secondary characteristics, Syrah offers a diverse palette of experiences for the discerning palate.
Want to read more? Take a look at some of our other blogs:
---
Also in News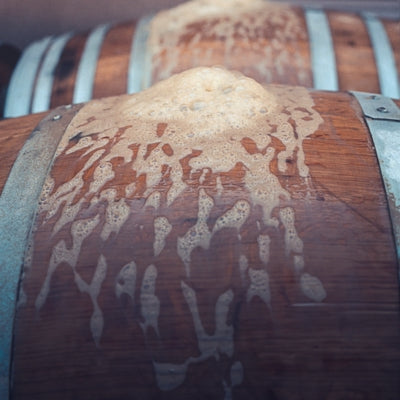 The important considerations of yeasts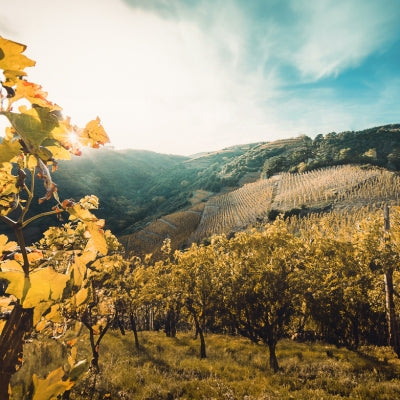 A closer look at one of the Rhône's smallest appellations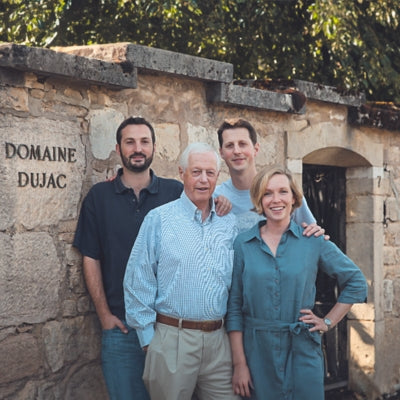 One of Burgundy's most renowned jewels