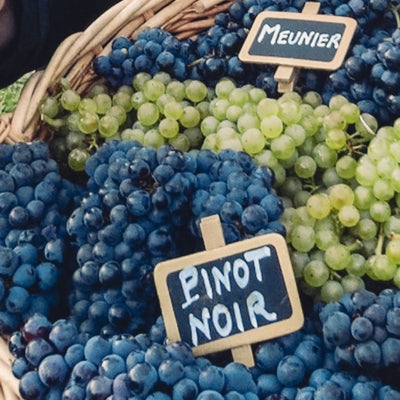 Grape School: Champagne's 8 permitted varietals
Champagne, the effervescent elixir that has captivated palates for centuries, is the result of a delightfully complex process that imbues it with its enchanting and unique character. One of the most potent factors of its orchestration is, of course, the grape selection that composes its blend. And while many are aware of the three classic grapes that comprise their go-to sparkling wine, there are a total of 8 permitted varietals, including one that was granted in 2021. How many of them can you name?
The Chardonnay grape, renowned for its versatility, forms the backbone of Champagne's delicate finesse. With its green-skinned berries, Chardonnay imparts vibrant citrus and apple flavors, along with a refreshing acidity that adds brightness to the blend. It thrives particularly well in the chalky soils of the Côte des Blancs and contributes to the elegance and longevity of Champagne.
Pinot Noir, the most familiar of the red grape varieties in the blend, finds its place among the prestigious Champagne grapes as the most widely planted in the region. Known for its complexity and structure, it brings depth and intensity to the blend as well as alluring aromatics. The dark-skinned berries lend red fruit flavors and florality, contributing to the wine's structure, power, and aging potential.
Adding a touch of charm to the blend is the Pinot Meunier grape variety. With its furry appearance on the underside of the leaves, it is a close relative of Pinot Noir. Pinot Meunier brings forward fruity notes, particularly showcasing flavors of ripe apples, pears, and red berries. It provides roundness and approachability to the final Champagne blend.
Pinot Blanc, similar to Chardonnay in appearance but related to Pinot Noir thanks to a color mutation, is a delicate grape variety that brings a soft and supple character to Champagne. With its white-skinned berries, it offers subtle flavors of white fruits, such as pears and apples, along with a strong floral profile. Its contribution to the blend adds finesse and complexity as well as racy acidity.
Pinot Gris, also known as Pinot Grigio or by its historic name Fromenteau, adds a touch of exoticism to Champagne. A color mutation of Pinot Noir, its pink-grayish berries showcase a delicate fragrance, exhibiting floral notes such as honeysuckle and jasmine, alongside refreshing citrus notes and subtle smoky spice. Its inclusion provides depth, richness, and intrigue to the blend.
One of the more uncommon and lesser-known grape varieties, Petit Meslier, is a rare find in the Champagne region. Closely related to Chardonnay, it has a distinctive character with small berries. It contributes a unique aromatic profile, often displaying vegetal and floral notes and vibrant acidity. Despite its scarcity, some Champagne houses cherish its presence in the blend and benefit from its resistance to frost.
Another rare and almost forgotten grape variety, Arbane, adds a touch of historical significance to Champagne. Renowned for its moderate acidity, it imparts green, herbal flavors as well as mild nuttiness. Although rarely encountered in modern-day blends, it does appear in some extra-brut styles.
Last but not least, Voltis. Developed as part of a project launched in 2020 to create fungus-resistant varieties ahead of the effects of the changing climate, Voltis became a permitted varietal in 2021 and can make up no more than 10% of the blend. It is grown by only a handful of houses at the moment. It is a neutral, simple tasting grape. Only time will tell how it will affect a blend.
---
What to read more? Take a look at our other blogs here:
---
---
Also in News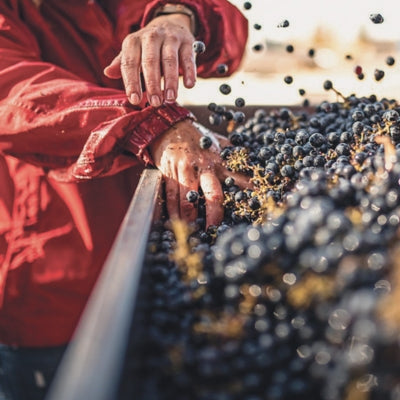 From vineyard to winery – the next crucial steps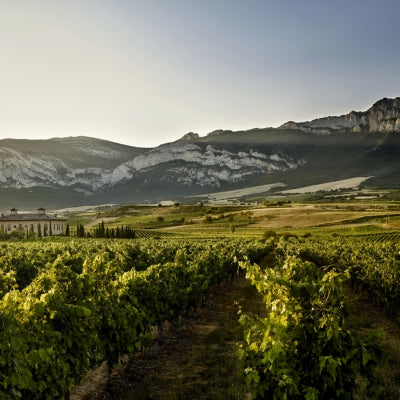 A closer look at the phenomenal Rioja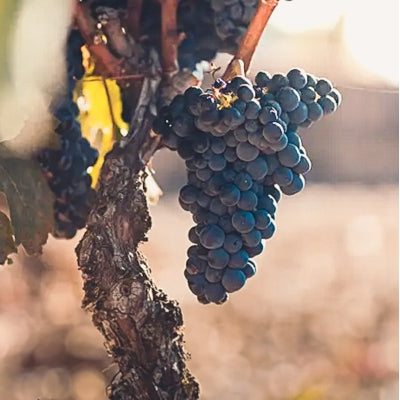 Spain's signature red grape