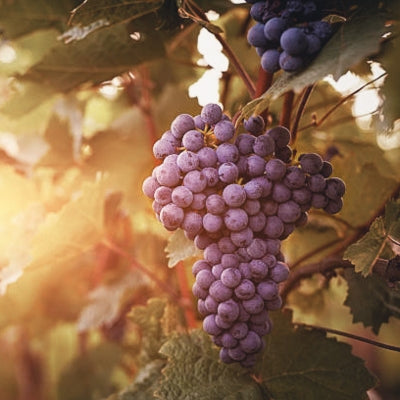 Grape School: Cabernet Franc
Cabernet Franc is a red grape varietal widely cultivated in the Bordeaux region of France. Known for its rich and complex flavor profile it typically shows notes of blackcurrant, blackberry, and bell pepper. Frequently found as part of highly structured blends, it is increasingly used as a standalone grape, producing some of the most exciting and delicious wines around the world.
Believed to have originated in the Loire Valley region of France, where it has been cultivated since the 17th century, Cabernet Franc is also widely grown in Bordeaux, where it is used as a blending grape in some of the most famous red wines of the region. Interestingly, Cabernet Franc is a parent grape to the key varietals Cabernet Sauvignon, Merlot, and Caménère. These make up four of the six original noble red varietals of Bordeaux and are frequently found together in Bordeaux and Bordeaux-style blends. It was introduced to the New World in the 19th century and is now grown in many wine regions around the world, including the United States, South America, and Italy.
Appearance and Growing Conditions

Cabernet Franc grapes are small, with thin skin and a deep blue-black color. They are typically harvested in late September or early October, depending on the region and the weather conditions. Cabernet Franc thrives in a moderate climate, and it is often grown in regions that are cooler than those where Cabernet Sauvignon is typically grown. Thanks to the high levels of pyrazines found in Cabernet Franc it is impressively resistant to pests, allowing it to successfully grow in a wider range of places. Pyrazines are also responsible for its distinctive bell pepper character. The grape requires a long, warm growing season to ripen fully, but it is also able to withstand cooler temperatures than other red grapes.
Cabernet Franc is known for its complex flavor profile, which includes notes of blackcurrant, blackberry, and bell pepper. The grape is often described as having a spicy, herbaceous quality, with hints of tobacco, leather, and often graphite-like minerality. Cabernet Franc can be quite tannic, particularly when grown in cooler regions, but it is also known for its smooth and velvety texture. The grape is often used in blending, adding structure and complexity to the finished wine.
Cabernet Franc is a versatile grape that pairs well with a variety of foods. It is often paired with grilled meats, particularly beef or lamb, as well as rich, hearty stews and braises. The wine's high acidity and tannins make it a good match for strongly flavored cheeses, such as blue cheese and aged cheddar. Cabernet Franc also handles spicy foods surprisingly well, such as Indian and Mexican cuisine.
Cabernet Franc is grown in many wine regions around the world, but some of the most notable producers are located in France and the United States. In the Loire Valley, some of the top producers include Domaine de la Chevalerie and Domaine Charles Joguet. In Bordeaux, Château Cheval Blanc and Château Angélus consider it a key part of their winemaking DNA, using a higher proportion of it in their blends. However, Château Le Dôme has the largest proportion at 80% Cabernet Franc. In the United States, it is grown extensively in California and Washington State, where producers such as Ridge Vineyards and Quilceda Creek are producing some of the most exciting wines in the country.
Cabernet Franc is a highly versatile grape at the heart of some of the most exciting and delicious wines in the world. Its unique flavor profile makes it a standout varietal among red grapes. Whether used in blends or as a standalone grape, Cabernet Franc has the potential to create wines that are both elegant and powerful. If you're a fan of structured and characterful reds, be sure to experience its unique flavor profile for yourself.
Want to read more? Take a look at some of our other blogs here:
---
Also in News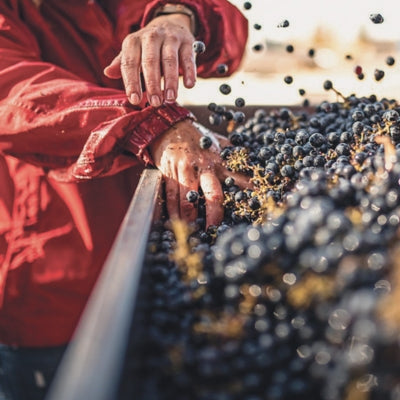 From vineyard to winery – the next crucial steps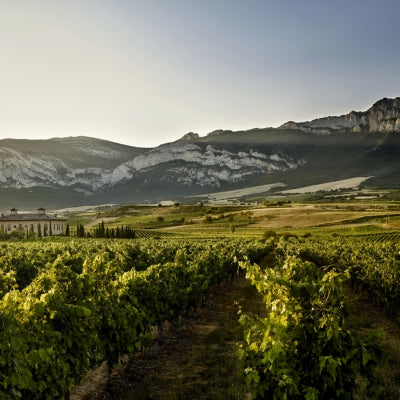 A closer look at the phenomenal Rioja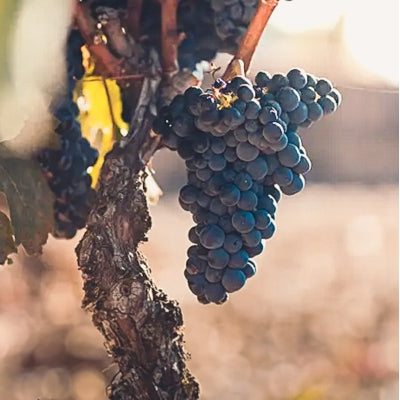 Spain's signature red grape