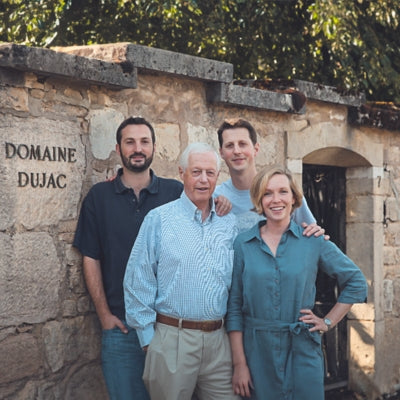 Domaine Dujac: a testament to the diversity of Burgundy
In the heart of Burgundy, a region revered for its outstanding wines, sits Domaine Dujac – a beacon of French winemaking tradition and innovation. Founded in 1967 by Jacques Seysses, Domaine Dujac has risen to prominence, captivating wine enthusiasts worldwide with its exceptional portfolio of Burgundian icons.
A legacy born of dedication and insight

Jacques Seysses, a visionary in the world of wine, was captivated by Burgundy's potential to produce world-class wines. His journey into winemaking began with a stint in Champagne, followed by apprenticeships in Burgundy, where he honed his skills and developed a profound respect for the terroir. Seysses's passion for winemaking led him to acquire a prime estate in Morey-Saint-Denis, laying the foundation for what would become Domaine Dujac.
Seysses's approach to winemaking combined traditional Burgundian methods with modern techniques, introducing new oak barrels for aging, which was uncommon in Burgundy at the time. This innovative approach resulted in wines of remarkable complexity and depth, quickly establishing Domaine Dujac as a name synonymous with quality and elegance in the Burgundy wine scene.
The exquisite wines of Domaine Dujac

Domaine Dujac's portfolio is a testament to the diversity and richness of Burgundy's terroir. The estate's flagship wines, primarily Pinot Noir and Chardonnay, are renowned for their balance, structure, and aromatic purity.
Among their most celebrated reds is the Domaine Dujac Clos de la Roche Grand Cru, a wine that epitomizes the finesse and power of Burgundian Pinot Noir. Sourced from the esteemed Clos de la Roche vineyard, this wine is a harmonious blend of robustness and elegance, marked by its layered complexity and silky tannins.
Similarly distinguished is Domaine Dujac's Clos Saint-Denis, a wine that resonates with the prestige of its Grand Cru status. Renowned for its refined complexity and depth, it marries grace with intensity, unveiling layers of dark fruit, spice, and floral accents, enveloped in a velvety texture. The wine's remarkable poise and length epitomize the grandeur of Clos Saint-Denis, reflecting the meticulous craftsmanship and profound expression of its unique terroir.
Philosophy and innovation in winemaking
At Domaine Dujac, the philosophy of winemaking is deeply rooted in respect for the land and a commitment to expressing the unique characteristics of each vineyard. The estate practices sustainable viticulture, ensuring that the ecological balance of the vineyards is maintained.
Innovation continues to be a hallmark of Domaine Dujac's approach. The introduction of whole-cluster fermentation, a technique that involves fermenting grapes with their stems, has become a signature style of the estate. This method imparts additional complexity, structure, and aromatic intensity to the wines, further distinguishing them in the pantheon of great Burgundy wines.
Domaine Dujac stands as a pillar of excellence in the world of fine wine. With each vintage, the estate continues to uphold the traditions of Burgundy winemaking while pushing the boundaries of innovation. Jacques Seysses's legacy lives through the wines of Domaine Dujac, each bottle a celebration of the rich history and vibrant future of Burgundy's winemaking heritage.
Take a look at some of our other hand-picked wine selections here:
---
Also in News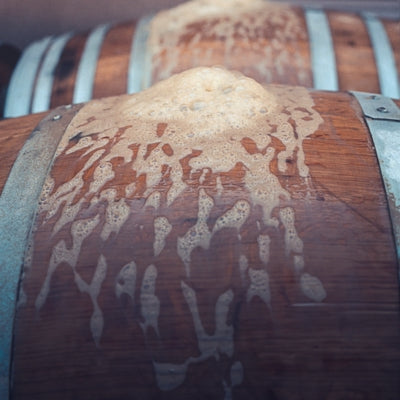 The important considerations of yeasts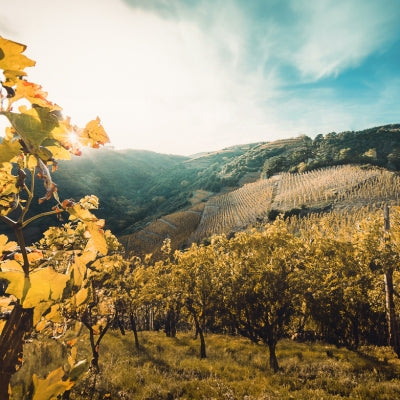 A closer look at one of the Rhône's smallest appellations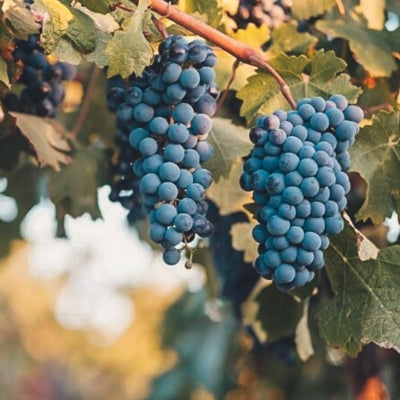 From the Rhône to the rest of the world