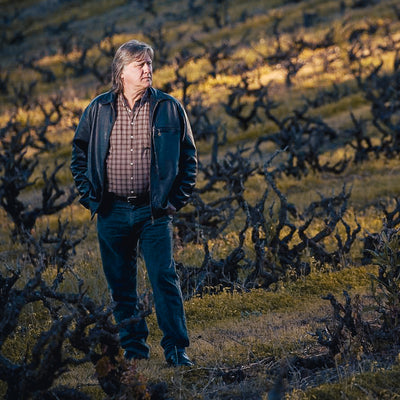 Clarendon Hills 'Astralis': from grassroots to global recognition
In 1990, Ukrainian-born biochemist Roman Bratasiuk stumbled upon what would become the Clarendon Hills Astralis Shiraz vineyard. But how did a man with such few resources and no formal winemaking training come to create one of Australia's most stellar wines?
Driven by intuition and ambition, but severely lacking in facilities beyond the tools he had to hand, Roman lept into winemaking in the most rudimentary fashion. Starting at 6 am, managing patches of old vines in Blewitt Springs in McLaren Vale, he meticulously handpicked the vines himself, staying up late into the night manually crushing grapes with an empty Burgundy bottle. This was as grassroots and rustic as it gets, but at the end of the process, the wine was superb and immediately piqued interest.
Selling out his first vintage allowed him to invest in more tools and rent a modest shed, and each consecutive vintage thereafter continued this process of steady growth and reinvestment. It was the birth of a boutique winery that prided itself on uncompromising quality, regardless of the resources at hand. Through pure, arduous labor, Roman was going to make one of Australia's greatest wines.
In the initial years from 1990 to 1993, the wine was titled 'Clarendon Hills Shiraz.' However, by 1994, recognizing the strikingly ethereal quality of his wine, Bratasiuk rechristened it Clarendon Hills 'Astralis' Shiraz; a nod to the celestial meaning "pertaining to the stars". Adorned with a black label peppered with golden stars, the 1994 vintage was Australia's first $100 high-end wine.
Over the years, the Astralis vineyard evolved under Roman's intuitive stewardship. With each vintage, his understanding of its terroir deepened, propelling his ambition to new heights. Thirty-three vintages later, Roman still believes the best is yet to come, reflecting his unyielding passion for perfection.
Astralis' reputation is one of global renown, earning accolades and glowing reviews on an international scale. With two perfect 100-point scores and 11 near-perfect scores in the last two decades from Robert Parker's Wine Advocate, the renowned Australian wine merchant Langtons classifies Astralis within its highest echelon: 'Exceptional.' The acclaim that Roman received far surpassed his expectations; he had not only crafted one of Australia's most iconic fine wines, but a wine that stands tall in the vast global arena of winemaking.
Astralis: A Symphony of Elegance and Power

The name Astralis, denoting celestial bodies and the stars, aptly captures the essence of this stellar wine. Ranked alongside iconic wines like Penfolds Grange and Henschke's Hill of Grace in Langtons' 'Exceptional' category, the Clarendon Hills Astralis Shiraz is at the forefront of the contemporary ultra-fine wine movement.
Though the Astralis vineyard was discovered serendipitously, the quality of the Shiraz it produces is far from accidental. Old vines, planted in 1920 and derived from those of Château Reynella, thrive on a steep, 45-degree slope with clay topsoils over pure ironstone.
The winemaking process mirrors the vineyard's innate personality: minimalistic and organic, a nod to the modest beginnings of Roman's winemaking journey. The result is a wine that masterfully balances freshness and texture, capturing the natural character of the vintage in every bottle.
A Kaleidoscope of Flavors

The Clarendon Hills Astralis Shiraz is enigmatic. It is complex yet harmonious. It bears dark licorice, blackberry, and mocha aromas, subtly nuanced with chamomile, earthy tones, and herb-garden notes. With aging, it develops panforte, dark chocolate, cedar, and spicy aromas, and a superbly chocolaty texture.
The embodiment of varietal expressionism and organic beauty, Astralis Shiraz is an ode to the winemaker's skill, the vineyard's personality, and the endless possibilities of Australian viticulture.
Want to read more? Check out our other blogs:
---
Also in News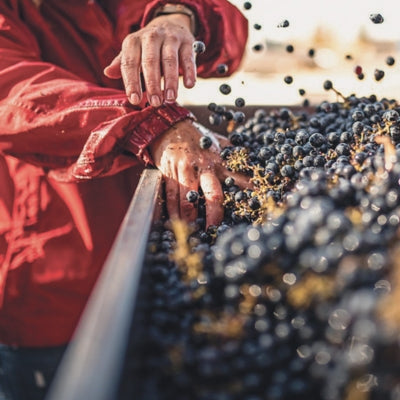 From vineyard to winery – the next crucial steps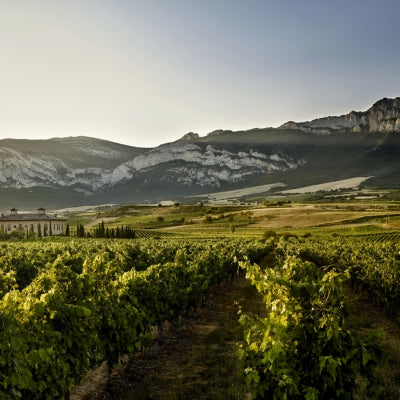 A closer look at the phenomenal Rioja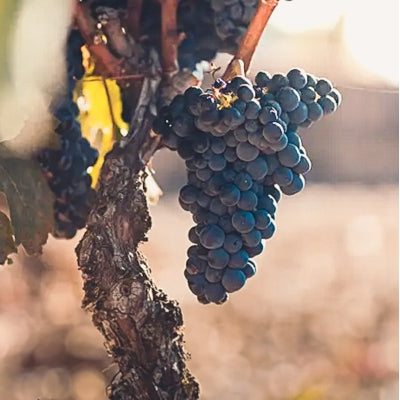 Spain's signature red grape