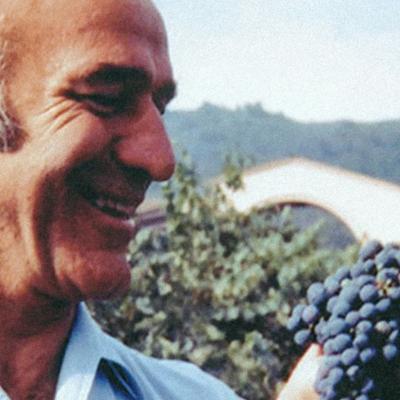 Robert Mondavi: A winemaking pioneer
The winemaker, the innovator, the LEGEND…there may not be a more recognizable name in the wine world than Robert Mondavi, the man who changed the Californian winemaking landscape for good. Mondavi paved the way for California to produce high quality wines, making Napa the epicenter of top-notch Cabernet Sauvignon, but he didn't stop there. His passion spread far beyond his modest beginnings.
He came by it honestly. Mondavi's father Cesare was a winemaker who emigrated from Italy to the United States and began selling grapes to home winemakers during the prohibition. After prohibition ended Cesare began making wine with the assistance of his sons Peter and Robert. The family then bought the Charles Krug winery in 1943.
While his family was Italian, it was actually a trip to France that made Robert Mondavi devote himself – he fell in love with Bordeaux. He was obsessed with Cabernet Sauvignon and the notion that fine wine had a place at the table. He parted ways with the family winery and opened the Robert Mondavi winery in Oakville, home to the prized To-Kalon vineyard. From there he was off to the races, adopting practices like aging in French oak, and using temperature controlled stainless steel tanks for fermentation. He also took to labeling wines varietally, which remains the standard in essentially all of the New World of wine.
Mondavi is famed for his devotion to Cabernet Sauvignon--the winery launched its first in 1966, and created a 'Reserve' bottling in 1971. Mondavi was an innovator in the world of white wine too. He rebranded Sauvignon Blanc as "Fumé Blanc," indicating an oak-aged treatment of the grape.
Mondavi continued to expand, ever concentrating on Cabernet-based wines and forming partnerships around the world. He partnered with Baron Philippe de Rothschild, of the Bordeaux first growth Chateau Mouton Rothschild, to create Opus One, a luxury wine if ever there was one.
This collaboration of extraordinary talent and winemaking expertise came shortly after the Judgment of Paris, where US wines famously proved themselves against stiff competition from some of France's most fiercely respected names. As the wine world embraced these new and exciting offerings, Opus One stood proudly as an alliance of old world expertise and new world terroir.
He didn't stop there either, going on to partner with the Frescobaldi estate, producer of Ornellaia – one of the world's top Super Tuscans featuring a blend of Cabernet Sauvignon, Merlot and Cabernet Franc. This opened up opportunities for collaboration, such as the creation of Tenuta Luce.
Blessed by excellent sun exposure, this Montalcino blend of Merlot and Sangiovese has flourished under Frescobaldi ownership, but will Luce forever be considered a Mondavi-Frescobaldi partnership.
In the nineties, he partnered with Eduardo Chadwick of Viña Errázuriz to help create Viña Seña, a wine from the Aconcagua Valley, a subregion of the Rapel Valley, in Chile. Chadwick's ambition was to create an icon-tier wine in Chile, and Mondavi believed in the region the way he believed in Napa – he knew that it was capable of top-tier Bordeaux-styled wines.
Seña is a traditional blend of Cabernet Sauvignon, Merlot, Cabernet Franc, Petit Verdot and Malbec, but also includes Carménère. Once a French grape, it notoriously thrived in the Chilean terroir, becoming an integral part of the region's unique wine identity.
His expansion also involved a partnership with Byron winery in the Santa Maria Valley. Mondavi and his son Tim upgraded everything about it from the clones planted, to a multi-level winery that used gravity flow rather than pumping. However, as the 90's wore on, Mondavi stepped away from the day-to-day industry and eventually, in 2004, the company made the decision to sell it.
Mondavi passed away in 2008, but his impact is felt in the industry to this day thanks to his legacy of outstanding and renowned wines that bear his name and expertise and continue to wow wine lovers the world over.
---
Read more on other producers here:
---
---
Also in News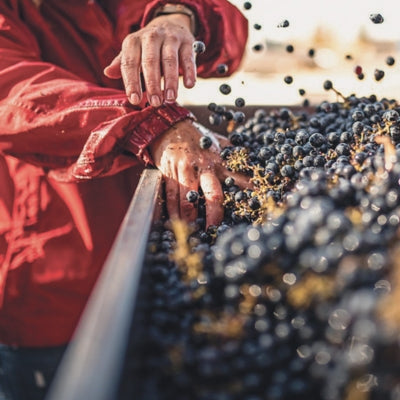 From vineyard to winery – the next crucial steps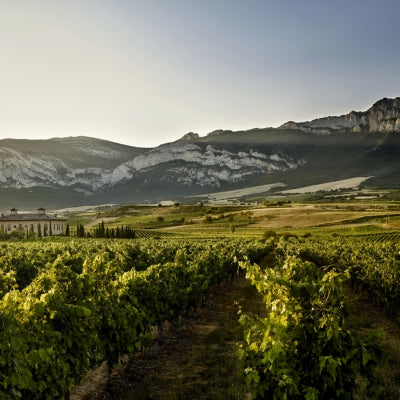 A closer look at the phenomenal Rioja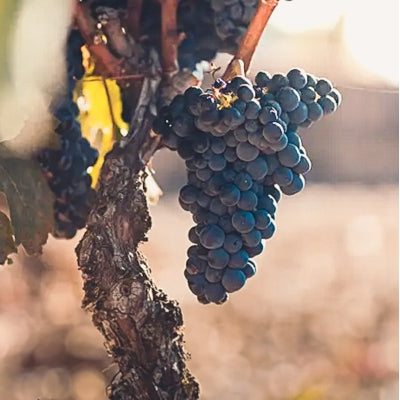 Spain's signature red grape