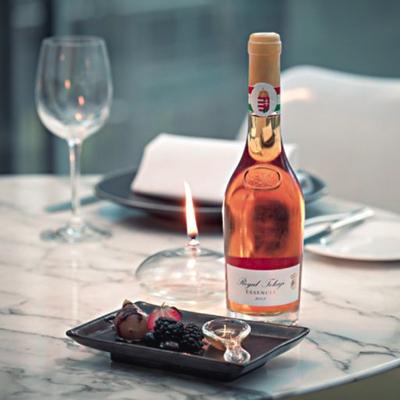 Celebrate Furmint Day with Tokaji
Furmint Day falls on February first, and while the grape's name may not be the most familiar, lovers of fine wine will know it from Hungary's most praised export: Tokaji. But what, exactly, is it?
Well, for starters, it has a long history. The region of Tokaj first created vineyard classifications, delimiting vineyards and spelling out winemaking practices in 1737, making it the very first region to do so. But the first mention of wine in the region goes back as far as the 13th century.
So, what IS Tokaji? There are a few different types, the most important being Tokaji Aszú and Tokaji Eszencia. It all begins in the vineyard with noble rot, which dries the grapes out, concentrating their sugars and lending aromas of marmalade, ginger, and saffron. In Hungary, it is those grapes that are known as "aszú."
To make Tokaji Aszú, aszú grapes traditionally are turned into a paste (although more recently they are left whole) and then macerated in either wine must, fermenting wine, or fully fermented dry wine. The wine is then aged for at least 18 months in barrel. Until 2013 they were labeled by how many 25kg baskets, known as puttony, of aszú grapes were used. Always between 3 and 6 puttonyos, the higher numbers denote sweeter and richer wines. As of 2013, they stopped listing puttonyos on the label, and all Tokaji Aszú must maintain a certain level of residual sugar that corresponds with 5 puttonyos or above. You'll still see wines labeled with puttonyos on the market though, as they can age handsomely.
Royal Tokaji, founded in 1990 by Hugh Johson OBE, is credited with reviving appreciation for Tokaji, revitalizing the practice of making aszú wines, and remains a standard bearer for the region. Their vineyards include a few First Growths, such as Betsek, situated in the Mád basin where only the very finest fruit is harvested on only truly exceptional years. Just a few barrels are made of this single vineyard Aszú, with the 1990 marking the very first historic vintage. There is also a Great First Growth – Mézes Mály, which translates to "Honey Pot."
Some of the most renowned producers are in collaboration with other celebrated wineries. Tokaji-Oremus Viñedas y Bodegas is the brainchild of the Alvarez family of Vega Sicilia, one of Ribera del Duero's finest. The Oremus vineyard dates back to 1616 but was sold in 1993, after the fall of the Berlin wall, to Tempos Vega Sicilia. The modernized winery is adjacent to ancient cellars that date back to the 13th century, as well as the renowned vineyards. Oremus wines are highly complex, aiming to capture the elegance and delicacy of royal wine.
Tokaji Eszencia, by comparison, is made by pressing aszú grapes. It takes an extraordinary amount of grapes, painstakingly handpicked and naturally pressed, to get just a small amount of juice. And an even longer time, about six to eight years in fact, for the juice to ferment to just a few degrees of alcohol. The end result is so incredibly rich and viscous that it is accompanied by a hand-blown crystal spoon to taste with. This luxurious sensory experience is not only considered the ultimate ecstasy but completely redefines what a wine can be.
---
We hope you enjoy Furmint Day and will take time to discover or revisit this majestic wine. Enjoy Tokaji with dessert, or skip dessert, and just have Tokaji!
Cheers!
Read some of our other blogs:
---
---
Also in News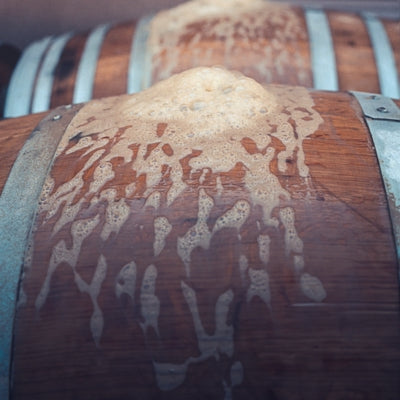 The important considerations of yeasts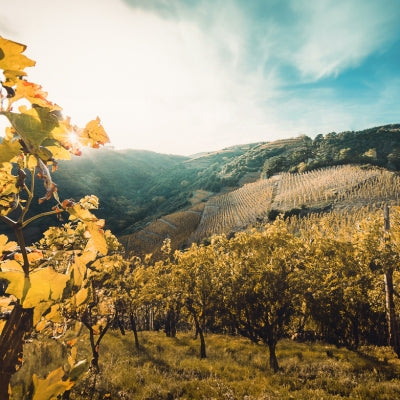 A closer look at one of the Rhône's smallest appellations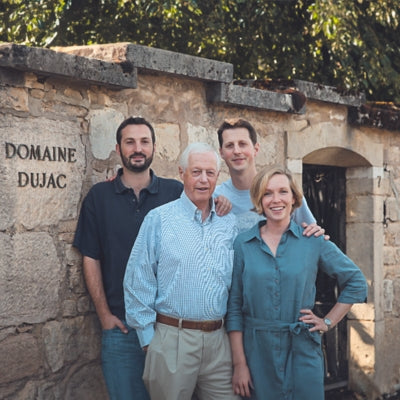 One of Burgundy's most renowned jewels