Cabernet Day
International Cabernet Day occurs the Thursday before Labor Day, which this year is the first of September. The holiday was the brainchild of Rick Bakas, a wine lover, who decided that Cabernet aficionados needed a reason to come together and celebrate their love of the grape in 2010.
Cabernet Sauvignon was an accidental crossing of Cabernet Franc and Sauvignon Blanc. The first mention in its modern spelling was in 1840, although interestingly, its parents had not yet been discovered. It is believed that "Sauvignon" was appended to its name because its wood and leaves looked like Sauvignon Blanc. When researchers made the discovery in 1996, it was quite the surprise – not only was Cabernet Sauvignon the first grape to have its parents discovered, but prior to that it was not known that a red grape could come from a red and white crossing.
From its roots in Southwest France, it has become beloved worldwide, from South Africa to Canada and beyond. Part of its lovability stems from its richness, and ability to age. It makes a downright luxurious, tannic wine on its own, and its hedonistic ways are amplified when aged in oak.
Here are some great ways to celebrate Cabernet Day with offerings from around the world.
Unsurprisingly, Cabernet shines in its birthplace, particularly in the Medoc, the Left Bank of Bordeaux, where it frequently makes up part of a blend along with the "Noble Grapes" – Merlot, Cabernet Franc, Petit Verdot, and Malbec, although several new varietals were recently approved in light of accommodating the challenges of climate change.
For the crème de la crème, look to the "Grand Cru Classé '', the wineries deemed to be Medoc's finest in the classification of 1855. Of course, there are wineries founded since then that excel, as well as many other growths that experts argue, if judged against their peers today, would rank as high as the first growths. Whether you choose a bottle of Chateau Margaux or a second wine such as Palmer Alter Ego, Left Bank Bordeaux is rife with Cabernet-based stalwarts, perfect for Cabernet Day.
Cabernet also shines in Italy's Super Tuscan blends, so named because winemakers in Tuscany were making excellent wines with grapes not usually permitted in Tuscan denominations. The first one publicly released in 1968, Tenuta San Guido's Sassicaia, contained 85% Cabernet Sauvignon and 15% Cabernet Franc, a blend it maintains to this day. It also is the starring grape in Ornellaia and Solaia.
In the New World, the most renowned Cabernet Sauvignon comes from Napa Valley, a who's who of Cabernet rockstars, but the state of Washington is turning out some spectacular bottlings to boot, from winemakers such as Quilceda Creek.
Whichever you choose, you're practically spoilt for choice with US Cabernets as there are many fantastic producers creating unique expressions that are ideal for Cabernet Day.
Looking to the Southern Hemisphere, Australia produces phenomenal expressions in regions like Coonawarra. Here, the wines are often influenced by eucalyptus, which grows in the nearby area, and whose telltale aromatics are often giveaways in blind tastings. Distinctively minty spiced notes can be found in such examples as Penfold's Coonawara Cabernets.
Western Australia's Margaret River is frequently compared to Bordeaux for both its maritime climate and gravel soils. Winemakers such as Vasse Felix, Cullen, and Leeuwin are particularly beloved.
In South America, Cabernet Sauvignon stands out in Chile. Vines from Bordeaux were brought there before phylloxera, and as the country has remained phylloxera-free, there are still ungrafted vines there.
This has spurred investment from heavyweights from both the Old World and New. Some collaborations include Rothschild and Concho y Toro's "Almaviva", and Mondavi and Chadwick's "Seña". A great opportunity to experience true, original Cabernet Sauvignon from the excellent terroir of the New World this Cabernet Day.
In South Africa, the region of Stellenbosch is perhaps the best known in the country for its Cabernets. The climate is likened to Bordeaux, and ancient soils ranging from granite to sandstone have proved optimal for the variety. Meerlust "Rubicon", a Cabernet Sauvignon-dominated Bordeaux blend is an optimal representation of what the region can do.
---
Around the world, Cabernet Sauvignon is perhaps the most ubiquitous and highly regarded varietal. Known for its aromas of currant and spice, and with an affinity for new oak, it is the star of many a luxury wine. Add in the fact that it pairs well with rich fare and you have a wine that scarcely needs a celebration to open, it IS the celebration.
Happy Cabernet Day!
Read more here:
---
---
Also in News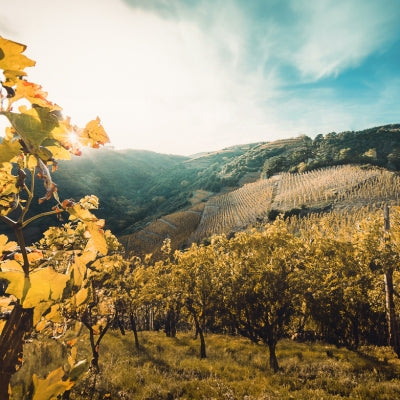 A closer look at one of the Rhône's smallest appellations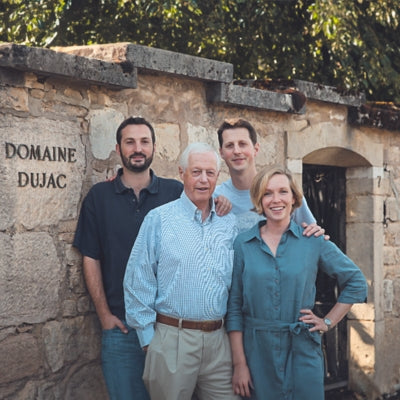 One of Burgundy's most renowned jewels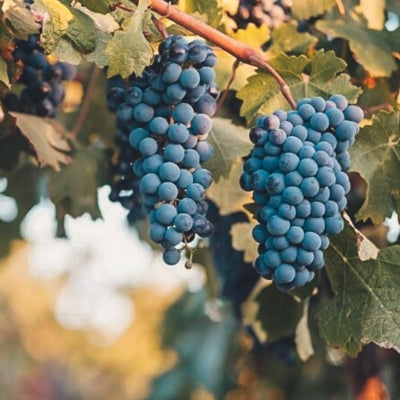 From the Rhône to the rest of the world