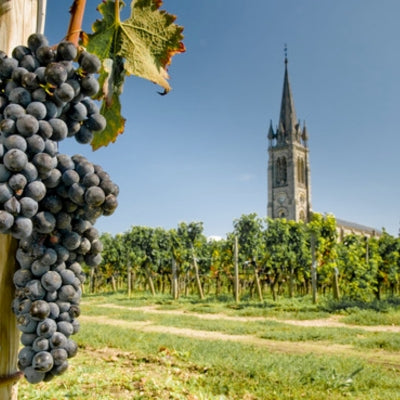 Discover Pomerol in six wines
Pomerol is a region that captivates many with its exceptional wines. While some may already be familiar with its intricacies, delving deeper into the realm of Pomerol reveals the true magic behind its wines.
Location: Situated on the Right Bank of Bordeaux, to the east of the Dordogne River.
Size: Pomerol is a rarified appellation, encompassing a mere 800 hectares.
Grapes: Merlot dominates, accounting for approximately 70% of the plantings. Cabernet Franc follows closely at around 25%, with Cabernet Sauvignon making up most of the remainder.
Land and soil: Pomerol is located on a subtle rise, and the soils vary across the region. The lower areas consist of sandy soils, while higher up the slopes, gravel is prominent, intermixed with clay and occasional pockets of "cras de fer", a red, iron-rich sand. Closer to the top, the soils become more rich in clay.
Perhaps the most famous château of all! The hill of Pétrus lies on the region's "buttonière" (buttonhole), an area of blue clay rich in iron that dates back 40 million years. One of the secrets to its value is how shallow the subsoil is – about two feet beneath the more gravelly topsoil. It is a particular type of clay that becomes impenetrable when wet, draining off about 90%.
Made up of typically 100% Merlot, expect rich wines with full, plush tannins, lush fruit, and hints of florality and smoke.
Just to the south of Pétrus lies L'Evangile, with St-Émilion's Cheval Blanc sandwiching it from the south – that's a high-end line-up! Established in 1741, it's one of the region's oldest châteaux. Today, most vines are around 50 years old, some dating back to 1932. Now owned by Domaines Barons de Rothschild (Lafite), the estate predominantly cultivates Merlot (80%) and Cabernet Franc (20%). Grapes are fermented by parcel before the final assemblage.
Positioned on the Ganz gravel terrace, Vieux Château Certan is known for its soil of plus-size gravel and clay over an iron-rich subsoil. The blend varies year-on-year, with Merlot typically comprising around 84%, complemented by 16% Cabernet Franc; although due to varying vintages, there are some outliers, like 2003's 80% Cabernet Franc bottling. Aging takes place in a minimum of 70% new oak. The bottle sports an iconic pink capsule, a practice started by négociant Georges Thienpont, who wanted an easy way to spot his wine in clients' cellars.
As one of the newer producers in the region, Le Pin emerged as a trailblazer among the garagistes – small, independent producers following their own unique approach by making 'vins de garage'. Today, t has established itself among the most renowned châteaux of Pomerol. It was in 1979 that the winery, named for the pine trees on the property, was acquired by the Thienpont family. Planted to 88% Merlot and 12% Cabernet Franc, the Grand Vin is 100% Merlot, aged in 100% new French oak. This opulent wine is known for its lushness, power, and concentrated character, making it an excellent candidate for cellaring and aging gracefully.
This château derives its name from Catherine Conseillan, a visionary businesswoman who acquired the property back in the 1730s. It has some esteemed neighbors: fellow Pomerol producers L'Evangile and Vieux Château Certan along with St-Émilion's famed Cheval Blanc to the southwest. The soils are clay-based and the vineyards are planted with 80% Merlot and 20% Cabernet Franc. The wine usually matures for eighteen months in 55-80% new French oak after fermentation and maceration in epoxy-lined concrete tanks.
Originally owned by the same family as Pétrus, Château Clinet fetched similar prices in the 1830s. After a series of transitions, the estate reclaimed its reputation as a top-notch Pomerol producer when Michel Rolland joined in the 1980s. Today, the wine showcases a structured Pomerol style, with a blend dominated by Merlot (90%), complemented by Cabernet Sauvignon (9%) and Cabernet Franc (1%). The wine matures for 18-22 months in new French oak barrels. Known for being a bit reserved in its youth, Château Clinet evolves beautifully with age, making it a wise choice for those who appreciate the rewards of patience and the complexity that time imparts to Pomerol's finest.
---
Want to read more? Take a look at some of our other blogs here:
---
---
Also in News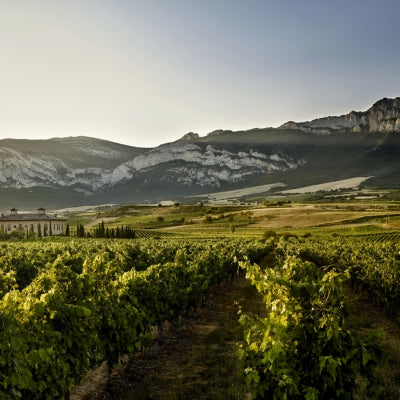 A closer look at the phenomenal Rioja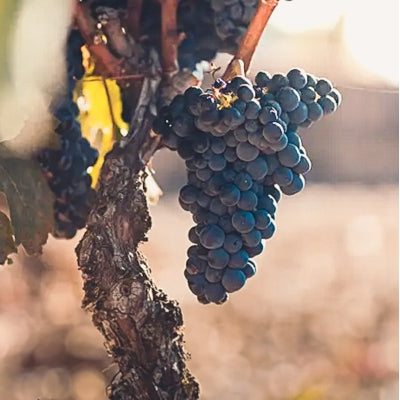 Spain's signature red grape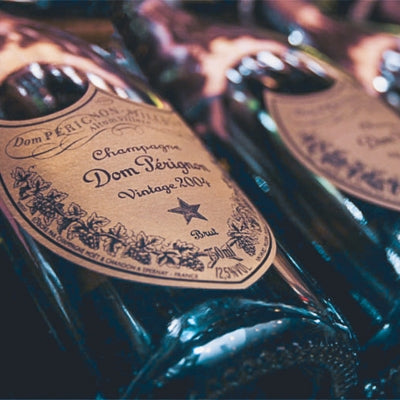 The latest in wine trends and buying opportunities