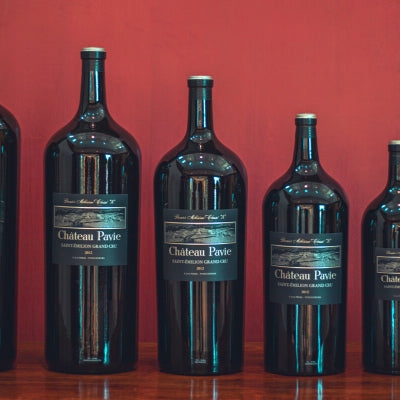 Collector's corner: why bigger is better
In the fascinating world of wine collecting, size indeed matters. For enthusiasts and collectors alike, large bottles of fine wine hold a unique appeal, offering not just an amplified visual presence but also distinct advantages in the aging process. In this article, we explore the world of collectible wines in formats larger than the standard 750ml bottle, delving into the reasons why bigger can be better.
The appeal of large bottles
Large wine bottles, ranging from the Magnum (1.5 liters = 2 standard bottles) to the staggering Melchizedek or Midas (30 liters = 40 standard bottles), are often considered the crown jewels of a collector's cellar. Their impressive stature makes them not only a visual centerpiece but also a testament to the collector's dedication and passion.
Beyond their aesthetic appeal, however, large bottles are believed to contribute positively to the aging process of wine. The ratio of wine to air in the bottle is lower, meaning the wine oxidizes slower, potentially leading to a longer and more graceful maturation. The improved aging potential often results in more complex and nuanced development of flavors over time.
With longer drinking windows comes the potential for price appreciation, which is further enhanced by the fact that large bottle formats are produced in smaller quantities. Their rarity and desirability mean that they often appreciate in value at a faster rate than standard bottles, making them an attractive addition to any portfolio of collectible wines.
Big bottles also call for celebration by adding an unparalleled level of grandeur and festivity. Enjoyed by larger groups of people, large-format bottles are perfect for weddings, anniversaries, and parties.
Considerations when buying large format
There are some key things to consider when buying large-format bottles. The first thing is storage; the considerable size of the bottles requires more space and quite potentially specialized racks, especially when opting for bottles larger than magnums.
Second, the limited availability that often leads to price appreciation means that big bottles can be harder to acquire and are often more expensive than their standard-sized counterparts.
When it comes to celebrations, one should also think about how the wines will be served. The weight and size of large bottles can make them very cumbersome to pour, necessitating proper planning and sometimes additional tools or assistance.
The most collectible big bottles

The two main regions that dominate the market for large bottles are Champagne and Bordeaux. Some of the most sought-after Bordeaux wines in large format include the First Growths Château Lafite Rothschild and Château Mouton Rothschild, the latter of which has highly collectible, vintage-specific artist labels.
From Champagne, Dom Pérignon and Louis Roederer's Cristal have come to epitomize luxury and are highly in demand both for their collectible value and remarkable aging potential.
From Burgundy, Domaine de la Romanée-Conti produces large bottle formats that command attention. The rarity and unparalleled quality of these wines make them a prime choice for serious collectors.
As one of Australia's most iconic wines, Penfolds Grange is available in various large bottle formats, including magnums and double magnums. With the wine's reputation for aging gracefully, these are highly coveted collectibles.
In the grand tapestry of wine collecting, large bottles hold a special place, offering a unique combination of aging potential and celebratory grandeur. While the challenges of storage and serving cannot be ignored, the advantages of large formats make them a worthwhile pursuit for those looking to elevate their collection to new heights. Whether it's a magnum of Bordeaux or Champagne, the allure of large wine bottles is undeniable, making them a cherished aspect of the collector's corner.
Want to read more? Take a look at some of our other blogs:
---
Also in News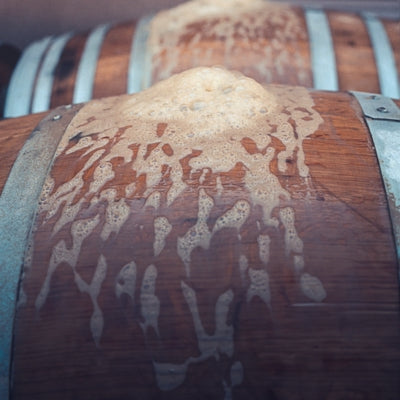 The important considerations of yeasts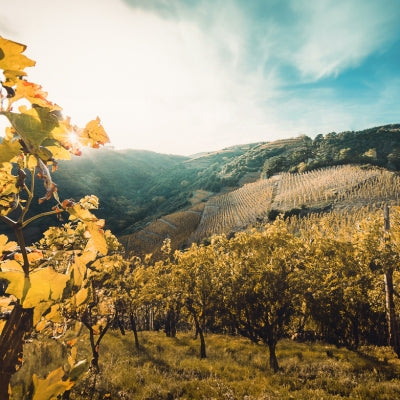 A closer look at one of the Rhône's smallest appellations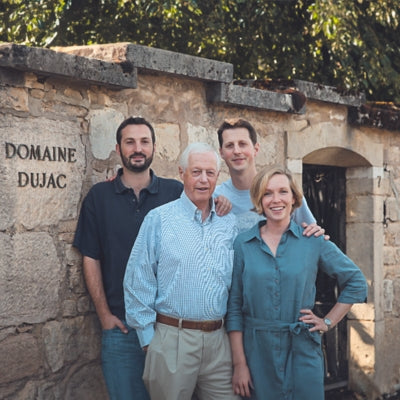 One of Burgundy's most renowned jewels