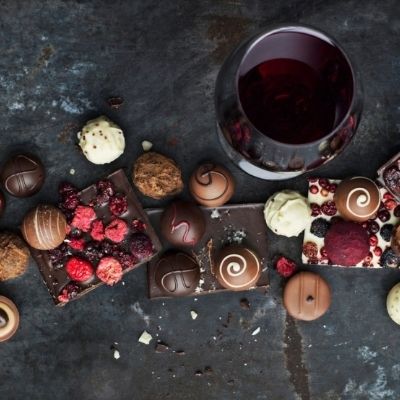 Chocolate and Wines for Valentine's Day
It's the one day we are encouraged to indulge all our senses, taste included! A box of chocolates is a treat that never gets old - but what wines for Valentine's Day pair best with your classic heart-shaped container of treats? Here are the best ones to drink with your favorite chocolate delicacy.
Dark chocolate is brooding and harder to pair than one might think. Pick a tannic wine and it exacerbates cocoa's bitter nature. But choose a wine too sweet and the two clash. Instead, opt for a red wine with fine structure and a kiss of ripe fruit sweetness to it, like a Zinfandel. The 1997 Turley Moore Earthquake Vineyard Zinfandel has a smidge of jamminess to it with a sturdy backbone of minerality to enliven it.
Milk chocolate is sweeter and milder, so try pairing it with a Carneros Chardonnay. As wines for Valentine's Day go, this one is great as the hint of butter and creamy texture of the 2018 DuMOL Hyde Vineyard Chardonnay will complement the dairy notes of milk chocolate, adding a fresh floral note that brightens up both the wine and the chocolate.
White chocolate, with its creamy mouthfeel provides a welcome backdrop for a more aromatic sweet wine. The 2005 Selbach-Oster Zeltinger Sonnenuhr Riesling Auslese provides notes of vanilla, flowers, pineapple and spice which all play nicely on white chocolate's stage. Riesling's acidity cuts through the cream for a really lively pairing.
Chocolate filled with caramel is a double whammy of rich and sweet, and does well with a wine that echoes the character of browned sugar caramel gives. The 1994 Graham's Single Harvest Tawny mirrors the caramel essence, but its aromas of dried fruit and spice add layers and depth to the pairing experience.
Cherries in your chocolate call for a cherry-forward wine! Try a Pinot Noir from the Willamette Valley in Oregon. The 2017 Lingua Franca "The Plow" Pinot Noir exhibits bright red cherry and raspberry flavors with a hint of florality that complements the sweet white syrup often surrounding a cherry beneath the chocolate. Pinot Noir has a lively acidity that neatly slices through how cloying a chocolate covered cherry can be.
This treat does well with something very sweet with a good amount of acid and hints of nuttiness to complement the filling. Try Blandy's 20 Años Malmsey Madeira. It is a luscious Portuguese fortified wine, with racy acidity to liven the palate.
---
We hope you'll enjoy these delicious pairings to share with your loved ones, but equally they can be a fantastic treat to keep all to yourself. You deserve it!
Discover more of our hand-picked wine selections here:
---
---
Also in News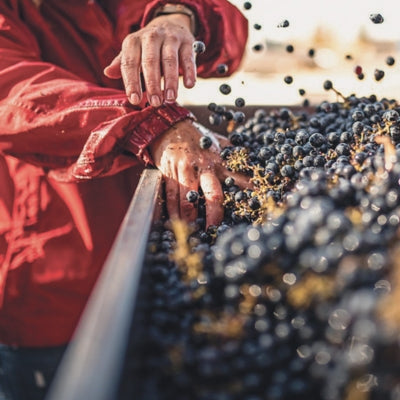 From vineyard to winery – the next crucial steps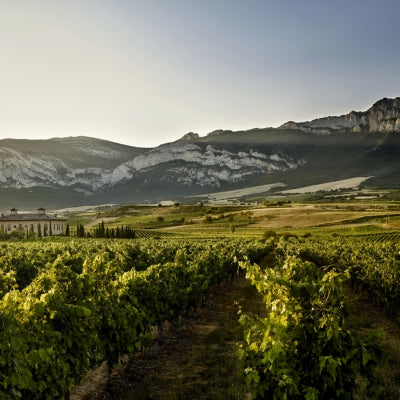 A closer look at the phenomenal Rioja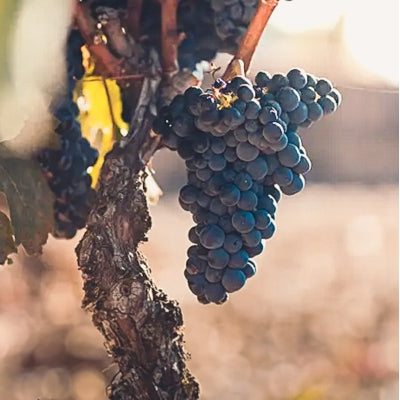 Spain's signature red grape