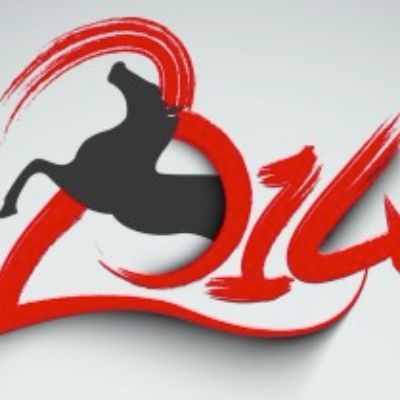 The Year of the Horse Brings a Rise in Red
The Chinese have a popular saying that "a good horse never turns its head to eat the grass behind."  So perhaps it's befitting that on January 31st, 2014, millions of people across the globe will ring in Chinese New Year's Year of the Horse, lending them the opportunity to shake off the tired remnants of 2013's Year of the Snake and make a fresh start inspired by the horse's blend of confidence, grace and a touch of adventure.
One of Chinese culture's two major holidays, Chinese New Year, also known as the Spring Festival, is celebrated through a variety of traditions and activities, many involving the enjoyment of fine food.  Courses laden with enticing edibles rooted in history and signifying specific wishes for health, happiness and prosperity in the upcoming year are shared among family and friends to commemorate these highly respected bonds.  And, with the color red symbolizing the wealth, power, and greatest of good luck among Chinese populations, celebratory meals and delicacies will more often than not be accompanied by fine red wines.  While those of more modest means can explore the market's affordable varietals, Chinese New Year allows the serious wine consumer – and investor – a convenient excuse to indulge his or her penchant for superior vintages of their most favored reds.
Due to the elevated position the color red holds in Chinese culture, it comes as no surprise that China has recently become the world's largest consumer of red wine, ousting longstanding France in the process.  According to a new survey conducted by Vinexpo, 2013 brought a 136% rise in red wine consumption in China since 2008.  Chinese consumers enjoyed over 155 million cases of red, forging ahead of both France's 150 million cases and the 141 million cases uncorked by Italy, formerly the second largest consumer.  With a drop in consumption among French and Italian aficionados, this rise in the Asian market is good news to wine producers, particularly those in France.  France's domestic sales are expected to decline by nearly 18% by 2017, so the surge in exports to China is a most welcomed one.
Currently the world's fifth largest overall wine-consuming country, China is poised to become number one by the year 2016.  Additionally, according to the 2013 Shanghai Free Trade Zone and Wine Investment and Transaction Summit, the city of Shanghai is rapidly evolving into the world's next greatest international wine hub and one of the most influential wine investment markets.  In short, China's growing consumption – the world's fastest, in fact – is propelling its position as a major force in the wine community in terms of both taste and investment, and is forecasted to drive the market over the next five years if not longer.
China's luxury oenophiles initially fell in love with France's renowned Bordeaux wines, with first growth Lafite Rothchild being the top jewel in the crown.  Moreover, reaching beyond mere consumption, 2013 showed a steady increase in Chinese domain acquisitions in the region, with a rate of approximately one chateau a month.  Although most of these domains have been on a smaller scale, the pattern wields considerable impact on the global market as a whole. It's likely to be only a matter of time before Chinese prestige investors seek out and conquer the more widely known chateaus and establish a market stronghold as they become more comfortable in their skin.
While European products, especially those of French and even Tuscan origins, are still favored, Chinese consumers have recently shifted their interest towards the United States, with California wines – notably cabernet sauvignons – gaining momentum not only for their unique and inspired quality but for the Hollywood-style glamour associated with the state.  The Chinese have a well-known affinity for razzle-dazzle, and California, with its history of social, cultural and media influence on the global landscape, easily satisfies this predilection.  And once again, the interest doesn't stop at the bottle; on the contrary, much like the aforementioned French acquisitions, China's uber-wealthy are being seduced by opportunities to invest in stateside vineyards, particularly in California's Napa Valley.  Chinese demand has driven prices for California's cult classics significantly, and at a fairly rapid pace.  2012 alone showed a 20% leap in the state's exports, a jump directly attributable to the Chinese rush which has, in turn, sparked new interest in the Golden State's products among competitive international wine investors.
So what's in store for the Year of the Horse?  Obviously, red will continue to reign supreme among Chinese consumers.  Moreover, it's expected that China will continue to lead the way in somewhat impulsive but always interesting wine consumption trends.  And, like their beloved and beautiful equine mascot of 2014, they will do it with a flourish and in a style all their own.  Just as the horse is regarded as one of the most romantic stars in the Chinese zodiac, so China's romance with fine wine will be a dynamic and captivating mainstay.
---
Also in News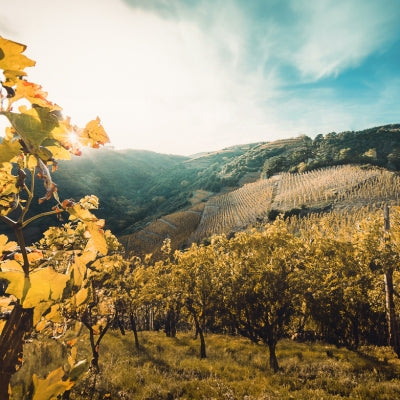 A closer look at one of the Rhône's smallest appellations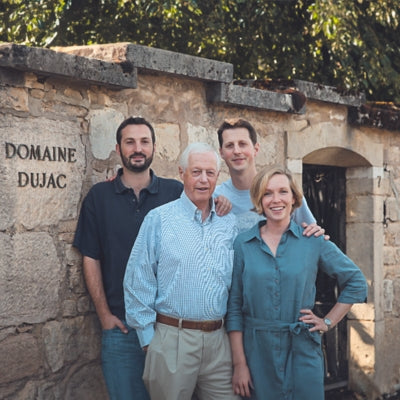 One of Burgundy's most renowned jewels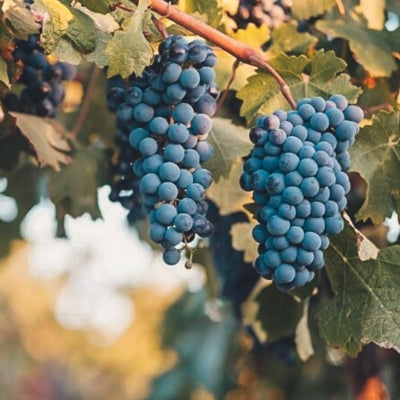 From the Rhône to the rest of the world