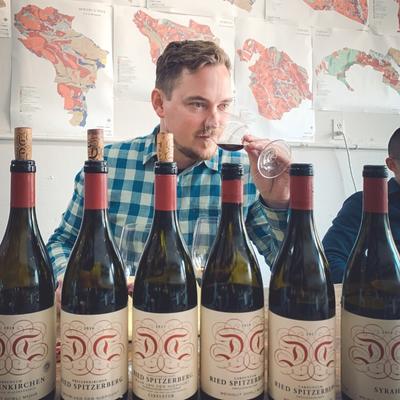 The Unique Wines of Dorli Muhr
Dorli Muhr was an unknown quantity to me until very recently. I had heard great things about these wines coming out of Austria's Carnuntum region, but had little reference by which to understand them. Recently, a group of Seattle sommeliers convened to taste through a lineup of Dorli Muhr wines after our tasting group, and we were all pleasantly surprised by the diversity and quality on display here. You'll see notes from me, Jackson, a former fine-dining sommelier-turned internet retailer. Other names you'll see mentioned are: Hailey and Alena, who are sommeliers that also work as wine reps. Torrey, Jonathan and Devin are working sommeliers with lots of retail and restaurant experience.
What is Dorli Muhr? Well first off, and most importantly, it's a person's name. Dorli Muhr is a woman from Austria who has now been producing wines under her name for more than a decade. The Dorli Muhr winery started as Muhr Van-der-Niepoort in partnership with Dorli's then-husband Dirk Niepoort (of Portuguese wine fame) but has since transitioned into a winery owned and run solely by Ms. Muhr.
I think that most importantly, Muhr's wines are farmed biodynamically, courting balance in the vineyard and seeking to express the grape and the terroir fully. They are also fermented with indigenous yeasts, rather than depending on chemical manipulation. This has been a hallmark of the winery's methodology from the start, and the quality is clear in the glass. These wines are crystalline and balanced, showing deftness even when the fruit profile is richer. None of these wines have new oak, which is a stylistic choice, but one that allows the Blaufränkisch grape to blossom without extraneous notes of spice or vanilla. What you taste here is an honest expression of the raw material, unvarnished and bare. And it's there that the magic happens.
Our tasting notes follow, with the wine listed first and the taster's notes after it. We hope you can find something compelling here. I certainly was impressed with the quality of these wines across the board–it makes sense how hard they've become to find, as discerning drinkers have begun to discover them.
This is a two-parcel wine sourced from Ried Roterd & Ried Spitzer, vineyards on the Spitzerberg hill. It's fermented with a small quantity of stems after a rigorous sorting process, and spends 20 months aging in large neutral wooden casks.
Jackson: notes of smoky, grippy black and red fruit
Hailey: sagey herbal notes. Bacon fat and white pepper. Macerated fruit.
Torrey: this has notes of lardo and brambly fruit. It's really pretty.
Dorli Muhr's flagship wine, coming from 50+ old vines on the hill of Spitzerberg in Carnuntum. It's a wonderful site with calcareous limestone soils, producing wines of intense concentration and structure. There's a powerful acidity at work here, and these wines are certainly capable of cellaring, if you can wait any appreciable amount of time to drink them. If you didn't, we wouldn't blame you, because…wow. We tasted the following wines:
2015 Ried Spitzerberg Blaufränkisch
2015 was a solid year for Austria and Carnuntum, producing silky wines with ripe fruit and moderate acidity. You can feel the lithe texture in this vintage, but the wines also don't lack for fruit and plumpness.
Jackson: Red apple skin, cherry pie, and a cool, minty herbal edge
Hailey: Floral notes, lavender. Rooibos tea, with red cranberry and pomegranate
Torrey: This wine has a Barolo-like woodsiness, it's not as opulent but has real elegance
2016 Ried Spitzerberg Blaufränkisch
2016 brought balance after a riper and more intense 2015. This is a wine with more tart fruit and toasted spicy notes, that drinks in a balanced and elegant way.
Jackson: Raspberry coulis, fresh mint leaves, a really pretty example of this wine
Alena: Fresh cranberry sauce - a pretty tart red fruit note
Hailey: Chalky texture. Syrah-like, with earthy notes of iron, red currant and pepper
Torrey: A wonderful note of cooked red currant syrup
2017 Ried Spitzerberg Blaufränkisch
2017 was a hot vintage, but wow did we love this wine. It was the most showy of the bunch, but nothing felt disjointed or overripe here, which matches with the notes that Muhr published: "refined freshness, fruit-forward flavors & flawless elegance." We couldn't agree more. This one was special.
Jackson: red apple skin, fresh cranberries, Bing cherries
Hailey: Saltiness, and a soft chalky character to the tannins. Juniper, aloe vera and fresh mint
Torrey: A wine of deeper, darker character, with smoky tomato and baked fruit
2018 Ried Spitzerberg Blaufränkisch
the Muhr winery called this wine "complex and dense," but also "refreshing, cheerful and light-footed," and we're in agreement with them. There's such balance and freshness here, which never dips into light or weak territory. 2018 was an extreme vintage with heat spikes followed by late rain, but a good vineyard can weather such issues and produce a wine with real elegance, which is certainly the case here.
Jackson: This is a chalky wine with a high-octane weight to it, balanced out by fine-grained tannins. Very well-made
Hailey: This wine has interesting texture – fine tannins. Soft chalkiness
Devin: a wonderful balance of fruit and light vegetal notes
Torrey: this has wild and rustic tannins, which keep the wine very interesting
This Blaufränkisch comes from the Ried Spitzerberg vineyard, but is a selection of younger vines that is made in an approachable, easy-drinking style. Fermented with wild yeasts and aged in neutral oak.
Jackson: Brisk and delightful. This would be a perfect pizza wine
Hailey: This wine has interesting texture – fine tannins. Soft chalkiness
Devin: a wonderful balance of fruit and light vegetal notes
Torrey: tobacco, and vegetal stemmy notes
---
Across the board, each of these wines made its impression on our little group, showing us that Austria is making just as good of red wines as white. After all, we love our Grüner Veltliner and Welschriesling, but tasting Blaufränkisch of this world-class level of quality was a pretty incredible endeavor, and a welcome addition to our repertoires. It's clear that Dorli Muhr gets it, as in, understands what it takes to make a wine that can show up on the world stage. It's not about just making something bigger or more powerful, or with more points. It's about leaning into the tangible things that make a wine special and unique: Terroir, grape, personality, and history. That's what makes Dorli Muhr worthy of attention. We hope that you too can try these wines and see for yourself why there's something special happening in Carnuntum.
Cheers!
- Jackson
View more of Jackson's hand-picked wine selections here:
---
---
Also in News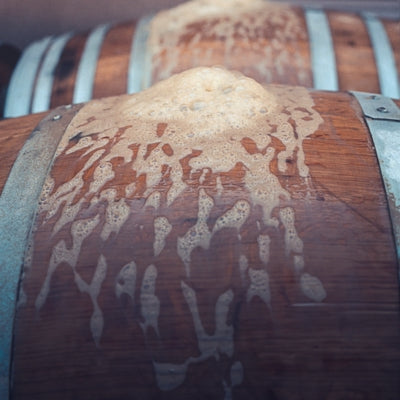 The important considerations of yeasts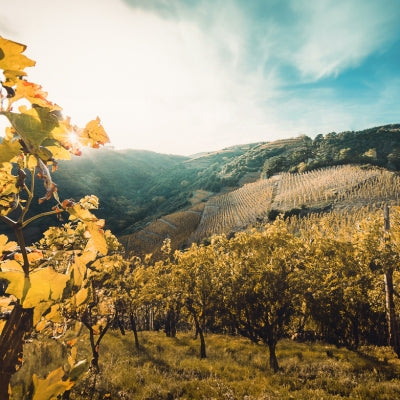 A closer look at one of the Rhône's smallest appellations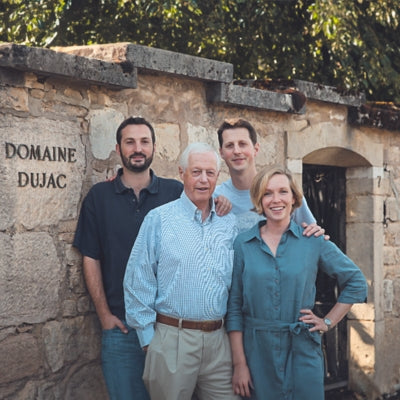 One of Burgundy's most renowned jewels