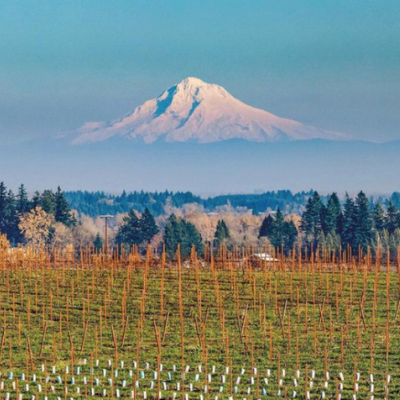 Pinot Noir From Around the World
For July's Sommelier picks, we're going to look through the lens of a single grape variety: Pinot Noir. This grape is often considered to be one of the most ageworthy, special and most delicate of varietals. What makes Pinot interesting is that it doesn't grow reliably in every region. Unlike Cabernet, which will grow almost anywhere given enough sunshine and heat, Pinot Noir prefers more marginal climates and less intense warmth. You'll see it grown in many places along coastlines or rivers, where high and low temperatures are evened out by these moderating influences. The California and Oregon coastlines, as well as Australia, Argentina, New Zealand and Chile, all grow wonderful examples of Pinot Noir. But above all, Pinot Noir's spiritual and tangible home is in Burgundy, France: where the most famous producers follow in the footsteps of Cistercian monks who originally planted the vineyards and delineated the best sites. Enjoy this exploration of Pinot Noir. Here's a few of my favorites from across the globe.
New Zealand's first star in the Pinot Noir category was the South Island region of Central Otago, but that shouldn't take anything away from the elegance and class of the North Island's Pinots. Martinborough in particular is making some absolutely outstanding wines. Ata Rangi has been around since 1980, when Clive Paton and Phyll Patie created this special property after planting an old sheep paddock with vines. They farm organically and for a long time have produced outstanding Pinots with balanced fruit and herbal aromatics. Winemaker Helen Masters curates the best and oldest vineyard plots on the estate to form their Ata Rangi Pinot Noir. They are made to age gracefully and this 2009 is in a sweet spot.

It's hard to think of blockbuster California Pinot Noir without conjuring up one of its rarest talismans – Marcassin. Founded by Helen Turley in the early 1990s, they've never topped more than 100 barrels or so per year. Their focus is on intensity and weight and the final product is certainly unmistakably coastal California Pinot Noir. It's opulent, polished and concentrated. The wines can age well and will continue to grow in value - with a waiting list rumored to be 5,000 members long. They're certainly in demand. 2012 was a classically ripe vintage for the Sonoma Coast and it's beginning to enter its ideal drinking window, which it should stay in for the next several years at least.
Just like the unexpectedly special Pinot Noir made across the Andes mountains in Chile, there are some wonders to be discovered in Argentina's far south. Chacra was founded by Italian Piero Incisa della Rocchetta, grandson of Mario Incisa della Rocchetta, who founded Sassicaia in Tuscany. The Mainque estate was found to have Pinot Noir vines planted in 1932, all of which began to be rehabilitated after the founding of Bodegas Chacra in 2003. This 2015 is a stellar wine and you'd be hard pressed to call this "New World" if you tasted it blind. There's no neon-glowing fruit here, no hugely-elevated alcohol. This is the product of biodynamic viticulture being carried out in a cool, balanced climate by conscientious winemakers – ones who are counseled by Jean-Marc Roulot himself.
Chile isn't often a place you think of when you consider this grape. Even though Bordeaux varieties have been the traditional mainstay from this long, coastal southern hemisphere country, Chile spans a large area with lots of microclimates and different vineyard sites. Aconcagua's famous red blends come from the warm valleys further inland, while wines like this Pinot Noir take advantage of the cool influence of the Costa vineyard zone, near the Pacific Ocean. This expression has racked up awards left and right, with a recent vintage landing on James Suckling's World Top 10. This wine sees 20% whole clusters in the fermentation tank and is aged in French oak, about one-third new. It's a silky and aromatic style of Pinot Noir with a characteristic brilliant red fruit quality, owing to Chile's intense sunshine.
My personal favorite region for Pinot Noir is the Willamette Valley, Oregon. I only live a couple hours away, which certainly helps. Tom Savre, a French winemaker trained at Domaine de la Romanée-Conti and Domaine Dujac, is at the helm at this lovely estate in Oregon's Eola-Amity hills region of the valley. These are surprisingly powerful wines that sing with energy and complexity, but display all the elegance that Eola-Amity wines are known for. Mimi's Mind is named after Mimi Casteel, a talented oenologist and vineyard planter who's behind a lot of the great sites in the southern Willamette Valley, like this one at Bethel Heights. This is their flagship wine from the 2017 vintage, which brings a combination of length, concentration and elegance.
Australia never gets enough credit for Pinot Noir, especially from the cool climate regions of southern Victoria, like Mornington Peninsula, Yarra Valley and the Macedon Ranges. Even lesser known are the jaw-droppingly elegant wines of Tasmania, the large island south of the main continent. Tasmania has an extremely cool climate and has shown itself as a world-class producer of sparkling wines as well as still Pinot Noir and Chardonnay. Even Moët uses Tasmanian grapes for its Chandon Australia bottlings – it's critical to find that acidity and tension. But to the matter at hand, still Pinot Noir, we bring you Tolpuddle Vineyard, one of the great makers of the grape in Tasmania. In fact, this is a project started by Shaw + Smith, who have long been making wonderful wines on the Australian mainland. The 2018 vintage of Tolpuddle Pinot Noir received 97 points from the discerning palates at Decanter and is just coming into a perfect drinking window now.
You were probably worried I wasn't going to visit the most important place for Pinot Noir: Burgundy... the horror. No, of course I can't miss out on a great recent vintage from a producer I know and love. David Duband, who farms some amazing sites up and down the Côtes de Nuits, produces a very forward-yet-balanced style. His wines often get a small modicum of new oak and around 40% stems and they're never overripe or too sleek. Most importantly, these are red Burgundies with soul. David's style highlights the vineyard above all. I have been loving the 2019s I've tasted and Duband does wonderfully in ripe vintages like '19 or '15. These will disappear quickly.
---
This has been a true world tour of Pinot Noir from some of the best places to grow it. There's a few glaring omissions, such as Germany and certain parts of South Africa, but you'll find something wonderful for every palate here. The key thing to remember is that while old, storied places often make wonderful examples of classic wines, all it takes is a little investment and imagination from passionate winemakers to create a whole new and exciting category, which is the case with much of this southern hemisphere Pinot Noir. 50 years ago, Argentine Pinot Noir didn't exist in most people's minds, but these wines' successes is a testament to creativity and passion. Cheers to your enjoyment of these wines and may they introduce you to something completely unexpected!
Sincerely
- Jackson
View more of our sommelier's hand-picked selections here:
---
---
Also in News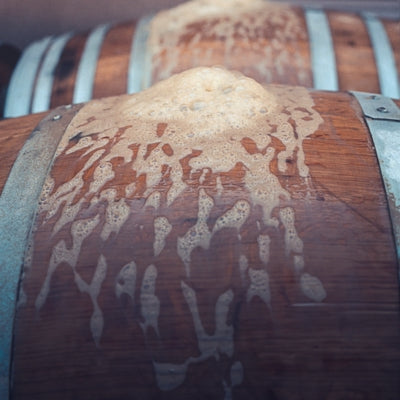 The important considerations of yeasts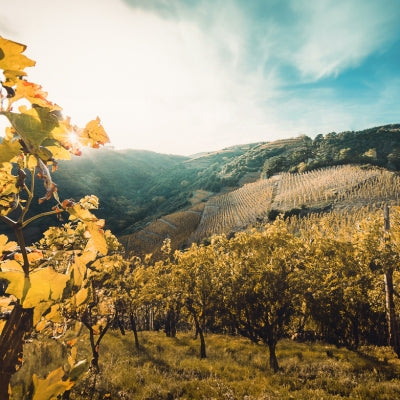 A closer look at one of the Rhône's smallest appellations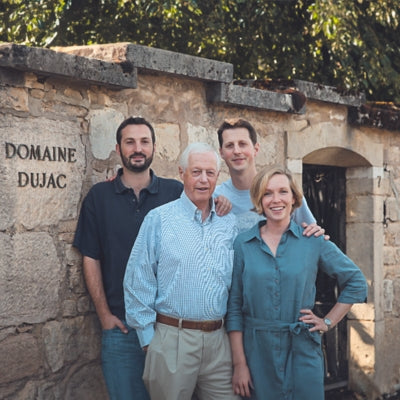 One of Burgundy's most renowned jewels