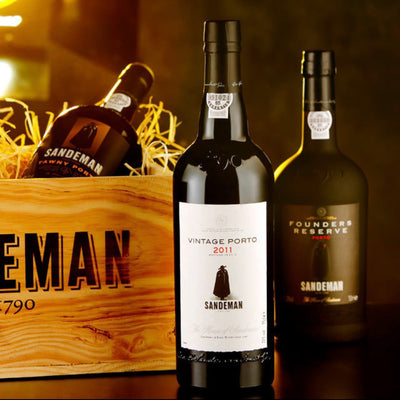 Port Part One: The Land and History
Port is an indulgence that has been popular for centuries, with vintage Ports being some of the most ageworthy wines around. How much do you know about it though? For the next few weeks we will be breaking down all the essential Port knowledge you need to appreciate this fine wine!
Port is a wine region in the north of Portugal, just inland of the Vinho Verde, along the Douro River Valley. The climate is mostly continental, meaning there are pretty big differences between seasonal temperatures. It can be separated, from west to east, into the Baixo Corgo, Cima Corgo and Douro Superior. These names don't respect superiority—in fact the grapes for the most lauded and heavy hitting of Ports usually come from the Cima Corgo.
But how did Port even become what it is today? For the answer to that we look to both Portugal and England. Trade wars in the 16th century between the English the French forced the thirsty British to satisfy their palates with more than just their beloved "Claret" from Bordeaux. The trip from Portugal took longer though, and they took to adding brandy to the Portuguese wine to keep it from spoiling in the voyage.
 Still, what they were transporting was dry wine. The sweet wine we know today came when it was discovered that adding spirits before the wine finished fermenting resulted in an even more delicious wine. Today, process has been perfected to create the luscious wines we know as Port in a variety of styles from ready-to-drink Tawny and Ruby to the ageworthy Vintage Ports that evolve for decades. In 2003 the Instituto dos Vinhos do Porto e do Douro (IVDP) was created to oversee production.
Ports are typically a blend of grapes. The most most important red ones are Touriga Nacional, Touriga France, Tinta Roriz (also known as Tempranillo, a chief part of Rioja wines), Tinta Barroca and Tinta Cao. While the two Touriga grapes are thought to be the most important in terms of high quality and age-worthy wine, all the others offer elements that can sometimes be missing: Tinta Cao lends acid, Tinta Barroca adds earthy notes, and Tinta Roriz has body and color. For the less-often seen white Port Malvasia Fina can be full and honeyed and Moscatel Galago Branco is floral.
 Because fermentation is stopped early and the wine drained off its skins early, it is important to extract all the color of the skin rapidly as fermentation commences. It is this need that brings us the image of merry grape stompers, for feet were found to provide just the right amount of pressure to crush grapes without bursting the seeds inside of them that would make the wine bitter if crushed. While foot treading still takes place, these days there are a variety of mechanized methods to achieve a similar effect.
Once fermentation has reached 5-7% alcohol by volume, the "aguardente", a spirit of 77% alcohol, is added to make the Port reach 19-22% abv. The wine will spend its first winter in the Douro, before being shipped to the lodges in Vila Nova de Gaia. This originally was important because the Atlantic helps maintain a more moderate temperature. Keeping it inland would lead to overheating. Now that temperature control is possible some producers will age their wine inland.
That's a lot for today! Next week we will explore the differences in styles of Port and ways to serve them!
Photo @zahilvinhos
---
Also in News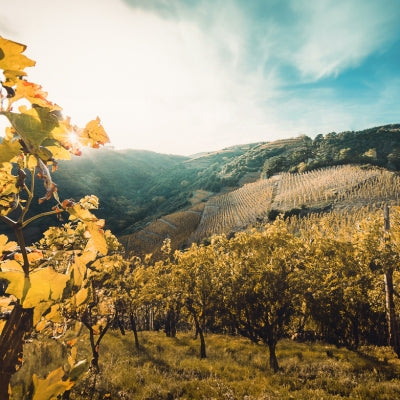 A closer look at one of the Rhône's smallest appellations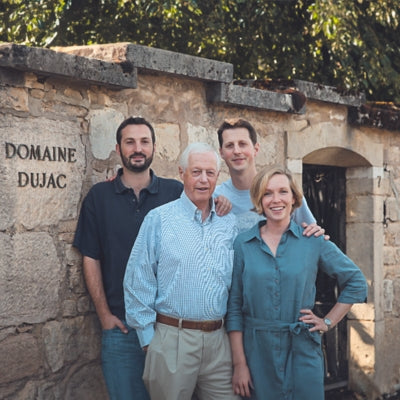 One of Burgundy's most renowned jewels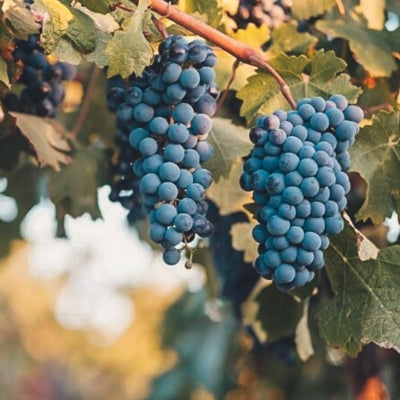 From the Rhône to the rest of the world