James Bond's Champagne Moments
Is there any other word that encapsulates celebration, indulgence and fun as much as "Champagne" does? Ahead of No Time to Die premiering this fall, we've discovered all of James Bond's Champagne moments. After all, if you've just saved the world, then only a bottle - or magnum - of the finest bubbles will suffice. Dom Pérignon dominates the first decade of Bond films, with 007 expressing strong opinions on his preferred vintages. And for that Champagne bottle that fits in Bond's Aston Martin's glove compartment? Well, you'll just have to scroll down to find out.
Moët & Chandon, Dom Pérignon
1962 Dr. No
Bond, portrayed by Sean Connery, responds to Dr. No's '95 Dom Pérignon proclaiming to prefer the '53.

1964 Goldfinger
Connery revisits both his role as 007 and the love for a nice cold 1953 Dom Pérignon, telling Jill Masterson that to drink it above 38 degrees Fahrenheit is a huge no-no, likening it to "listening to the Beatles without earmuffs!"

1965 Thunderball
Connery is back and, after winning a baccarat game, Bond orders the 1955 Dom Pérignon along with Beluga Caviar. A pairing for a winner indeed.

1967 You Only Live Twice
Bond accepts the 1959 Dom Pérignon but only "if you insist".

1969 On Her Majesty's Secret Service
Another key one of James Bond's Champagne moments is when George Lazenby, as 007, orders a 1967 Dom Pérignon for him and Rosie Carver at the Casino. Later, Tracy uses two bottles as weapons.
1974 Man With the Golden Gun                                                                       Dom Pérignon makes two appearances! First as a bottle enjoyed at the Peninsula hotel. Later, Bond asserts a preference for the 1962 vintage over 1964.
1977 The Spy Who Loved Me
The love interest in question is a KGB agent Bond cannot help but save. In the course of doing so, smashes a bottle of Dom Pérignon on his foe Jaws' head. Later he mentions that "Any man who drinks Dom Pérignon 1952 can't be all bad". 
Bollinger R.D.
1979 Moonraker
This marks Bond's transition into being a
Bollinger
aficionado. Purportedly, producer Albert "Cubby" Broccoli was charmed by a cup of tea made by Madame Lily Bollinger, and subsequently decided that Bollinger would be the official wine of the film. The first time Bollinger appears in one of James Bond's Champagne moments is when it's seen as a bottle in a Bollinger labeled cooler in a crashing airplane. The next bottle, thankfully has a better fate. Upon spying it in Holly Goodhead's bedroom, Bond replies: "Bollinger! If it's '69 you were expecting me!". The final sighting is a magnum of
Bollinger RD
sipped by Jaws and Dolly in an exploding space station.
At this point the Bollinger becomes so ubiquitous in the films it is perhaps just better to recount what bottles to spot in which films.
1985 A View to Kill
Bollinger 1975
1987 The Living Daylights
Bollinger R.D.
1989 License to Kill
Bollinger R.D., plus numerous others spotted throughout the film
Bollinger La Grande Année
1995 Goldeneye
This appearance is particularly notable as Bond has a bottle of 1988 Bollinger Grand Année chilling in his Aston Martin. Did you know that due to its smaller bottle shape, La Grande Année is the only Bollinger that will fit in its glove compartment?

1997 Tomorrow Never Dies
Bollinger La Grande Année 1989

1999 The World is Not Enough
Bollinger La Grande Année 1990

2002 Die Another Day
Bollinger La Grande Année 1995, Bollinger 1961

2006 Casino Royale
This marks Daniel Craig's debut as 007, on a mission to bankrupt a terrorist financier in a poker game. Keep your eyes open for a bottle of Bollinger La Grande Année 1990.

2008 Quantum of Solace
Bottles of an undecipherable vintage appear everywhere from Bond's hotel room to a fundraiser.
2012 Skyfall
Bollinger R.D. 1997

2015 SPECTRE
Bollinger R.D. 2002

And for the upcoming film… It appears Bollinger has confirmed it will appear once again for the next James Bond Champagne moment. You can already spot some Bollinger boxes in the trailer for the film in Bond's garage! And for those who collect Bond commemorative bottles, you can buy Bollinger's La Grande Année James Bond 007 here.
Read more in our James Bond series:
---
Also in News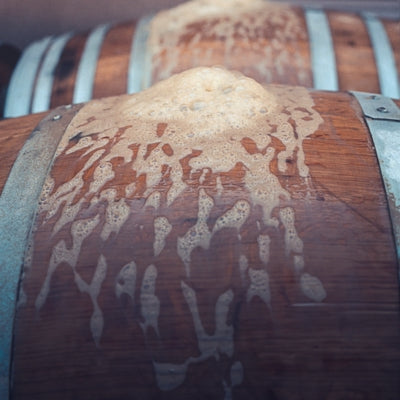 The important considerations of yeasts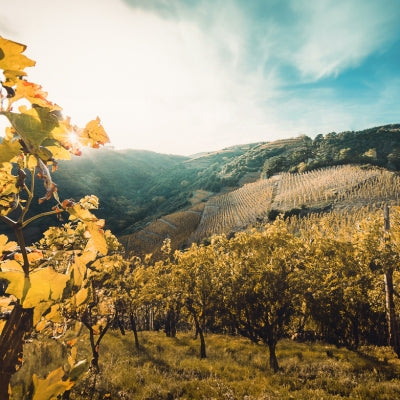 A closer look at one of the Rhône's smallest appellations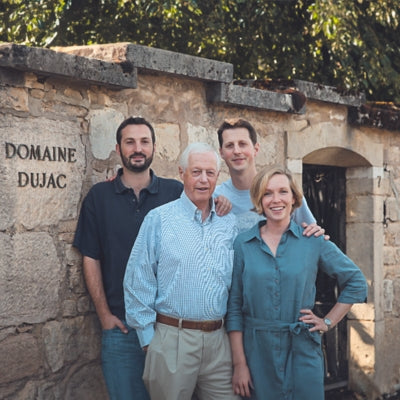 One of Burgundy's most renowned jewels