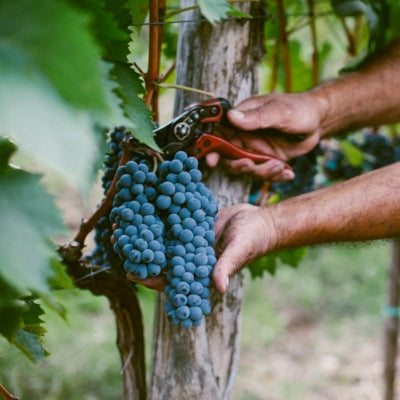 How winemakers measure grape ripeness
In the second part of our harvest series, our wine specialist, Maurizio Broggi, discusses the various methods winemakers use to assess grape composition.
The first step in deciding when to harvest is assessing the grape composition, or fruit chemical makeup; the combination of sugar, acids, and phenolics in the grapes. Winemakers rely on a variety of methods to measure these parameters, among which the most important are chemical analysis, taste, and physical characteristics of the grape clusters and vines.
Sugars are measured using specific scales such as Brix, Baumé, or Oechsle. These scales provide an indication of the concentration of dissolved solids in grape juice. And because sugars account for about 90% of all the dissolved solids in grape juice, these scales provide a reliable indication of sugar concentration in the grapes. Depending on the style, wine grapes are harvested at sugar levels that range from 18-29 °Brix which corresponds to about 10-16% abv. Grapes for sparkling wines are typically picked early at about 18-21 °Brix (~10-11.5% abv), table wines at 22-27 °Brix (~12-15% abv), and sweet wines above 28-29 °Brix (~15.5-16+% abv). Within these three main segments, the required sugar level will be guided by wine style, qualitative goal, and winemaker preference. Sugars can be measured by laboratory analysis, however growers and winemakers typically first measure sugar concentration directly in the vineyard with a simple instrument called a refractometer. Refractometers are small, portable devices that allow to rapidly estimate sugar concentration by measuring the refractive index of grape juice.
Ideally, winemakers seek to harvest the fruit with sufficient acidity to produce a balanced wine. While wines with too little acidity may taste flat, soapy, or flabby, too high a level of acidity may result in sour and tart wines. Acidity in grapes is measured by considering two parameters, total acidity (TA) and pH. TA (sometimes known as titratable acidity) provides a measure of all the acids present in grapes, mostly tartaric and, to a lesser extent, malic. The higher the acidity in the grapes, the higher the TA. pH is a scale that gives an indication of acidity and works in the opposite direction, the higher the acidity, the lower the pH. TA and pH provide an essential indication of maturity for the winemaker because, during ripening, TA decreases and pH increases. Depending on the grape variety, climate, and harvest time, TA in wine ranges from about 5-9 g/l (expressed as tartaric acid), while pH may range from 2.8-3.9. White grapes typically have higher levels of TA and lower pH than black grapes. A highly acidic Clare Valley Riesling, for example, might have a pH of 2.9, whereas a soft, warm climate red wine such as an Australian Shiraz might have a pH of 3.6.
Although many winemakers depend on chemical analysis to assess sugar concentration, acidity, and physiological ripeness, they also rely on the most traditional method to assess maturity – tasting the grapes. Tasting berries straight from the vine helps winemakers evaluate the flavor development and the texture of the tannins, and it is therefore a crucial method to assess the physiological ripeness. Interestingly, flavors follow a consistent pattern that depends on the specific grape variety and the vineyard site. Broadly speaking, white grapes begin with green and herbaceous notes that evolve gradually. As ripening continues notes of citrus and then orchard fruit (apple, pear) appear, before showing other varietal-dependent characteristics such as stone fruit (peach, apricot). For example, very ripe Chardonnay often shows tropical fruit flavors.
Black grapes start out with herbaceous and unripe fruit which develop into notes of red and then black fruit. When these grapes become overripe, flavors evolve into more jammy, baked and dried fruit notes, particularly in grape varieties such as Zinfandel and Grenache. Experienced winemakers know what flavor 'stage' is best for their wines, and as such can adjust the picking decision based on the flavors they are looking for. Sometimes, winemakers may wait for flavors to disappear. Cabernet Sauvignon is an obvious example, many winemakers leave fruit hanging on the vines till most or all the herbaceous and bell pepper notes have disappeared.
Besides grape composition, there are also physical observations of grapes and vines that can be extremely useful to determine the status of maturity and condition of the fruit. The berry's firmness may provide an indication of the ripening stage. Ripe grapes become softer and may be prone to dehydration. Syrah is a grape variety that is notably prone to dehydration when ripe, thus showing wrinkling of the berry skin. The pulp of ripe grapes tends to separate easily from the skins and the skins become chewier. Unripe grapes have green seeds that turn brown when grapes are ripe. In certain grape varieties, such as Mourvedre, and depending on the vintage, the stems of ripe grapes lignify, turning from green to brown and becoming brittle and dry.
Traditional and small producers may decide when to pick by simply using a refractometer to measure the sugar concentration and by tasting the grapes. Today, however, winemakers rely on analytical data on the chemical composition of the grapes through laboratory analysis. Sampling is the process of collecting a sample of grapes that are representative of the whole crop. Sampling is not an exact science and requires a deep understanding of the grape variety grown and the vineyard site. Because a vineyard may not be uniform, grapes may ripen differently depending on the specific location of the vines in the vineyard. For this reason, often vineyards are divided into uniform blocks or smaller parcels and each one is sampled individually. Many winemakers adopt precise sampling protocols aimed at minimizing bias. Whatever method is applied, sampling is inherently imprecise and requires extensive experience to provide a statistically significant evaluation of crop maturity.
To be continued – in the third part of these series Maurizio Broggi looks at environmental and practical constraints that might impact the timing of the harvest.
Want to read more? Take a look at some of our other blogs:
---
Also in News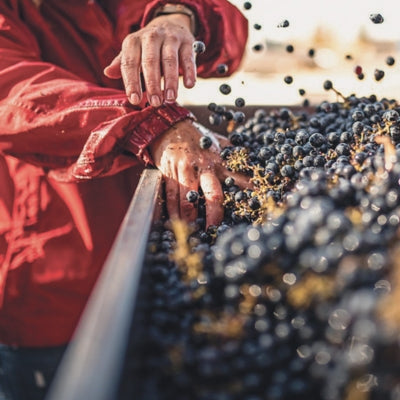 From vineyard to winery – the next crucial steps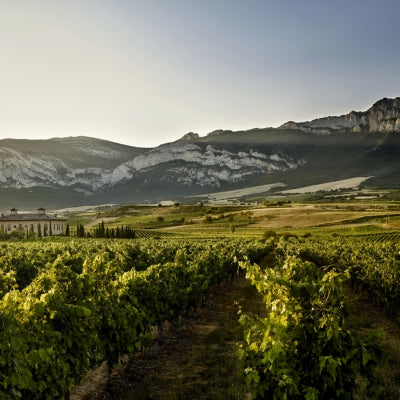 A closer look at the phenomenal Rioja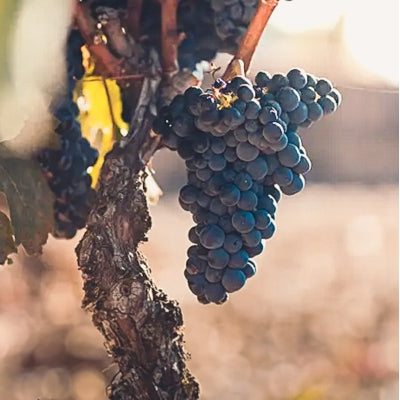 Spain's signature red grape