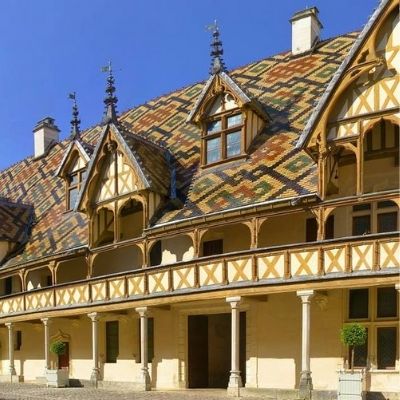 Hospices de Beaune: The World's most Famous Charity Wine Auction
The Hospices de Beaune has taken place on the third weekend in November every year since 1859. It is the world's most famous charity wine auction and it happens in the beating heart of Burgundy's Côte d'Or: the town of Beaune. The annual event has been organized by Christie's auction house since 2005 and is undeniably the highlight of any Burgundy lover's calendar. It is bouncing back to life this year with a physical auction - 2020 was virtual due to the pandemic - and there's a new auction house in charge: Sotheby's.
The Hôtel Dieu (God's House) is a charitable hospital and was constructed in 1443 by the Chancellor of the Duchy of Burgundy Nicolas Rolin. It was created as a place of refuge and recovery for sick Burgundians. The auction exists to raise money to support the Hospices' charitable efforts. However, it is no longer a working hospital today, nor are wines made on site since a new winery was built in 1994. If you weren't aware of the auction, then you might recognize the Hospices de Beaune by its eye-catching roof tiles which glimmer in the Côte d'Or sun and are visible from the surrounding villages' vineyards.
So, why all the excitement? The Hospices de Beaune isn't just about the auction. The 'Trois Glorieuses' or the Three Glorious Days refers to the three-day festival that takes place in the city of Beaune and includes concerts, parades, tastings, performances and (for the more athletic amongst us) even a half-marathon! It also features a jam-packed social schedule: on the Saturday night, the Confrérie des Chevaliers du Tastevin - Burgundy's most exclusive brotherhood - hosts an invitation-only banquet in the historic Château du Clos Vougeot. The auction is held on Sunday afternoon. La Paulée de Meursault happens on Monday lunchtime and serves as the wine loving grande finale of the vinous weekend. Guests and winemakers bring their own wine to drink and share with one another, leading La Paulée to quite rightly be known as the world's largest BYO celebration.
La Paulée is an event that deserves to be mentioned in its own right as it is the traditional Burgundian party that marks the end of the vendanges (harvest) of that year. It involves delicious regional gastronomy, plenty of wine and a lot of drunken singing… La Paulée is such a joyous (and vinous) celebration that offshoots have been established by Burgundy-loving communities in New York, San Francisco and Aspen, Colorado.
Let's talk about the reason why everyone heads to Beaune on that third weekend in November… the auction itself. 50 different cuvées are auctioned off each year - 33 reds and 17 whites, and they are either a blend of several plots or a single terroir. Wines are sold en primeur (as futures), are from the current year's harvest and have yet to be aged. After purchase, the wines are aged for 12-18 months before bottling.
As a charitable organization, the Hospices de Beaune owns over 60 hectares (150 acres) of which 85% are classified as Premier and Grand Cru, many of which have been donated over the years by patients thanking the Hospices for their medical care and assistance. 50 hectares are planted with Pinot Noir and cover a lot of the Côte de Beaune as well as Echezeaux, Mazis-Chambertin and Clos de la Roche in the Côte de Nuits. The remaining ten hectares are planted with Chardonnay and are shared across Chablis, the Côte Mâconnais and finally great Côte de Beaune appellations such as Meursault and Puligny-Montrachet.
One lot in particular draws the attention of all auction-goers: the charity barrel or 'President's Barrel' (Pièce du Président). It is undoubtedly the centerpiece of Sunday's event. It isn't listed in the Hospices de Beaune catalogue along with all the other wines available and is instead sold à la bougie (by candle). This means that the end of the auction for this lot is timed to the burning out of a candle flame. No one knows exactly when the auction will end so you can't hold back and make a last-second bid. This eagerly anticipated lot is usually a specific Grand Cru site wine donated to the Hospices and sold to raise funds for one or more charities. Another attraction of this noteworthy tradition is that famous personalities (musicians, actors, writers) take up the gavel and become the auctioneer. The current record price for the President's barrel was set in 2015 when an anonymous buyer paid €480,000 for a barrel of Corton Renardes Grand Cru.

Perhaps you've been to the Hospices de Beaune auction already or maybe it's on your bucket list? Either way, we hope we've inspired you to open up a great bottle of Burgundy tonight and dream of walking the magical streets of Beaune.
Here's a selection of wines from the auction that we think you might enjoy. Why not try the Mazis Chambertin Grand Cru Cuvée Madeleine Collignon by Domaine Fourrier, or the Cuvée Nicolas Rolin by Bouchard Père et Fils. Or perhaps the Pommard Epenots Cuvée Dom Goblet vinified by Lucien le Moine.
Read more about Burgundy here:
---
Also in News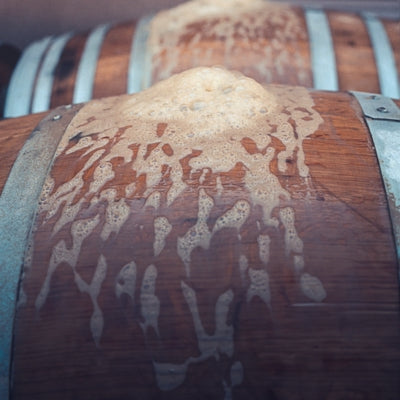 The important considerations of yeasts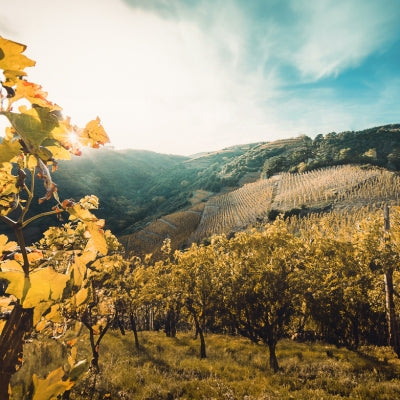 A closer look at one of the Rhône's smallest appellations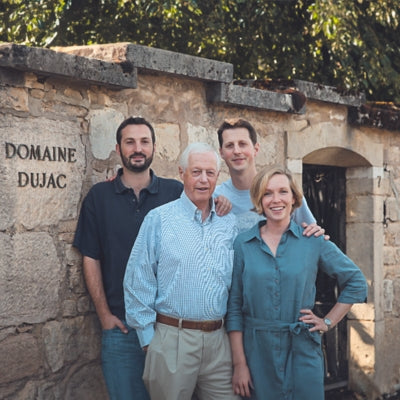 One of Burgundy's most renowned jewels