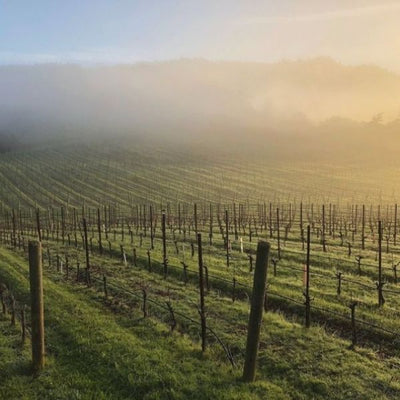 Grape School: Pinot Noir from Santa Rita Hills & the New World
We now know a lot about Pinot Noir—how it grows, how it tastes, and how its persnickety ways in the vineyard earned it its reputation as "the heartbreaker". Last time we spoke of the many guises of Pinot in the Old World, so now it's time to look at some of the places it has made its way to more recently. 
If you want to ease your way into New World-style Pinot Noir, look no further than the Willamette Valley in Oregon. In a blind tasting, even pros will sometimes mistake them as being Old World. Oregon even captured the attention of Burgundian negociant Joseph Drouhin so much that he founded Domaine Drouhin there. For a taste of the Pinot that started it all, try The Eyrie Vineyards, whose founder David Letts was first to plant it in the region. 
The wine style will change as you move south to California. Expect riper fruit flavors and fuller bodies accompanied by elevated alcohol levels. The most classic Californian examples are the wines of the Russian River Valley, a subregion of Sonoma.  Martinelli, Paul Hobbs, Kosta Browne, and Merry Edwards are the names to know. 
Carneros straddles both Napa and Sonoma and also lends itself to Pinot Noir as the San Pablo Bay breeze keeps things cooler than the more northerly Napa regions. As in Champagne, the chillier climate makes Pinot Noir well-suited to sparkling wine. That's exactly why Champagne house Taittinger established Domaine Carneros there. 
Two more regions that attract attention due to Pinot Noir are Anderson Valley and Santa Rita Hills. Anderson Valley gained the affections of Champagne house Roederer - who established Roederer Estate – as they saw an ideal opportunity to make sparkling wine there. Domaine Anderson also produces dazzling Pinot Noir and Chardonnay in Santa Rita Hills in southern California. This small subregion of Santa Barbara has hills running from east to west, allowing the cool Pacific winds in making Pinot Noir excel in the area. 
When it comes to the Southern Hemisphere, Pinot Noir is the star in New Zealand, especially in Central Otago, a region on the southern island. In contrast to the rest of the country, the climate is more continental, and boasts the highest elevation. The marginal climate could prove too much for Pinot Noir to thrive, but planting on north-facing slopes allow the grapes to maximize the suns' rays, a factor some argue contributes to the grapes developing an intensely vibrant fruitiness. On the north island, Martinborough has some of the country's oldest Pinot Noir vines, likewise yielding heady and exciting wines. Producers such as Felton Road, Akitu, and Pyramid Valley are names to seek out. 
Australia has several regions where Pinot Noir shines. On the mainland, the Yarra Valley is suitable for the grape and nearby Mornington Peninsula also excels. Kooyong and Ten Minutes by Tractor are two producers to get you started. Meanwhile, global warming has been a boon to Tasmania. Now marginal in climate, before it was totally unsuitable for grape growing. The still Pinot Noirs are excellent but its sparkling wines are what the island is really making a name for itself in. 
If you really want to be ahead of the curve, consider trying Pinot Noirs from the most southerly regions of Chile and Argentina. Chile's Bio Bio and Malleco are the coolest and foggiest regions of the country. While in Argentina, Rio Negro and Neuquén are also attracting investment. 
So, whether it's a Pinot Noir from the Santa Rita Hills, or another of these New World regions, try it next to a Burgundy or Spätburgunder. Some argue that both the warming climate, as well as winemakers attempting to cater to foreign palates, the wines are getting more and more similar. However, for now at least, the difference is profound.
More Pinot Noir articles from our Grape School:
---
Also in News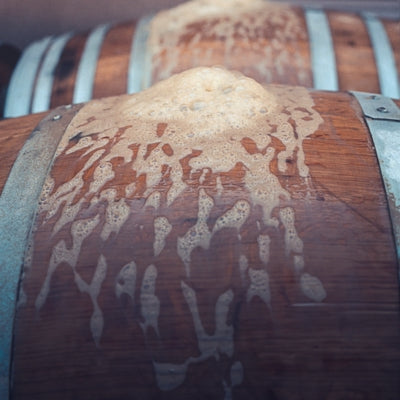 The important considerations of yeasts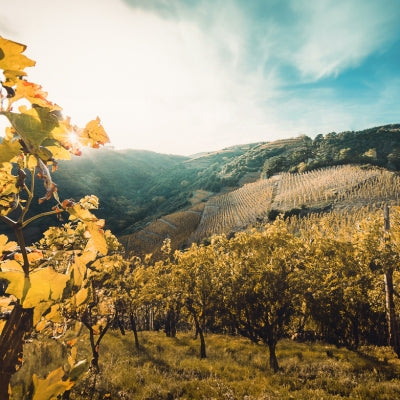 A closer look at one of the Rhône's smallest appellations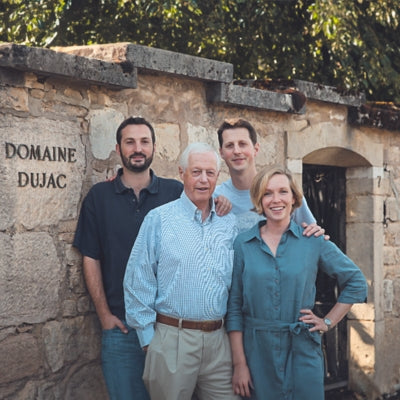 One of Burgundy's most renowned jewels