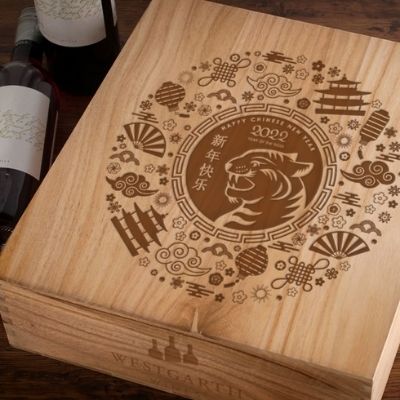 Chinese New Year Wine Pairings
All told, the Chinese New Year is a 15 day festival, giving lots of opportunities to eat and drink well. Officially the holiday begins February 1st this year, but the feasting can begin on New Year's Eve. Many of the dishes signify types of luck, which sometimes we could all use. Here are some traditional dishes to eat and the wines to pair with them.
Wines for the Year of the Tiger
Dumplings signify wealth in the new year. They are usually filled with minced meat and/or vegetables, but the biggest rule is that they cannot be eaten with sauerkraut because it bodes a poor future. Dumplings toe the line between being hearty and light, pending how many you eat of course. A crisp white with good acidity would be a pleasant pairing. Try the 2001 Prager Achleiten Gruner Veltliner Smaragd from the Wachau, Austria, which in addition to boasting a lovely minerality has a light, white pepper finish.
Steamed fish signifies increased prosperity. It is thought best to be the last dish eaten and you should leave some on your plate, as a symbol of there being a surplus. What to pair it with depends on what it is being served with. There are many options including pickled cabbage and chili, vinegar sauce, or a spicy broth. A flexible white wine is a safe choice. Try the 2016 Gerard Boulay Sancerre Chavignol Blanc. It opens with citrus notes and a hint of Sauvignon Blanc's signature herbaceousness and finishes long with a rich mouthful. A prosperous wine to be sure.
Spring rolls are another food signifying wealth. The crispy nature of these fried treats is to be considered, so this pairs well with a wine with effervescence to cut through all the bubbles. In the name of wealth, use this as the opportunity to break out a vintage Champagne. The 2014 Charles Dufort, "Le Champ du Clos" Blanc de Blancs is a shoe-in. Made from one hundred percent Chardonnay, it has both lightness and richness.
This dish signifies happiness and longevity - the longer your noodles, the longer your life! There's a variety of things that can be included in a dish of longevity noodles, or used as condiments, from lobster to eggs to duck. Mushrooms, onions, and mushrooms may play a part too. A wine that complements these elements of umami, such as a Pinot Noir, is an excellent choice. Nod to longevity by choosing one with a little age on it, that comes from old vines, such as the 2012 Aurelien Verdet Vosne Romanee Vieilles Vignes.
These signify family togetherness, so whatever you pick, you might want to get a magnum. Tangyuan are often served in a broth or deep fried and may have a variety of fillings such as sesame or red bean. Because they have an element of sweetness they benefit from a wine with some residual sugar, such as the 2009 Clos Naudin Vouvray Moelleux. It's made from Chenin Blanc, which has the added benefit of being high acid, keeping your palate fresh despite the sweetness.
---
Lastly, no matter what is on the table, pay homage to the Chinese New year by drinking Chinese wine. Ao Yun, hailing from Yunnan, China, is a rich Cabernet Sauvignon based wine. It has the structure to age for years, so consider buying a case and making it your Chinese New Year's tradition.
Read more related articles here:
---
---
Also in News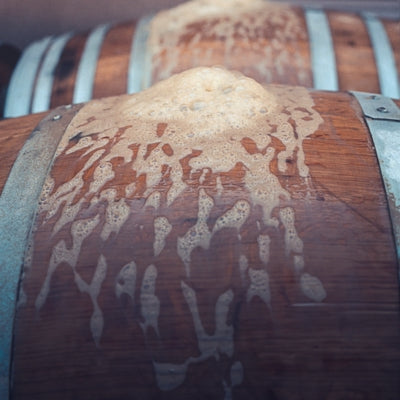 The important considerations of yeasts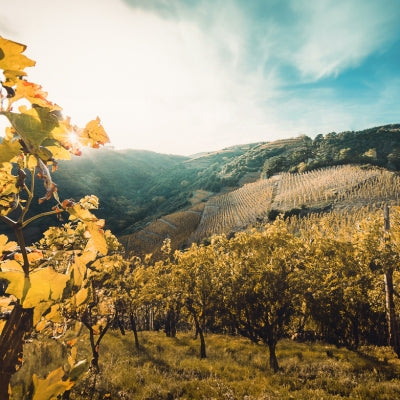 A closer look at one of the Rhône's smallest appellations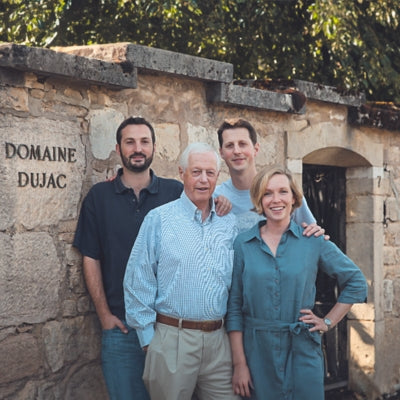 One of Burgundy's most renowned jewels