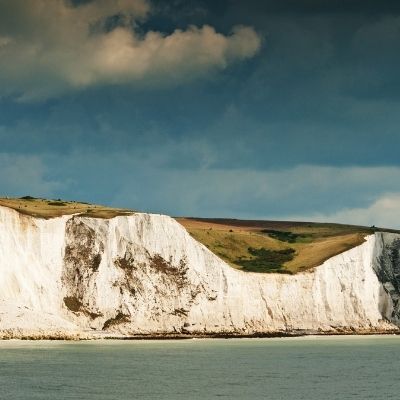 Chalk, English Sparkling Wine and Champagne
Soil isn't the sexiest subject, but we were fascinated when we took a closer look at a prized type of limestone - chalk - and its effect on vines in Champagne and the up-and-coming English sparkling wine regions.
Part of the beauty of chalk, beyond its snow-white color, is its way with water. Chalk can drain freely; so waterlogged soil isn't a problem. At the same time the sub-soil can hold onto adequate water. The chalk is porous enough that the roots can reach down through it to get to water, so the vines won't go thirsty. Chalk allows for grape vines' water needs to be met.
Chalk is also a boon to wines that need longer aging, such as vintage Champagne which must be aged a minimum of three years. Its porous nature allows for caves to be dug out of it. Underground, temperatures are cool and the humidity levels adequately high for wines to age without risk of spoilage or oxidation.
Chalk is perhaps best known for its presence in Champagne, France, but English sparkling wines are also gaining recognition across the globe for their quality.
The Côte de Blancs is perhaps the subregion of Champagne that has the purest chalks, and unsurprisingly specializes in the blanc de blancs style of Champagne. These wines are made from Chardonnay, yielding Champagnes with some of the greatest aging potential.
One of the best-known Champagne houses for specializing in these blanc beauties is Pierre Peters. Charles Heidsieck also makes a Blanc des Millenaires Brut bottling worth seeking out. The Roederer Blanc de Blancs is also a terrific example of the style to look for.
North of France, England used to be less suitable to wine-growing. Granted, sparkling wine grapes are often grown in marginal climates given the need for the base wines to have lower alcohol and higher acid. But for a long time wine-growing in England was less feasible. Winemakers started trying their hand at wines there after World War Two, but resorted to using German crosses and hybrids.
However, today's warmer climate coupled with the chalk soil - and long hours of daylight due to high latitude - have made regions like Sussex, Kent and Surrey more hospitable to Pinot Noir, Chardonnay, and Pinot Meunier. This means that there are some outstanding English sparkling wines using Champagne's traditional method, where the secondary fermentation happens in the bottle.
Nyetimber is one of the best known and oldest names, having begun planting vines in 1988. It still serves as one of the top producers in the country, along with Wiston Estate. With its success skyrocketing, Champagne has taken note. Both Taittinger and Pommery have both invested in the region. It will be exciting to follow the trend and see how the region evolves in the years to come. 
Discover some of England's and Champagne's finest wines:
Read more in our Earth series here:
---
Also in News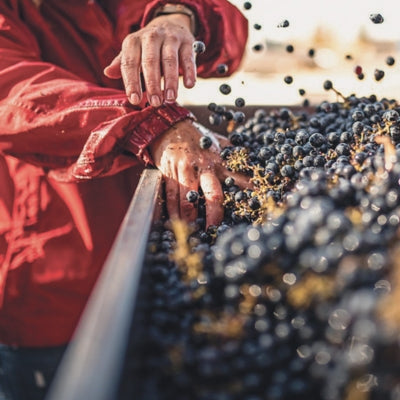 From vineyard to winery – the next crucial steps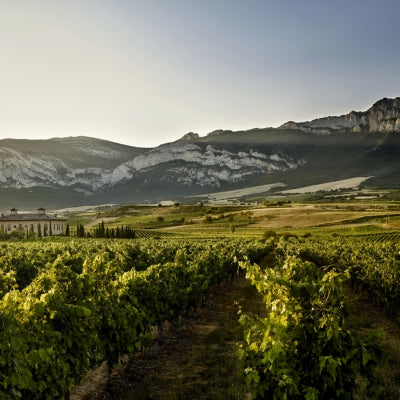 A closer look at the phenomenal Rioja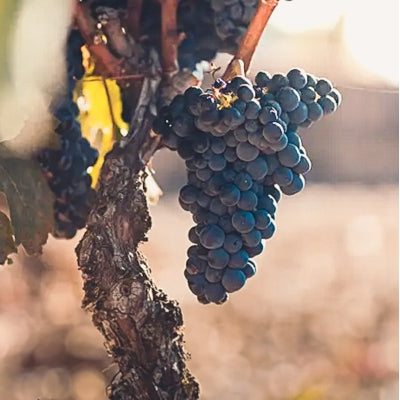 Spain's signature red grape