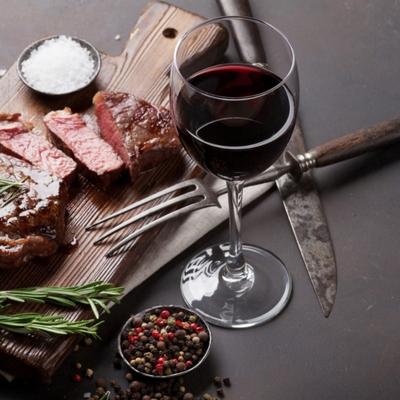 Back to Basics
This October, I am wanting to return to comfort – back to basics. I'm digging out my favorite roast chicken recipes, including Thomas Keller's Roast Chicken with Root Vegetables, and David Lebowitz's Poulet à Moutarde – the latter being one of the yummiest sauce recipes ever. Don't be surprised if you're hovering over the pot long after dinner, using a crust of bread to scrape it out.
When I was first learning about wine, it wasn't the most geeky, subtle, off-beat wines that caught my eye. That is certainly the case nowadays, as I've been working in wine for over a decade. When you first start learning, it can be hard to appreciate the nuance in a product. Before you've met the gatekeepers, the shillers, the nerds and the mavens of a particular subculture, you just drink what tastes good to you in that particular moment. There's a certain innocence to it. Drink what you like, the familiar educators say. "Drink what you like" is important. It's what keeps people from getting shut out of the wine world by snobbery. It is a stepping stone into a world of wonder. Granted, I don't think that drinking only what you think is good in your early wine days for the rest of your life is a good idea. There's so many flavors out there, so many interesting wines. To limit yourself is to say no to so much possibility.
Yet it's important to every once in a while turn to the wines that made us love wine in the first place. Wines with lots of supple fruit, lively aromatics, and soft tannins. Wines that just about anybody can take a taste of and say "wow, that's tasty!" These wines can come from anywhere, it isn't just about appellation and grape. My focus for this month's column is on wines with immediate, fleshy fruit and broad appeal. These are wines you can take to a family gathering. Cheers and happy shopping!
It's really hard to complain when you have a glass of Amarone in your hand. It's one of the most affable, large and in-charge wines there is. It's that big boisterous friend of yours who bursts into a room with a big smile on their face and a hearty handshake for everyone at the party and I cannot think of a better back-to-basics wine. This is made by Zenato, one of the classic producers of Amarone in the Veneto region. It's been made since 1967 by Zenato, and currently run by Alberto Zenato, founder Carlo's son. Their goal is to pursue simplicity and beauty in everything they do. For their Amarone, the Corvina grapes (as well as small amounts of Oseleta and Rondinella) are dried for about 4 months, then aged 36 additional months in oak barrels after primary vinification. This wine has notes of Maraska cherry, vermouth, arugula and cinnamon. Enjoy its long finish and silky texture. Pair with mushroom risotto.
This was one of the first WOW wines I ever tasted. Being a native Washingtonian, I'm always going to root for the home team, and as far as large, impressive wines go, Quilceda Creek was an amazing introduction to the wines of Washington. I was invited to taste next to winemakers/owners Alex and Paul Golitzine, the former who started Quilceda Creek in 1978. They had the tutelage and support of André Tchelistcheff, who was related to the family. They had cult status for a while, but then the news broke in the early 2000s about mutliple hundred-point scores. As much as I occasionally deride the idea of giving numerical points to something as subjective as wine, there's something to be said for back-to-back 100s. This 2015 is a similarly warm vintage to 2002 in Washington state, and carries a lot of weight. Baked black plums, boysenberry, blackcurrant liqueur, and toasted vanilla. This is a wine for steaks or beef stew.
This was one of the first Super Tuscan wines I ever had. Because of my background living in Italy, Sangiovese was the first grape I really understood, having relied on cheap Chianti for almost all of my early wine-drinking needs when I was just learning to cook in college and needed reliably good, pasta and pizza-friendly red. But tasting a serious, firm, powerful version of Sangiovese was a revelation. Cepparrello has been made since the early 1980s, when the concept of Super Tuscans was still developing, and even bottling an unblended, 100% Sangiovese was very atypical (and not allowed under Tuscan wine law). Isole e Olena has become a byword for serious winemaking – with cuvées of structure and finesse. I personally chose the 2019 because I really enjoy this wine in riper, warmer years, when Sangiovese's characteristic bite is softened by abundant sunshine and warmth. Pair this with boar ragù or a really great wood-fired pizza for a back-to-basics classic.
The first wine shop I worked at was McCarthy and Schiering in Seattle, an old-school spot that's been around for more than 40 years. With my store allowance I was able to purchase bottles I couldn't otherwise afford, and this Chassagne-Montrachet caught my eye (I believe it was the 2006 vintage back then). Opening it up was quite a revelation-unctuous, ripe tree fruit, toasted vanilla bean and refreshing mineral notes. I didn't know white wine could be this big-tasting, but also this refined. Gagnard's style is just that – unashamedly sultry, but within an elegant framework. I think although this is a very versatile food wine, it'd be hard to pair this with anything but seared white fish. Sometimes it's best to just shoot for perfection.
When I first started working at Canlis, there was a quote from Remi Krug on the first page of the wine list, something to the effect of "to taste, to dream, to savor" or in French, "goûter, rêver, savourer," and it's always stuck with me, especially when drinking Krug. Across the whole range of wines made by this storied house, there's an ever-present through line of richness. The 2006 was a fun one. I remember the day it was released, I went to a baseball game and drank Krug. There's worse ways to spend 4 hours. I think like the 96 and 2002, the 06 is a balanced and pretty vintage that will age nicely for decades. That being said, I wouldn't hesitate to get some Ossetra caviar, crème fraîche and Pringles and drink it right now, either. Yes, that's my pairing of choice, and don't knock it until you've tried it.
---
I hope you find something here that's compelling. There are plenty of wines in the Westgarth Wines archive, but these are the ones that we wanted to to share with you as they're in their peak drinking window. We hope you enjoy these back-to-basics wines for Fall.
Cheers!
- Jackson
View more of Jackson's hand-picked wine selections here:
---
---
Also in News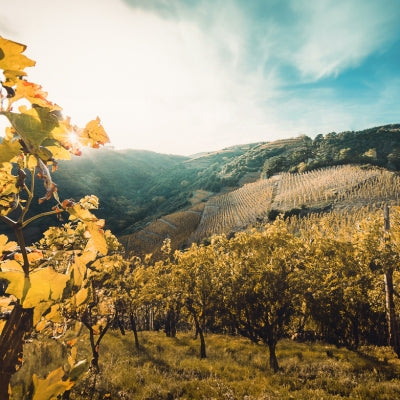 A closer look at one of the Rhône's smallest appellations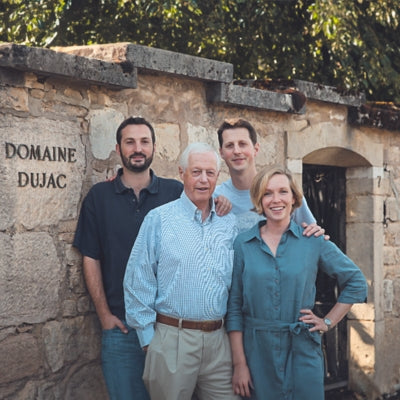 One of Burgundy's most renowned jewels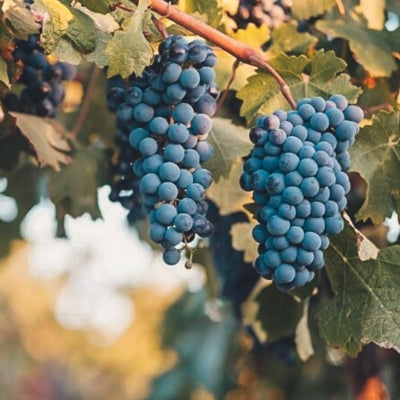 From the Rhône to the rest of the world