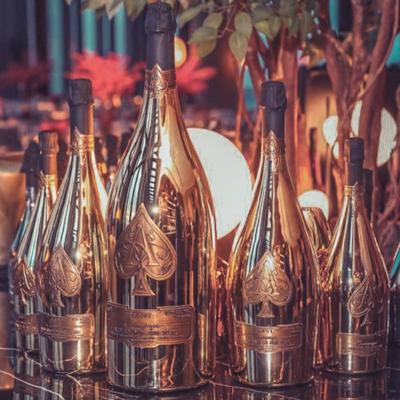 A New Year's Pairing Menu
The new year has long been celebrated with traditional foods. Some of the foods thought to be particularly auspicious can be found from the Southern United States, Greece and even China. Though the menu may be easy, the question is: "what wine should you pair with it?" These foods may bring luck, but washing them down with an equally fine wine will definitely set the tone for the year to come! So with that in mind, here's our New Year's Day pairing menu.
Pomegranates are thrown across the floor in Greece for fertility, life, and abundance. And while eating off the floor is not recommended, a light salad garnished with chèvre, a goat cheese, and pomegranate seed paired with a Loire Valley Sauvignon Blanc, such as François Cotat Mont Damnés Sancerre, is a fitting nod to the ritual. With its characterful and bracing acidity to stand up to the pomegranate seed as well as mirror the grassy nature of the cheese, this will set the evening off in style.
Black eyed peas and greens are often eaten in the Southern United States, with the black-eyed peas representing coins and the greens representing dollar bills. The earthiness of the peas along with tartness of greens would be an excellent New Year's Day pairing with the berry-rich and peppery nature of a Northern Rhône Syrah, such as the Clusel-Roch Côte-Rôtie Les Grandes Places, whose minerality will serve to beautifully underscore the flavors of the dishes.
Cornbread is also traditional in the South, standing for gold. The sweetness of cornbread would be well complimented by a Riesling, although the buttery and toasty nature of corn would be mirrored in an excellent Russian River Chardonnay, such as this one by Ramey, whose Rochioli Vineyard bottling is full, rich, and golden as the bread on your plate.
Soft pretzels are enjoyed in Germany where they signify good luck, health and prosperity. While a beer is, of course, the first thing anyone would immediately think of, if you fancied a German wine for the perfect New Year's Day pairing then another direction to go is with salty/sweet. A Spätlese Riesling makes an unexpected, lower-alcohol, semi-sweet compliment to the salted pretzel. The Fritz Haag Brauneberger Juffer Sonnenuhr would make a fine partner for the push and pull of salt and sweet.
12 grapes are eaten at midnight in Spain and Mexico. Though pairing grapes with wine, which is to all intents and purposes an alcoholic grape juice, may seem like putting a hat on a hat, there is no better time than midnight to pop the Champagne. Whether or not you decide to make 12 grapes part of the New Year's Day pairing menu, you may as well go big for the occasion with Armand de Brignac's iconic Ace of Spades Brut Gold, whose festive bottle, being gold, may also signify a prosperous year!
Foods shaped in rings, such as a bundt cake or even a doughnut, are traditional in the New Year, as it is the beginning of a new trip around the sun – all a part of the circle of life. Whether you go the bundt or the doughnut route, closing out the New Year's pairings with a sweet treat and a dessert wine is a stellar way to start the New Year. Try Sauternes, such as Château de Fargues. Made with grapes affected by botrytis, aka "noble rot", these wines are ethereal, and built to age, so don't be afraid to reach for an older vintage.
---
Whatever you decide to drink for New Year's, we hope that it is perfect. We wish you good fortune and all the best for an exciting New Year. If you have any questions don't hesitate to get in touch.
Cheers!
Want to read more? Check out our other blogs:
---
---
Also in News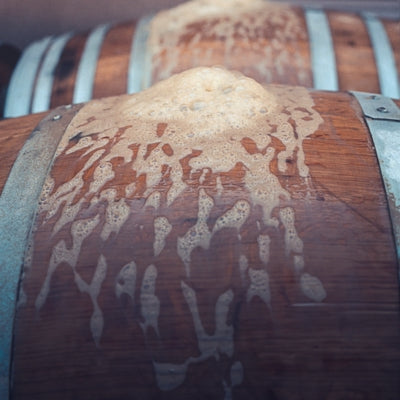 The important considerations of yeasts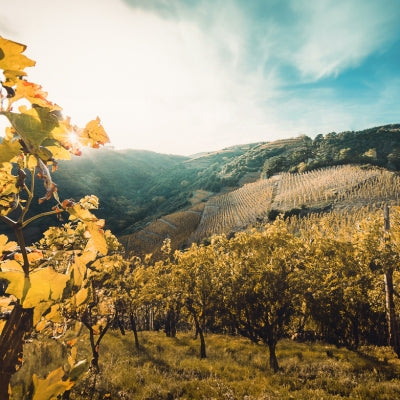 A closer look at one of the Rhône's smallest appellations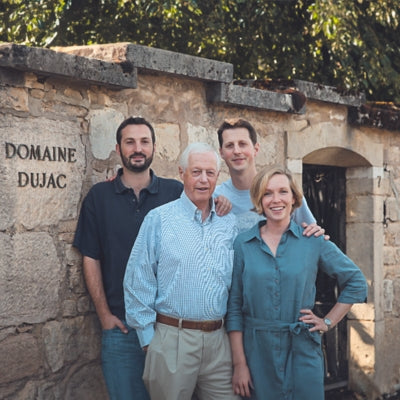 One of Burgundy's most renowned jewels