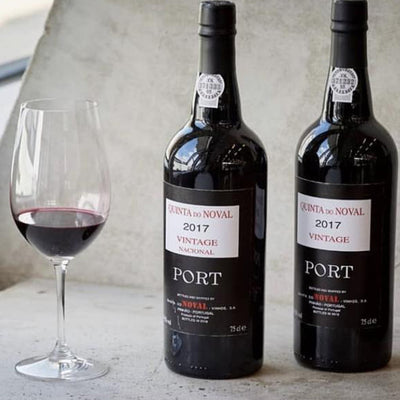 Port Part Two: Serving With Style
Last week we discussed the terroir and winemaking process used to create Port, and this week we will discuss the most important part—what it tastes like! Port comes in a wide variety of styles. If you don't think you're a Port person, it is possible you just haven't met your match. There's one out there for you, keep your chin up and keep tasting!
Ruby and Reserve Ruby Port
This is the most basic Port, typically a blend of vintages aged no more than three years. It will taste fruit forward, with hints of spice like cinnamon, ginger or licorice.A Reserve Ruby is aged longer and must be tasted by a panel.
Late Bottled Vintage (LBV)
This is a Port from a single year that is aged 4-6 years before bottling, and typically bottled ready to drink. Some are fined and filtered, where as "traditional" ones will can be bottle-aged and need to be decanted. They both will be fruit-forward, but the fruit will have a more cooked or dried quality, and you may pick up notes of leather and earth in addition to spice and vanilla.
Tawny Port and Reserve Tawny Port
These undergo less extraction of tannin and color than Ruby Ports, leading to their lighter garnet hue. Reserve Tawny Ports are aged a minimum of 7 years, leading to more oxidation which lends nutty caramel notes.
Tawny Port with indication of 10, 20, 30 or 40 years of age
The number doesn't actually exactly correspond to the age! They are usually made from a blend of vintages. They undergo a tasting panel testing, and the panel makes a decision whether or not the wine shows the characteristics of being that age. More age results in riper dried fruit flavor, caramelized nuts, burnt sugar and sweet vanilla.
Crusted Port
This is a non-vintage Port that has spent 2 years in wood and is bottled with no fining or filtering. Thus is will need decanting as it throws a sediment. It is meant to give an experience similar to vintage Ports as it can age quite some time in the bottle.
Colheita
A Colheita is a Tawny Port from one vintage that has aged in barrel at least 7 years.
Vintage Port
Port vintages have to be officially 'declared'. If a producer thinks the wine from a particular year is high quality enough to be a vintage one, they have to register their intent and the wine undergoes a tasting to be approved. Vintage Ports aren't aged in wood very long—no more than three years. They are bottled without fining or filtering and can last a long time over the course of which they will evolve and change. Fruity and floral flavors will develop a bouquet of dried fruits and a depth that is spectacular. Be sure to decant them, the longer they've aged the more sediment they throw so pour slowly!
Single Quinta Port
When an official Port vintage has not been declared, some producers may choose to bottle a Port from that year from one estate that is stated on the label.
Rosé Port
A recent invention by Croft in the late 2000's, it is perhaps the more casual face of Port. It is made with red grapes that spent less time on their skins so they don't take up as much color and tannins as Ruby Ports. The exact flavor profile varies depending on the producer.
White Port
This can come in a variety of styles—and widely vary in sweetness levels. Some White Ports are close to being dry and positively delightful served with a chill. Made from white grapes, they can be fresh, fruity and flowery, thanks to using grapes like Muscatel. On the other end of the spectrum are the oxidized White Ports, which will be more golden or amber in appearance and tasting of honey and nuts. White Port can made with indication of age (10,20,30 or 40) years. Be labeled 'Colheita' if from one vintage and aged at least seven years. A 'Reserve' White Port is aged at least seven years but from more than one Vintage.
HOW TO SERVE
What with its sweetness, most Port wines should be served at, or just slightly above proper cellar temperature, which is around 58-64 degrees Fahrenheit.
As for pairing, the sweetness of Port makes it a stellar match for foods high in salt. A creamy and high fat food can also be a great foil to the tannins in Ruby or Vintage-style Ports. What has both salt and fat? Cheese! Stilton and Port are known as a classic pairing for good reason. Another salty Port pairing might be Marcona almonds.
The perfect pairing of Port with salty things and cheese make it the perfect opening or closing to a meal, depending when you like your cheese course. At the start of the meal a lighter bodied or white Port with a nice chill on it whets the palate served with dried fruits, salty nuts, olives, and sharper savory cheese like Manchego and Gouda.
At the close of the meal, a plate of richer cheese like Gorgonzola or Brie, with candied nuts and dark chocolate  or chocolate mousse is a natural pairing for an LBV or Vintage Port. A Tawny Port will makes a fabulous partner for foods like figs, Tarte Tatin, and crème brulée.
That is enough study material for this week! Next week, we will delve into some of Port's renowned producers.
Photo: @quintadonoval_official
---
Also in News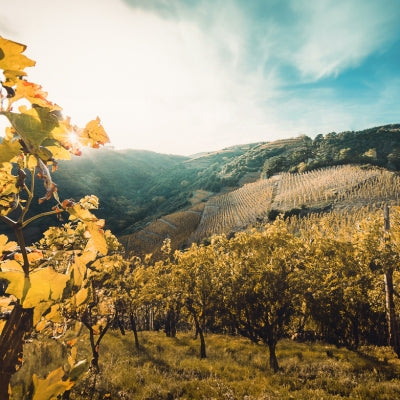 A closer look at one of the Rhône's smallest appellations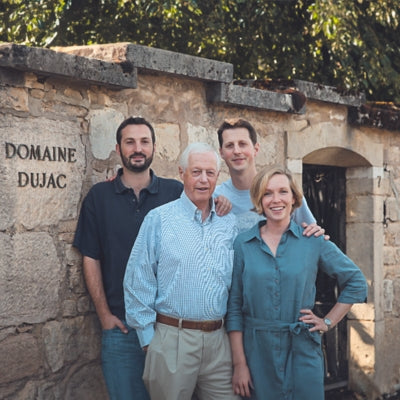 One of Burgundy's most renowned jewels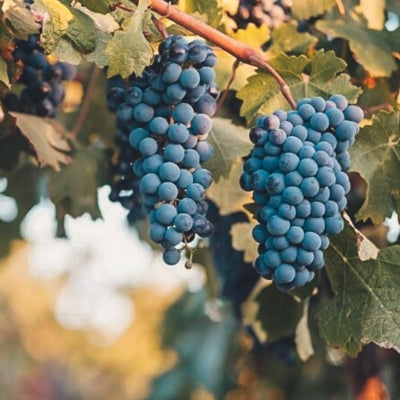 From the Rhône to the rest of the world