June Somm Picks
We've combed through the Westgarth archives to find wines worthy of your attention. There's a lot to pick from, but a few special things really catch my eye and stop me in my tracks. Our hope is to find some of the hidden gems in the book and bring them straight to your door. These are wines that are food-friendly, full of life, and ready to be enjoyed, or in some cases laid down. We hope you find something worthy of inclusion in your own cellar here. Thank you!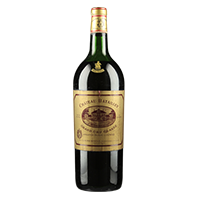 Now is the time to drink 2003 Bordeaux, a ripe and warm vintage that produced wines with hedonistic, pleasant qualities. Château Batailley is a classified growth in Pauillac that produces wines of structure and heft, and in warm vintages their austere qualities are softened considerably. This one presents notes of ripe fruit, spice, damp earth and vanilla. This wine makes a lot of sense for the price, and having Bordeaux that's ready to drink now is never a bad thing.
2004 Charles Heidsieck Blanc des Millenaires Brut
Many sommeliers absolutely adore Charles Heidsieck Champagne for its food-friendliness, ample weight, and, well, tastiness. These are painstakingly-crafted traditional Champagnes from a great old house. Champagne Charlie himself, who once lent his name to this cuvée, was once mistakenly jailed during the Civil War while trying to sell Champagne in the US. This Blanc des Millenaires is a deep, intense, and complex cuvée from the stellar 2004 vintage. We recommend drinking some now, and also laying a few bottles down to mature!
---
2015 Mount
Mary Chardonnay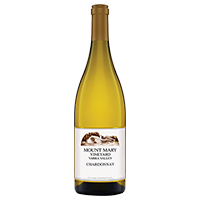 It's not well known, and it certainly isn't in "fashion" right now, but Australia has quietly been making some of the world's most distinctive Chardonnay for years. Although there's plenty of powerful, ripe Shiraz and Cabernet grown all over the country, the cool areas like Yarra Valley are capable of making Chardonnays of precision and elegance. This wonderful wine from Mount Mary is a fine example of this. Citrus-apple notes, brilliant acidity and a hint of butterscotch round out this tremendous wine. It's not white Burgundy. It's something entirely different and incredible in its own right.
2017 Donnhoff Hollenpfad Muhlenberg Riesling GG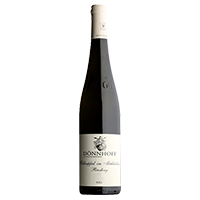 All Riesling is sweet, right? Nope. Germany has a special category for the greatest dry wines of the country called "Grosses Gewachs," which allows vineyards to be harvested at peak ripeness in order to make these powerful, ripe, and spicy wines. Riesling can be so much more than just a sweet wine, and this is a perfect example. If you enjoy lots of Thai or Vietnamese food, Riesling is an utterly perfect pairing that resonates with flavors like lime, tamarind and fish sauce. Donnhoff is a renowned producer located in the Nahe region of Germany. These wines are tremendously undervalued and perfect with a wide range of foods.
---
2015 Bruno Giacosa
Asili Barbaresco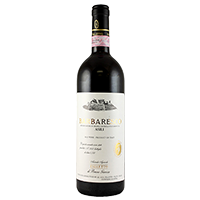 If you love Italian wine, or Piedmont wine, Giacosa is a name worth memorizing. Considered one of the masters of Barolo and Barbaresco, the Nebbiolo reaches great heights in Giacosa's hands. This wonderful wine from the Asili vineyard is a great illustration: ripe and intense, with the classic Nebbiolo notes of rose petal, truffle, and tar. Firm, gripping tannins and briliant acidity round out the finish. This wine will age for decades, so it's best to lay some down now.
Now that you've had a look, consider using our expertise however you see fit, whether it's snagging some of these tremendous wines that we've handpicked, or calling us for a cellar consultation. We're happy to address your needs however we can!
---
---
Also in News
The grape with a few more tricks up its sleeve
Fattoria Le Pupille's leading ladies
Our Sommelier's picks for February