Introducing Somm Picks
I'm a sommelier based in Seattle, WA. I spent most of my sommelier career at Canlis restaurant in Seattle. Now I have the pleasure of working at Westgarth Wines as Head of Fine Wine.
One of the greatest joys of working in wine is finding hidden gems. Here at Westgarth Wines we're able to source fun bottles from around the world. Bottles with age, bottles that can't be found anywhere else, and wines that are ultimately fun to drink. As a sommelier, my main concern is helping people enjoy wine to its fullest extent. I love when I can find that bottle that's overlooked, under-appreciated, or forgotten.
I've combed through our list to handpick a cache of exciting wines. Some of these are wineries I've personally visited. Some are from winemakers I deeply admire. Picking wines is a matter of pride for me and I care as much about the end experience of the person drinking our wine as I did when I was opening them for guests at a table at Canlis. So I hope you can find some treasures here. Have fun and look around.
Billecart-Salmon is known best for their rosé Champagne, but their prestige cuvées are not to be missed. Check out the structured 2006 vintage of their top flight Cuvée Nicolas François Billecart, a wine with loads of green apple fruit, quince, and toasty brioche notes. This is a blend of Chardonnay and Pinot Noir from Grand Cru vineyards, and is bottled at a balanced Brut dosage, providing a dry and crisp finish.Text
Roberto Voerzio's Barolo's are supple, textured wines that do very well in warm vintages. In 2011, Barolo and Barbaresco experienced an extended warm autumn season, and the fruit hung on the vine a long time to take advantage of it. I was there in early November, and the grapes had only just come off of the vine. I've been very impressed with how early-drinking and soft the 2011s have been. Voerzio's wines are very round and ready to drink, especially if you like your Barolo with some softness. The nose on these is beautiful, too: think rose petals, black plum, fig and amaro.
---
I am in love with 2013 Burgundy at the moment. These wines are showing such wonderful fruit, richness, and weight. But they're also lithe and light on their feet. Duband is a producer that's been making wonderful wines for years. With the eponymous winemaker David at the helm, this house has been producing excellent Burgundy that can age well. I love these wines most of all with moderate age, where the fruit and earth are jockeying for position and their vibrancy is on full display.
Genot-Boulanger is a relatively unsung but fast-rising producer in Meursault. Guillaume Lavolée has steered this house into venerable territory with patient treatment in both the vineyard and winery. These wines have loads of concentration and pure fruit, but finish precise and bright on the palate. 2014 was a banner year for white Burgundy. The wines are ready to drink now, but will also age well. This wine has notes of lemon curd, limestone, butterscotch and fresh hay. Don't miss out on these!
---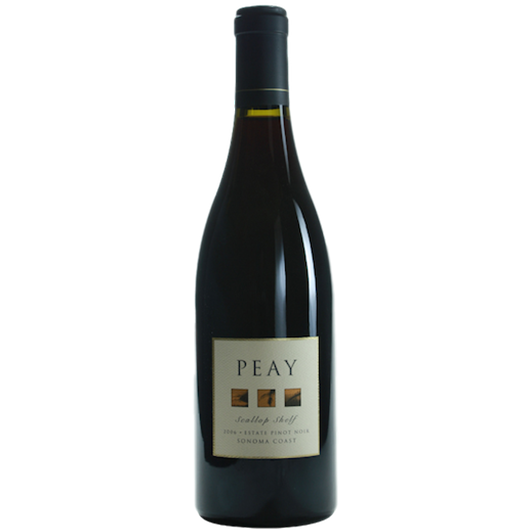 Peay is a special California producer that's been making elegant wines for more than two decades in Sonoma County. Sonoma Coast Pinot Noir can age well and grow in both complexity and finesse. Try these wines from Peay if you love Oregon or California Pinot Noir...or if you love Burgundy. You'll be impressed with the balance of fruit and earth that Peay's wines display. I picked the 2015 vintage because I love the way these begin to open up after about 4-6 years of bottle age.
This is an absolutely tremendous wine from a small house in Spain's Ribera del Duero, right down the road from the famous Vega Sicilia property. These wines are decidedly more modern in style. Imagine silky black plum fruit, toasted spices, and a mouth-filling texture, finishing with snappy acidity. Emilio Moro is a boutique winery with a firm and decisive hand for the Tempranillo grape.
---
Aged Barolo is one of life's greatest joys. If you love your wine with softly matured fruit, incredibly rich truffle and earth aromatics, and assertive but silky tannins, this is the wine for you! Twenty years old is when many Barolos take their first big step into maturity and become utterly lovely. When you have a classic, storied producer like Ceretto, this is almost always the case. Enjoy this wine with an hour-long decant.
Hill of Grace is one of Australia's greatest red wines, if not the world's. It's a big, powerful red wine with unassailable finesse and longevity. Some of these vines were planted in the 1860s, and they result in very concentrated, special wines. It's time to try Hill of Grace if you haven't, and learn why it's called one of the "most sacred of Australian wine sites."
---
Also in News
Hungary's most majestic export
Our Sommelier's picks for January
The house that redefined Champagne