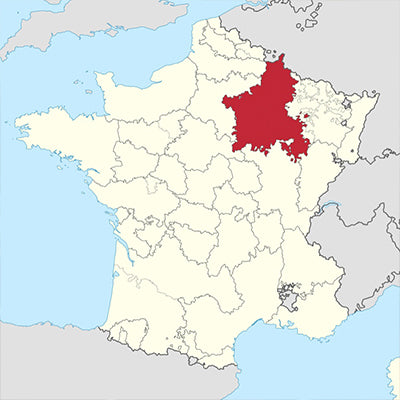 Champagne Part Two: The Land
This week we are looking at the basics of the region: the land, the climate, and the wines they produce.
Champagne is a region in France that is at the edge of how far north it's possible to ripen grapes for wine, albeit climate change has slowly been changing that. The cool continental climate is precisely what makes it so well disposed to growing grapes for sparkling wine. The coolness ensures that the grapes retain high acid and freshness, without containing an excess of sugar. The goal is to craft the base wines with relatively low alcohol levels since the secondary fermentation raises alcohol even more.
The chalky soils of Champagne are known for playing a role in grape growing. Chalk is able to hold water but is also porous, and can drain effectively. Grapes require that balance between drying out and being waterlogged. Mild water stress, in fact, is often effective in spurring vines to work harder and create more potent and rich grape berries.
There are five main sub-regions in Champagne. The Montaigne de Reims is not in fact a mountain so much as it is a plateau. Pinot Noir is the chief grape grown here, producing wines with high acid that can age. There are some well-known Grand Cru villages here. A note on the "Grand Cru" status: in different appellations in France, the term Grand Cru is defined in different ways. For instance in Burgundy, Grand Cru status is awarded to vineyards, whereas in Champagne, it applies to entire villages. Ambonnay and Bouzy are two of the most well known Grand Crus in the Montagne de Reims, and planted on south-facing slopes. This aspect of the sun creates a warmer growing environment yielding particularly powerful and richer wines.
In the Vallée de la Marne we find more Pinot Meunier plantings on soils of clay, marl, and sand. The lower valley is more prone to frost, making it difficult to cultivate grapes that require long growing seasons. Pinot Meunier buds later and ripens earlier than Pinot Noir, which is why it can thrive in the more marginal climate.
As you might suspect, the Côte de Blancs is planted to Chardonnay although its blindingly white chalk slopes may also be the region's namesake. Four grand crus, Cramant, Avize, Oger, and Le Mesnil-sur-Oger are responsible for the region's iconic and mineral-driven wines. Cramant is known for its power, Avize for full-bodied fruity wines balanced by fruit, Oger for richness, and Le Mesnil-sur-Oger for precision and manageability.
The Côte de Sézanne, just south of the Côte de Blancs is also predominately planted to Chardonnay although it is warmer and some areas are suitable for Pinot Noir. There is some chalk, but more clay, silt, and silex. The fruit tends to be riper. While the wines from the Sézannais don't tend to be in as high esteem as other parts of Champagne, there have been some producers working more recently with the land to produce wines of high quality.
The Aube, also referred to as the Côte des Bar, is the furthest south. It is close to Chablis, and has similar soils of Kimmeridgian calcareous marl. The steep hills and stony limestone subsoil make it possible to ripen Pinot Noir fully there. Although for a long time it was not respected by the big Champagne houses, who a century ago tried to exclude it from the appellation, it is now being appreciated for the Pinots for adding richness to blends.
That is the lay of the land! In the next article, we will look to the producers making the Champagne you will want to try.
---
Also in News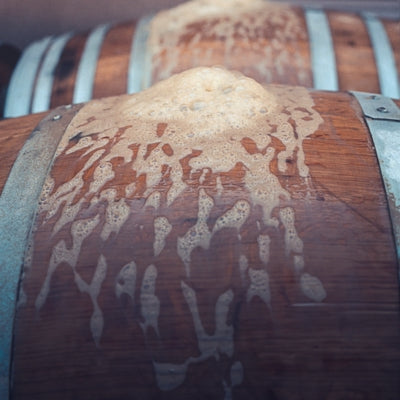 The important considerations of yeasts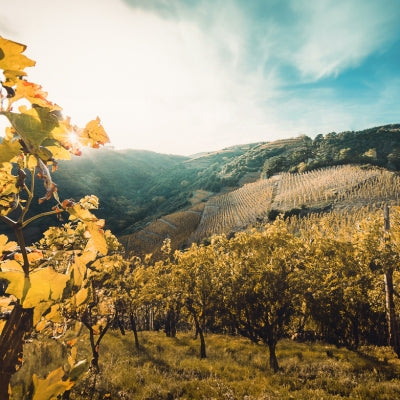 A closer look at one of the Rhône's smallest appellations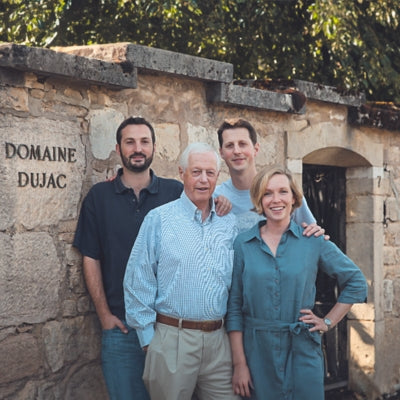 One of Burgundy's most renowned jewels