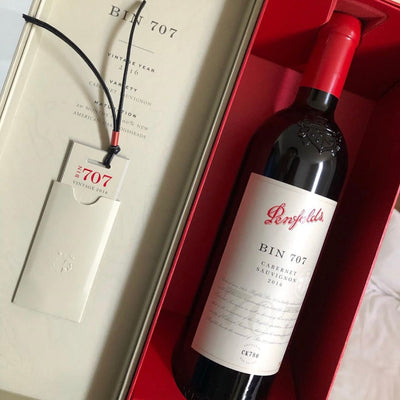 Cabernet Sauvignon in the New World
We've been diving into Cabernet Sauvignon: the characteristics of the grape, where it flourishes in the Old World, and this week we will move on to where it flourishes in the New World. Perhaps the first place we think of for Cabernet in the New World is Napa Valley, a place of beauty with famous vineyards. We also think of Australia, where Coonawarra is home to unique wines and the Margaret River Valley shines as well. The lion's share of our attention will go to California and Australia but don't forget to look for wines from Chile—collaborations between the Rothschilds from Bordeaux and Concha y Toro have led to terrific wines like Almaviva!
NAPA
The Napa Valley lies between the Mayacama and Vaca Mountains, yielding to fascinating range of climates. Normally, the further north one goes in the Northern Hemisphere, the cooler the climate. Napa is unique, however, in that some of the cooler subregions, such as Carneros, are further south, where a cool breeze comes in from the San Francisco Bay, whereas the areas further north are more sheltered and warmer. Rutherford, Oakville, and Stag's Leap District are three of the subregions of Napa that are home to the most esteemed vineyards and renowned producers. 
In Stags Leap District we find Stag's Leap Wine Cellars, who made the Cabernet Sauvignon that shocked the world in 1976 when it beat out a French wine in what came to be known as the Judgment of Paris. Their bottlings continue to rank highly. Shafer also makes fabulous Cabernet Sauvignon, with their Hillside Select bottling receiving accolades yearly.
In Oakville, we find elegance and power. Wines from some of the most famous vineyards like To Kalon and Martha's are the ones seek out. To Kalon is owned by Robert Mondavi and Andy Beckstoffer, with wines from his portion being labeled Beckstoffer To Kalon. Another Mondavi creation, Opus One, a collaboration created with Bordeaux's Baron Philippe de Rothschild, makes Oakville its home, as does the cult wine Screaming Eagle. Both are coveted cult wines.
Rutherford, a slightly warmer subregion than Oakville, is home to another cult wine, Scarecrow. Staglin makes premium Cabernet in the area too. Of course, not all fine wines limit themselves to one subregion. Well known for their Cabernets, as well as for a Pinot Noir that drinks like a Cab, is Bevan Cellars, who make many single-vineyard wines drawing from all over the California state. Bond, a winery that produces a selection of wines from their "grand crus" makes wines from more than one area too. Their Cabernets are incredibly unique from site to site. Some feel more "Old World", for their earth and elegance, whereas others shine for their richness and power in a more New World style. 
AUSTRALIA
First, we will take a trip far from where most Australian wine hails: Margaret River. This region lies on the west coast in the state of West Australia. The soils here have more gravel and the climate is maritime. If these characteristics sound familiar, it is because they are strikingly similar to Bordeaux, a region we discussed last week. And indeed, Bordeaux blends are what excel here! Look for Vasse Felix or the Leeuwin Art Series for classical Margaret River examples. 
Across the continent in South Australia, we find the Cabernets more readily associated with Australia. One thing that makes so many of southern Australia's wines unique is a slight minty character of the red wines. This is because eucalyptus grows in the area and the oils are blown onto the grapevines, landing on the skin of the grapes. White wines are quickly pressed, avoiding much skin contact and thus avoid this characteristic. It is not necessarily a bad thing to detect on the red wines, though, lending a refreshing nature to the wines and playing a part in the terroir of the wine! 
One of the regions most known for Cabernet Sauvignon, and Cabernet blends, is Coonawarra. Another unique part of the terroir of Coonawarra, besides the eucalyptus, is the terra rossa soil that lies over limestone subsoil. Coonawarra Cabernet is known for structure and its ability to age.
 It is hard to talk about Australian wine without mentioning Penfolds and their famed 'Grange', a wine initially rejected until it was realized that with age, the wine became spectacular. The creator of Grange was winemaker Max Schubert, who was inspired by what he'd learned in Bordeaux. Cabernet Sauvignon is used along with Shiraz in most Grange vintages, but for a Cabernet-based wine, look to Penfolds Bin 407 and 707, among others. The 'Bin' designation was born of the winery's stock-keeping system. Penfolds remains a benchmark wine for its ageability and power. 
These are a few New World Cabernet Sauvignons to get you started. If you missed last week's article on the Old World ones, check it out. Open a bottle of each and see the differences between them yourself! 
Photo @minnie_je
Read more about Cabernet Sauvignon in the Old World.
---
Also in News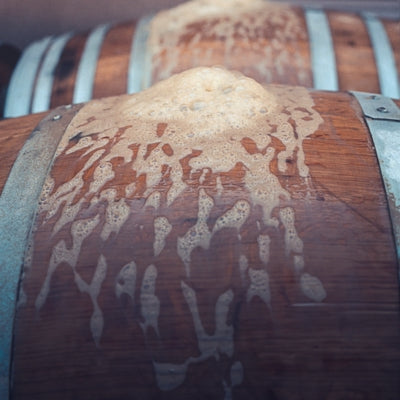 The important considerations of yeasts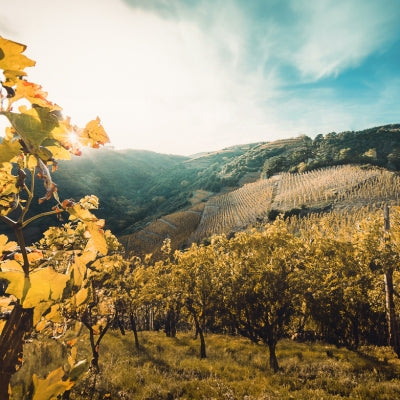 A closer look at one of the Rhône's smallest appellations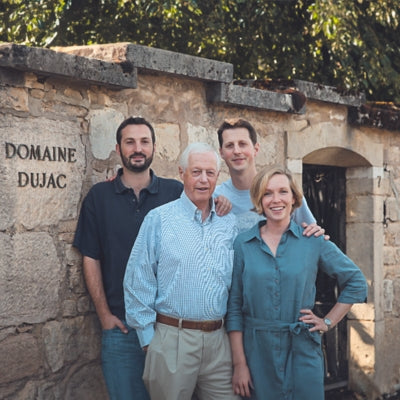 One of Burgundy's most renowned jewels