Our Sommelier's Picks for August
It is summer and despite being constantly cooped up, I've been finding ways to get out in nature and enjoy the company of friends and family. Appropriately socially-distanced, of course. I just got back from some time on the Oregon coast, drinking Champagne and Barolo with some of my best friends, and relishing a few days of windy sunshine and salty air. To make this weekend happen, we all got Covid-tested ahead of time to keep each other safe. That's what it takes these days. For our August picks, I've combed through the archives to find wines worthy of a vacation dinner, a special family gathering, or just good time together with friends.
2014, Alain Voge,
Cornas Vv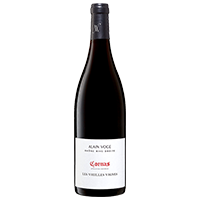 If you want a world-class version of Syrah grounded in funk and spice, look to Cornas. This region has produced some of the world's most iconic Syrah for a long time. Alain Voge occupies that middle ground between the polish of a producer like Guigal and the brooding, intense character of Clape. Voge's wines have silky red and black fruit character, but also finish dry as a bone and full of intensely salty, spicy notes enrobed in smoke. This is a perfect wine for roasting pork or grilling steak over the coals.
2007 Giuseppe
Quintarelli Alzero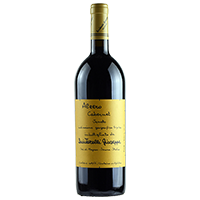 This is a curious beast of a wine. A ripe, powerful red made in the tradition of Amarone. What's curious about this particular bottling is how different it is from most mainstream wines. There's a touch of sweetly-fruited character on the palate. The boisterous notes of baked fruit, chocolate and mezcal are intentional, as this wine's made from fruit that's been gently dried over the course of months in quiet Veneto attics. This wine displays a light hint of ripe fruit and baked fig on the nose, and a lush palate of cocoa bean, amaro, fresh arugula and licorice. It's incredibly complex, hard to get, and a guaranteed head-turner at wine industry events. It's made by the Quintarelli family, the standard-bearers for classic, traditionally-made Amarone in the Valpolicella region.
---
2015 Mt. Mary Quintet Red Blend, Yarra Valley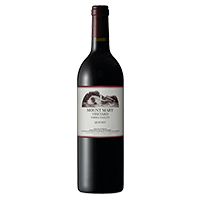 Many people know of the Barossa Valley in Australia, but the cooler, maritime Yarra Valley in Victoria is the home of a lot of amazing wines. Mt. Mary Quintet has been an excellent, lauded wine for a long time. These vineyards, a mix of five Bordeaux varieties led by Cabernet Sauvignon, were planted in 1972 and continue to produce fantastic wines today. These are silky and plush wines with cool-climate structure and can age gracefully for a long time. Consider laying these ones down for a few years, or enjoy their Bordeaux-like refinement today.
Those are our July sommelier picks. Hop on these to stock your cellar, replenish what Covid's taken, or just to have more good wine around. Thanks for checking in. Drink well and enjoy the back half of your summer!
---
---
Also in News
The grape with a few more tricks up its sleeve
Fattoria Le Pupille's leading ladies
Our Sommelier's picks for February