Gold May Glitter, But Wine Is Doing Just Fine
One has a history of being steadfast and dependable, and known for setting an historic, globally respected economic standard. The other is an epicure's delight: a sophisticated, delicious and always sumptuous indulgence. Still, in spite of their obvious differences, gold and wine, two of the savvy luxury investor's most sought-after properties, have kept a closer pace with one another over the last ten years than with other luxury assets such as silver, jewelry or fine art. That is, until now.
For the first time in more than a decade, gold and wine prices are diverging. Fine wine has begun to take center stage in the luxury investment arena, showing signs of outperforming gold and thus edging its main competitor – and most enduring luxury asset – out of the spotlight. Taking their cue from market trends, particularly those set by status-conscious Asian markets where fine wine is in unprecedented demand, serious investors are becoming increasingly intrigued with the potential Return-on-Investment this hot commodity offers. No longer trepidacious about buying up case after case of the most exclusive grape, they are smartly diversifying their portfolios while gaining a cachet of elegance in the process.
2013 showed a surprising drop of 17% in gold prices, putting an end to twelve straight years of consistent gains. This has been a tremendous blow to investors, as gold has long held the reputation of being the primary foolproof investment in even a compromised economy. This recent blow has substantially weakened gold's status as the premier go-to, safe haven asset for preserving and even advancing wealth.
As gold prices continued to drop, fine wine, conversely, enjoyed a marked bump of nearly 8% in 2013, with all indicators pointing to that number rising even further in 2014. A fundamental case of supply versus demand, the pursuit of trophy wines is especially prominent in Asia where China, with its strength in numbers, expectedly leads the pack. Asia's nearly insatiable taste for fine wine has had an exceptional impact on the market, driving prices exponentially higher and sparking a trend among the financial elite for investing in this glamorous commodity. Furthering its appeal is the fact that, unlike gold, wine is a consumable commodity. With each bottle popped, the value of top-tier vintages spike due to the dwindling availability of a finite supply of product. While gold is mined and stored, each vintage of fine wine is unique unto itself, rendering it genuinely irreplaceable once it's gone. But the question remains: is investing in fine wine truly viable, or even advisable?
In a word, absolutely.
Glamour aside, there are several financially sound reasons for smart investors to consider adding fine wine alongside more traditional investments such as gold and stocks. First, in spite of its more frivolous reputation, wine has proven itself to be an incredibly stable investment. This is primarily attributable to its detachment from economic fluctuations. The vast majority of gold is held purely as an investment and is therefore subject to economic influences; however, asset class wine is mostly owned by wine drinkers and oenophiles. What often generates their purchases – the desire to enjoy wine – is significantly less volatile and sensitive. Consequently, unlike more traditional acquisitions in stock or real estate markets, wine can rise above inflationary downturns and ride out the storm, making it attractively low risk. This difference also colors fine wine with a palette that includes a substantial Return-on-Investment – as much as 5% to 10% per annum, with higher percentages expected in the coming months.
Another inviting reason to consider fine wine investment is its tax free status. Not subject to capital gains, income tax or even inheritance tax, wine escapes these trappings scot-free, saving investors major financial outlays even as their bottles show a profit.
Because fine wine stock is finite, the supply and demand dynamic takes on a special significance. Top prestige investments, such as Bordeaux vintages, are subject to imposed production limitations, keeping availability down and prices up. Others are impacted by consumption. Whatever the reason, the rarity factor gives fine wine investing a definite economic advantage over more traditional assets, making it the perfect hedge in a comprehensive, balanced portfolio.
And finally, fine wine holdings give an investor an asset that carries a more personal touch. Much like fine art, it appeals to the senses on a romantic, almost visceral level, and can therefore closely reflect the investor's own individuality. Again like art, it is also tangible; however, unlike a Pollack or Picasso, it is easily transportable, verifiable and, if desired, ultimately consumable. In other words, as long as there are corkscrews within reach, no wine investment will ever truly go to waste.
As a leading fine wines brokerage service, Westgarth Wines will set you on course for an exciting ride investing in superior quality wines. Our team of specialists can educate you in the low risk-high return nature of this booming investment arena, assist you in developing a smart, diversified portfolio, and usher you into the cultivated and always fascinating world of wine.
---
Also in News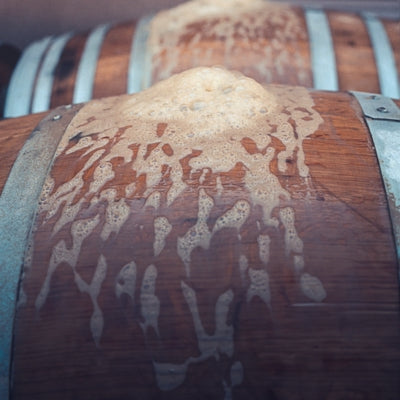 The important considerations of yeasts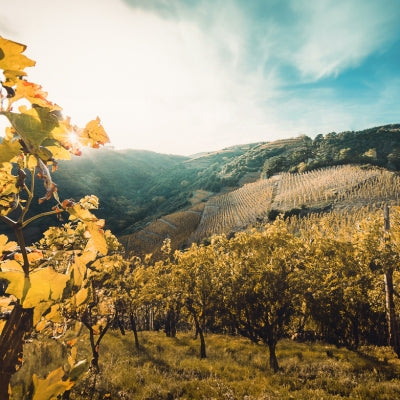 A closer look at one of the Rhône's smallest appellations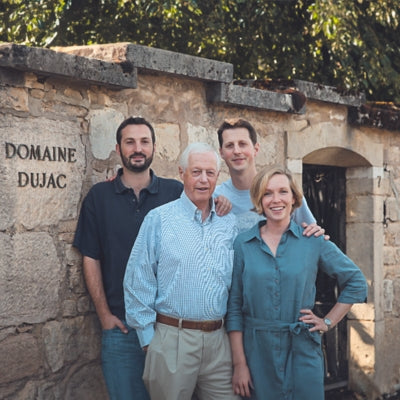 One of Burgundy's most renowned jewels